Patrick Crusius was sentenced to 90 consecutive life sentences in July after pleading guilty to federal hate crime charges following one of the nation's worst mass killings. U.S. District Judge David Guaderrama signed off on the amount that Crusius must pay in restitution.
Crusius still faces a separate trial in a Texas court that could end with him getting the death penalty.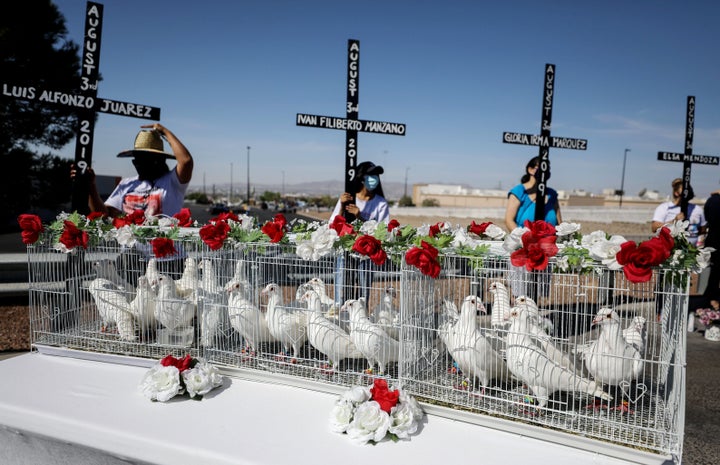 Police say Crusius drove more than 700 miles from his home near Dallas to target Hispanics with an AK-style rifle inside and outside the store. Moments before the attack began, Crusius posted a racist screed online that warned of a Hispanic "invasion" of Texas.
Crusius pleaded guilty in February after federal prosecutors took the death penalty off the table. But Texas prosecutors have said they will try to put Crusius on death row when he stands trial in state court. That trial date has not yet been set.
Under the agreement between Crusius and the government, Crusius will pay $5,557,005.55.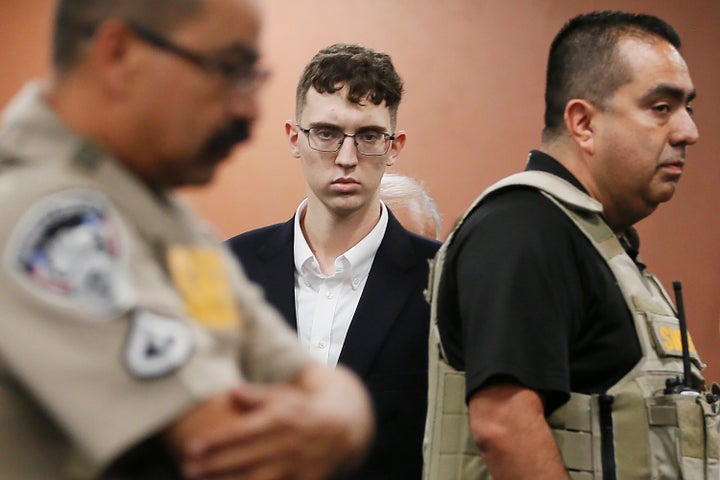 In January, the Justice Department proposed changes to how it runs federal prisoners' deposit accounts in an effort to ensure victims are paid restitution, including from some high-profile inmates with large balances. The move came as the Justice Department faced increased scrutiny after revelations that several high-profile inmates kept large sums of money in their prison accounts but only made minimal payments to their victims.
The 2019 attack was the deadliest of a dozen mass shootings in the U.S. linked to hate crimes since 2006, according to a database compiled by The Associated Press, USA Today and Northeastern University.
Before the shooting, Crusius had appeared consumed by the nation's immigration debate, tweeting #BuildtheWall and other social media posts that praised then-President Donald Trump's hardline border policies. Crusius went further in his rant posted before the attack, sounding warnings that Hispanics were going to take over the government and economy.
Support HuffPost
The Stakes Have Never Been Higher
Popular in the Community