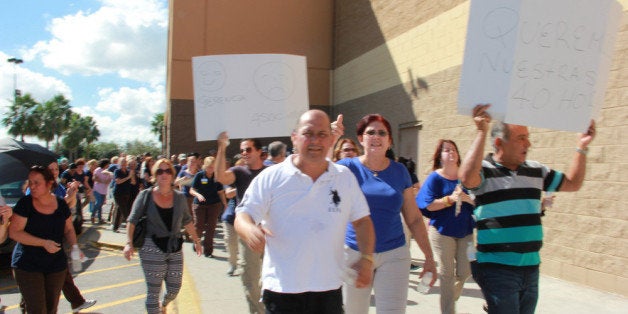 Workers at a Walmart store in Hialeah Gardens, Fla., walked off the job Friday morning in protest of management, demanding that they be given full-time work.
It wasn't clear early Friday afternoon how many workers took part in the strike, and Walmart said it doesn't know how many employees were involved.
In a photo of the scene emailed to The Huffington Post, one man held up a sign reading, "Queremos Nuestras 40 Horas," or "We Want Our 40 Hours."
One striking worker, Jose Bello, told Salon that he thinks as many as 80 workers from the store took part in the demonstration. "I have four years here," Bello said. "They're give [sic] me twenty-nine hours…as a human being, I want forty hours."
Kory Lundberg, a Walmart spokesman, said some employees aren't getting full-time work because they say they're only available on certain days and hours. He said 70 percent of the workers in Hialeah Gardens are full-time.
"We do have some workers who've narrowed their availability to times when there are fewer customers in the store," Lundberg said. "We certainly want every associate to be able to build a schedule that meets their needs ... That means having people available to work nights and weekends."
Notably, the United Food and Commercial Workers Union and OUR Walmart, a UFCW-backed organization of Walmart workers, said they played no role in organizing the walkout. OUR Walmart led the small but rolling strikes that took place at Walmarts around the country after Thanksgiving last year.
According to NBC 6 Florida, dozens of protesters were outside the store Friday morning. Reporter Laura Rodriguez said that a Walmart human resource representative asked to meet with the disgruntled workers individually, only to be rebuffed, with the crowd chanting, "All of us or none of us."
A lack of full-time hours has been a common gripe at the world's largest retailer, as in much of the retail industry at large. Many of the Walmart workers who took part in previous walkouts have told HuffPost and other news outlets that their part-time schedules made it even harder to get by.
Walmart says that a "majority" of its workers are full-time, or logging at least 34 hours per week, but the company does not disclose an exact percentage.
Before You Go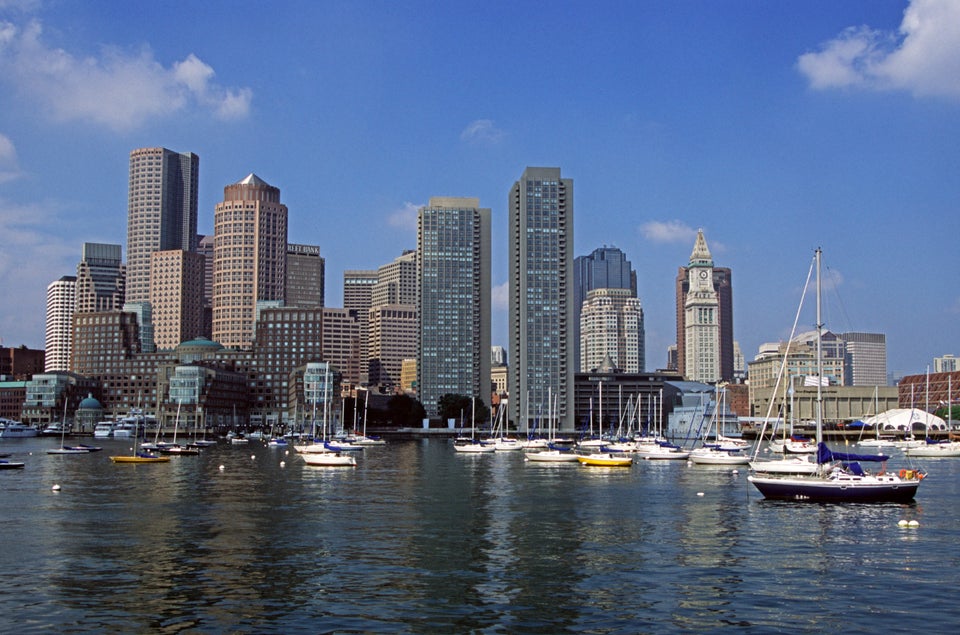 States With The Highest Minimum Wage
Popular in the Community