 Walmart employees will now be able to get heart, spine and transplant surgeries at six of the nation's most prestigious hospitals at no cost, the world's largest retailer announced Thursday.
Under what Walmart calls the "Centers of Excellence" program, employees and dependents enrolled in the company's health benefits won't pay out-of-pocket for medical care or related travel when they receive complex, expensive procedures including open-heart surgery, spinal fusion and organ transplants at select facilities. The Mayo Clinic in Rochester, Minn., the Cleveland Clinic in Ohio and the Geisinger Medical Center in Danville, Pa., are among the health systems participating in the program.
Health care costs for employers and workers have been rising for decades and Walmart's initiative is founded on the principle that paying more for treatments at top-quality medical providers ultimately will save money by reducing costly complications.
"The upside is huge for both the company and the employee, and their family," said Helen Darling, president of the National Business Group on Health, a Washington-based alliance of large corporations including Walmart. "The quality and safety of these centers of excellence are proven and their outcomes are better. Superior care means the patient suffers less."
Walmart employees who undergo surgery at one of the six selected medical centers will save between $5,000 and $12,000 because they'll be exempt from health insurance deductibles and cost-sharing payments, Walmart spokesman Randy Hargrove said. Workers will gain access to the new benefit at the beginning of 2013.
Sending employees to renowned medical facilities can cut health care spending, despite travel expenses and possible higher prices, Darling said. Medical facilities with track records of getting the job done right the first time with fewer complications save employers and patients from the costs of additional procedures and gets workers back on the job sooner, she said.
Walmart's Centers for Excellence program is only available to workers who buy into the company's health insurance plan. Walmart, the second-largest company in the U.S., employs 1.4 million people domestically.
This year, 1.1 million Walmart employees and dependents are enrolled in one of the company's health insurance plans, Hargrove said.
"Our associates will have no out-of-pocket expenses and a greater peace of mind knowing they are receiving exceptional care from a facility that specializes in the procedure they require," Sally Welborn, Walmart's senior vice president of global benefits, said in a news release.
Walmart also will pay for family members to travel with patients. The program expands an existing program in place since 1996 that gave employees access to transplant surgeries at the Mayo Clinic. "Thousands" of Walmart employees have been treated at the Mayo Clinic over the years, Hargrove said.
UPDATE: 6:35 p.m. -- This post has been updated to include additional information provided by a Walmart spokesman.
CORRECTION: An earlier version of this post indicated Walmart eliminated health benefits for part-time workers. The company still offers health insurance to some part-time employees.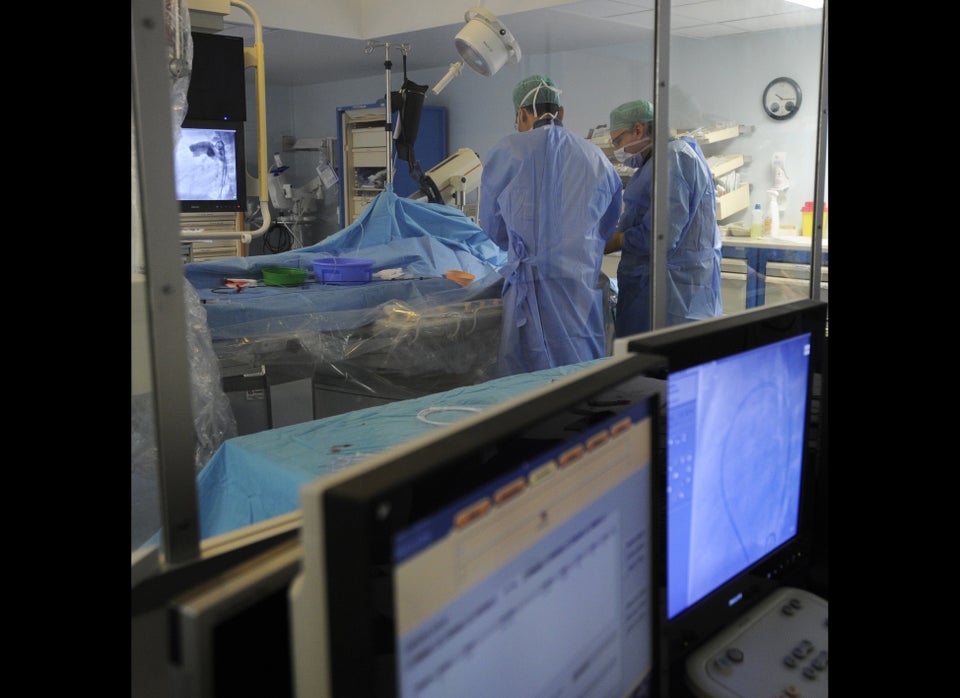 Lies And Distortions Of The Health Care Debate
Popular in the Community