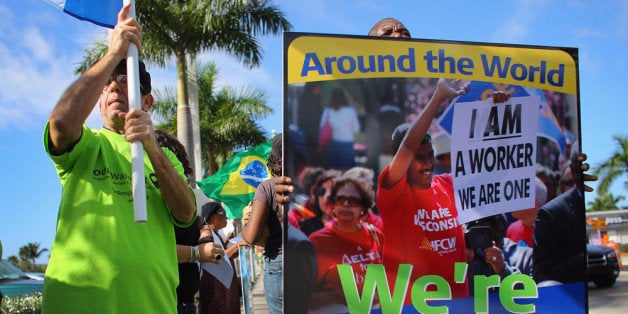 Some Walmart workers plan to protest across the country Thursday, according to Making Change At Walmart, a coalition of Walmart worker advocates.
Organizers say the protests will be the largest mobilization of workers since last year's Black Friday strikes, which spread to 100 cities on one of the busiest shopping days of the year. This time around, strikers are demanding a full-time starting salary of at least $25,000 and better protections for workers.
"Walmart, we cannot wait any longer for you to do the right thing for American workers," Walmart worker Cindy Murray said in a press release. "Our jobs should not be at risk when we speak out about improvements that would help our families and Walmart customers."
Walmart CEO Michael Duke has previously fought claims that his company is a low-wage employer. "Less than one percent" of Walmart associated make the minimum wage, he said in an interview on CNBC.
Check back throughout the day for live updates on the strikes.
Before You Go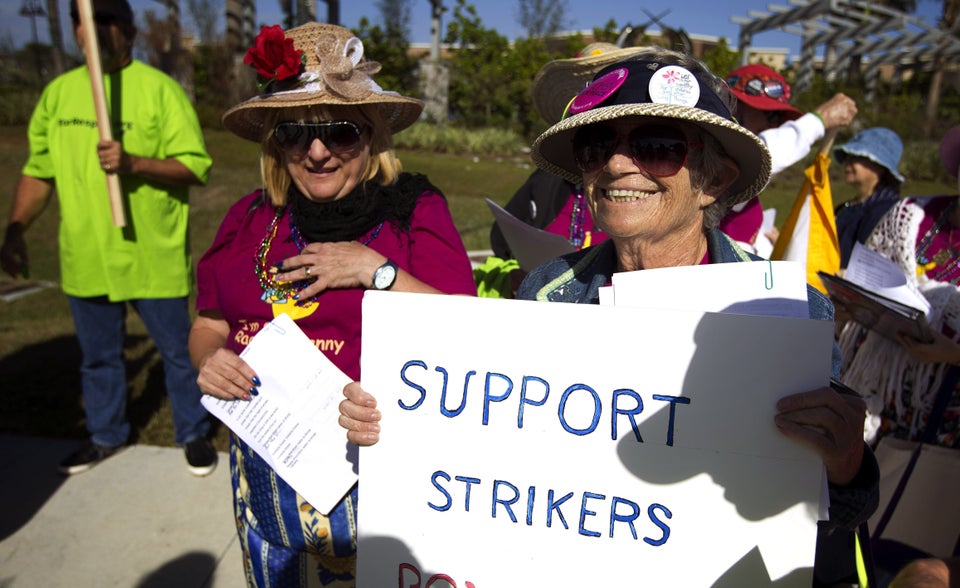 Walmart's 'Black Friday' Protests
Popular in the Community