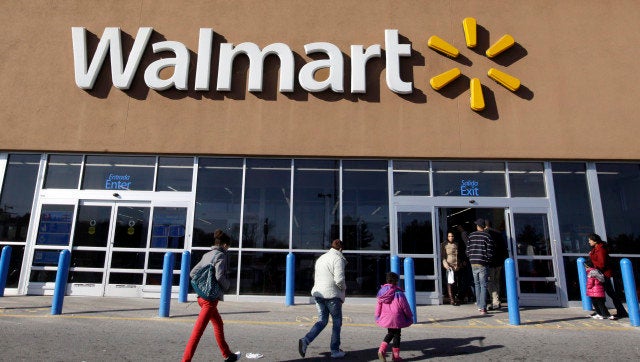 United Food and Commercial Workers' Making Change At Walmart, the group behind the protesters alleging unfair labor practices by Walmart, has warned that the campaign will come to a head on Black Friday, the day after Thanksgiving that's regarded as one of the biggest shopping days of the year, according to a conference call organized by the group Wednesday.
"We feel like if they refuse to listen to our proposition we will make sure that on Black Friday we will take action inside and outside of stores," said Colby Harris, 22, a Walmart worker from Dallas, Texas, and a member of OUR Walmart, a UFCW-backed worker organization closely affiliated with Making Change at Walmart. "We'll make it known that Walmart's deadline is Black Friday," he added.
The Black Friday protests could include any "non-violent action, from flash mobs to strikes to public awareness," Harris added.
David Tovar, Walmart VP of communications, countered the protesters' claims in an interview with The Huffington Post. "These strikes are an attempt by the unions to further their own political and financial agendas," he said, noting that the majority of Walmart's 1.4 million workers are pleased with their jobs. Tovar wouldn't comment on the possibility of Black Friday strikes.
"More than half of Walmart's one million hourly store associates have an hourly wage at least $10.00 or higher," he said. "In fact, in many metropolitan areas in which we operate, our entry level start rates regularly exceeds that of new hires for comparable positions under the UFCW contracts."
Tovar also said that three quarters of Walmart's store management teams started out in hourly positions, noting that the company promoted 160,000 hourly workers last year.
If the protesters go through with the Black Friday strike, the move would be unprecedented and could cause a major headache for the retailer on a day when consumers traditionally wait in long lines outside stores for the best deals. But the activists have proven they're not afraid to break barriers. Before last Friday, no retail Walmart workers had ever gone on strike, United Food and Commercial Workers' Making Change At Walmart told The Huffington Post.
Still, this is far from the first time Walmart workers have butted heads with their employer. Current and former female Walmart workers filed one of the largest class action lawsuits in history earlier this year, accusing the retail giant of discriminating against women based on gender. The case was ultimately struck down by the Supreme Court. Echoes of that lawsuit persist, as the National Organization of Women has pledged to join the protests on Black Friday, the organization's president Terry O'Neill confirmed during Wednesday's conference call.
Also speaking on the call were Sally Greenberg, executive director of the National Consumers League, Pastor Edwin Jones of the Living Faith Baptist Church and International Ministries in Washington, D.C., and Hector Sanchez, executive director of Labor Council for Latin American Advancement. All three speakers reiterated their members' support for a Black Friday action to protest Walmart.
This post has been updated to include comments from Walmart spokesman David Tovar.
Alice Hines and Christina Wilkie contributed to this report.
Related
Before You Go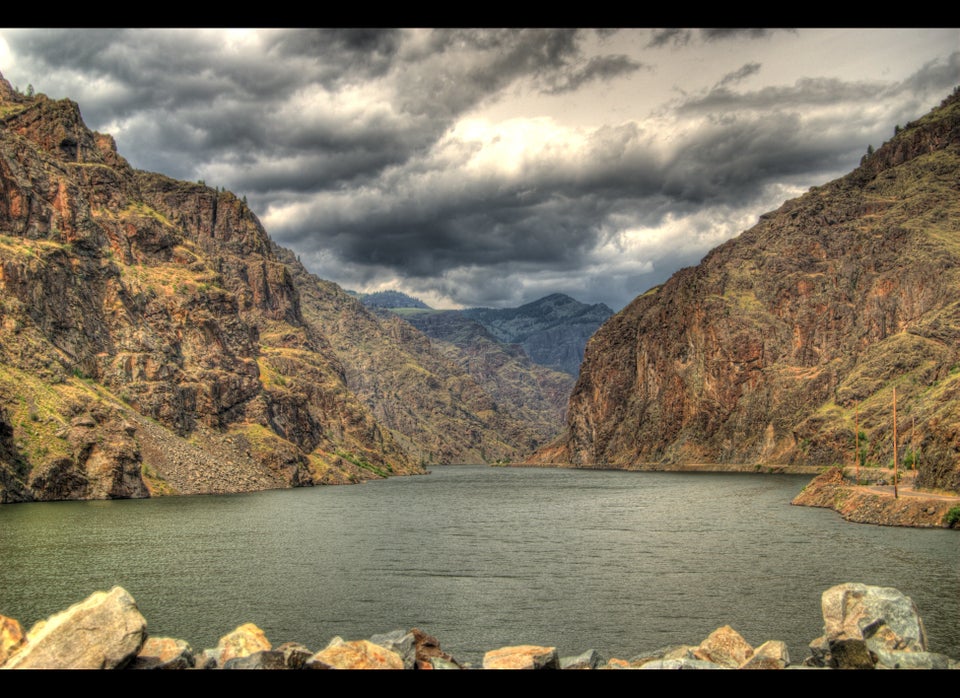 10 States Where Income Inequality Is Growing Fastest
Popular in the Community