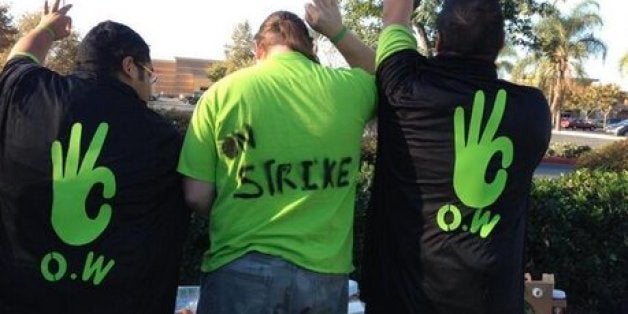 Activists say the protests began at about 7:30 a.m. Pacific time outside some Southern California stores, and is organized by OUR Walmart, an advocacy organization with ties to the United Food and Commercial Workers Union.
Wednesday's protests are the latest in a series of worker actions this year aimed at drawing attention to what workers say are their low wages, unpredictable hours and management retaliation.
(Story continues below tweets)
Walmart spokesman Kory Lundberg said that it's business as usual so far in the Southern California stores.
"Customers are shopping and associates are working and that's the thing we're seeing all around L.A. County," Lundberg said. "The reason they do that is because they know and they understand that Walmart provides associates with opportunities for career growth."
The protests will likely continue into Black Friday this year, if the website set up by activists to track them -- BlackFridayProtests.com -- is any indication.
Like many other major retailers, Walmart will be open on Thanksgiving this year, as some calendar quirks squeeze the holiday shopping season tighter than ever before.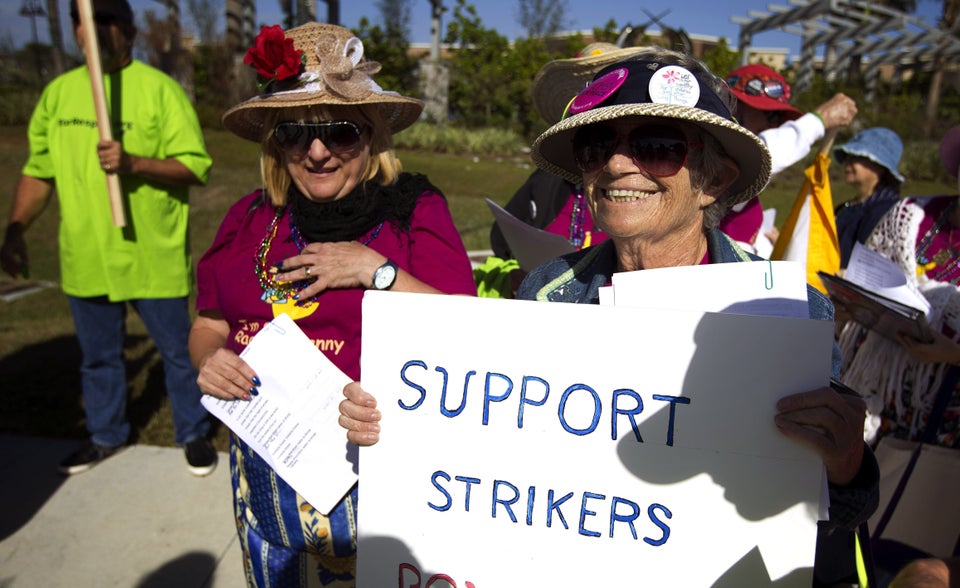 Walmart's 'Black Friday' Protests