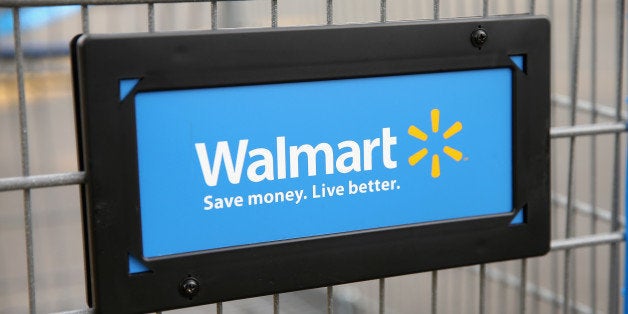 WASHINGTON -- Ten current and former Walmart workers and two organizers were ticketed by police outside the retailer's Washington, D.C., office on Thursday during a protest over working conditions.
OUR Walmart, an affiliate of the United Food and Commercial Workers union, said most of the workers had taken part in recent high-profile strikes and later lost their jobs. A D.C. police spokeswoman said the protesters were cited for "blocking passage" after refusing to disperse from the sidewalk during the demonstration.
Cindy Murray, an employee at the retailer's store in Laurel, Md., told HuffPost that she and her companions had refused to leave in order to send a message. Murray said they were protesting what OUR Walmart claims were 20 firings and dozens of disciplinary actions that occurred in the wake of the worker strikes that started on Black Friday last year.
"We stood our ground. We felt Walmart needs to know how we truly feel about what we're doing," said Murray, 57, of Hyattsville, Md. "Our demands were that they take back what they did to our 60 workers, and we're giving them until Labor Day to do that."
Kory Lundberg, a Walmart spokesman, disputed that the workers in question had been retaliated against. He said they were fired because they had violated the company's attendance policy, not because they had gone on strike or took part in protests.
"No associate has ever been retaliated against at Walmart for raising concerns, nor would they be," Lundberg said. "Many of these associates didn't show up for days."
Walmart workers participated in scattered strikes during last year's Thanksgiving shopping season, calling for higher pay, better access to health care coverage and more reliable work hours.
Although only a tiny fraction of the company's 1.3 million U.S. workers took part, the demonstrations drew national attention to working conditions at the largest private-sector employer in the world. The one-day walkouts later led to prolonged strikes by some Walmart employees and helped galvanize strikes by fast-food workers in cities around the country.
OUR Walmart, which spearheaded the strikes, has filed what are known as unfair labor practice charges against Walmart on behalf of workers who lost their jobs. On Thursday morning, the current and former employees who were later detained visited the D.C. headquarters of the National Labor Relations Board, the federal agency that enforces labor law and investigates such charges. According to Murray, the workers presented an NLRB official with a petition in support of their cause that included 180,000 signatures.
Murray said OUR Walmart plans to escalate its public protests if the disciplinary actions against strikers aren't reversed.
"We want every worker that they fired due to our strike to be reinstated," she said.
Murray, a 13-year Walmart veteran, said she earns $12.40 per hour. The $100 ticket she received Thursday is almost exactly equal to a day's wages.
Related
Before You Go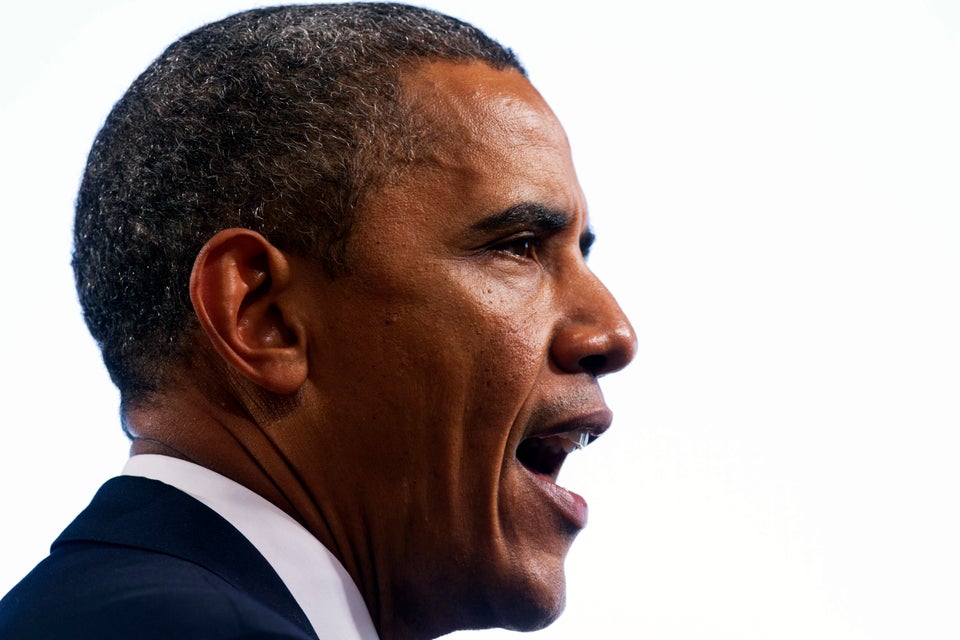 9 Scary Facts About Part-Time Workers
Popular in the Community