 Big box retailer Walmart is taking on big bank retailers like Chase to nab a profitable demographic: low-income customers who are likely to incur transaction fees when using cards.
On Monday, Walmart and American Express announced the launch of Bluebird, a low-cost checking account alternative that the brands hope will lure some customers away from traditional banks.
Instead of making money off these customers with overdraft fees like banks do, the retail giant and American Express will make money on interchange fees, ATM fees and more broadly through bringing more customers in the door.
"You can now use a retail footprint that has so many more locations than any bank account and effectively substitute that," Amex Group President of Enterprise Growth Dan Schulman said about the new financial service, according to an American Banker report.
Walmart's big move into banking-lite services comes as the cost of a traditional checking account continues to increase for consumers. A checking account today costs an average minimum of $144 per year at a big bank for customers who cannot afford to maintain a minimum monthly balance.
But for low-income customers, the cost of having a checking account can be substantially higher if they routinely bounce payments and incur overdraft fees. Consumer advocates have long criticized the banking industry for these fees.
A new report from Pew Charitable Trusts released on Tuesday underscored just how costly it is for consumers -- and how profitable it is for banks -- to bounce a payment and trigger overdraft penalties.
The report showed that on average, it can cost consumers more than $1,000 in overdraft-related fees if they hit the maximum number of bounced payments in one day, according to Pew.
In some states like Maine, the maximum overdraft amount can be as much as $1,700. In states like Ohio, it can be as low as $525. Pew's data is based on information from the 12 largest banks in the United States; the data did not include community banks or credit unions, which could have lower costs than big banks. The wide variation in price was due to varied representation of big banks in each state, along with differences in pricing from branch to branch.
That wide range of fees on a state-by-state basis underscores an additional issue facing cash-strapped customers: It's impossible to shop around and find the lowest-cost bank account.
"It's hard to comparison shop [checking accounts]," Cora Hume, project manager for the report, said in a press call on Tuesday. That difficulty is one reason Pew is pushing the Consumer Finance Protection Bureau to make clear, uniform disclosure forms a requirement for all banks.
In contrast, the Bluebird account cannot be over-drafted and has one price menu whether a customer is an Alabama or Texas.
Bluebird's online services will rival those offered by big banks: Account holders will be able to make remote deposits with a camera phone; receive direct deposits; make online bill payments; and make peer-to-peer money transfers through an app or online. Bluebird accounts will be free to use when signing up online or cost $5 for a start-up kit at Walmart. Some methods of adding cash or making out-of-network withdrawals have $2 fees.
Many big banks are making real efforts to reach more low-income customers with their own low-cost alternatives. JP Morgan Chase debuted its Liquid prepaid card this summer, which costs just under $5 a month to use and also has robust online services. A basic checking account at Chase costs a minimum of $10 per month.
Some critics don't think Bluebird will make much of a dent for big banks. Last year, Bank Transfer Day and Occupy Wall Street raised consumer ire around bank fees and led to some switching of bank accounts by disgruntled customers. However, many of those moved to credit unions, not to alternative services like the one offered by Bluebird. And inertia is a powerful force for customers who might have established payment routines in place and are loathe to do administrative work to disengage from a bank, despite feeling annoyed by fees.
There are also benefits to a checking account that prepaid companies cannot provide, including building a credit score and helping customers access other kinds of loans, like car or home loans.
"The [banking] relationship offers an account as a gateway to other products to help consumers meet financial needs and goals, whether it is to borrow money to buy a car or house," Mark Pearce, director of Depositor and Consumer Protection at the FDIC, told The Huffington Post last month.
Related
Before You Go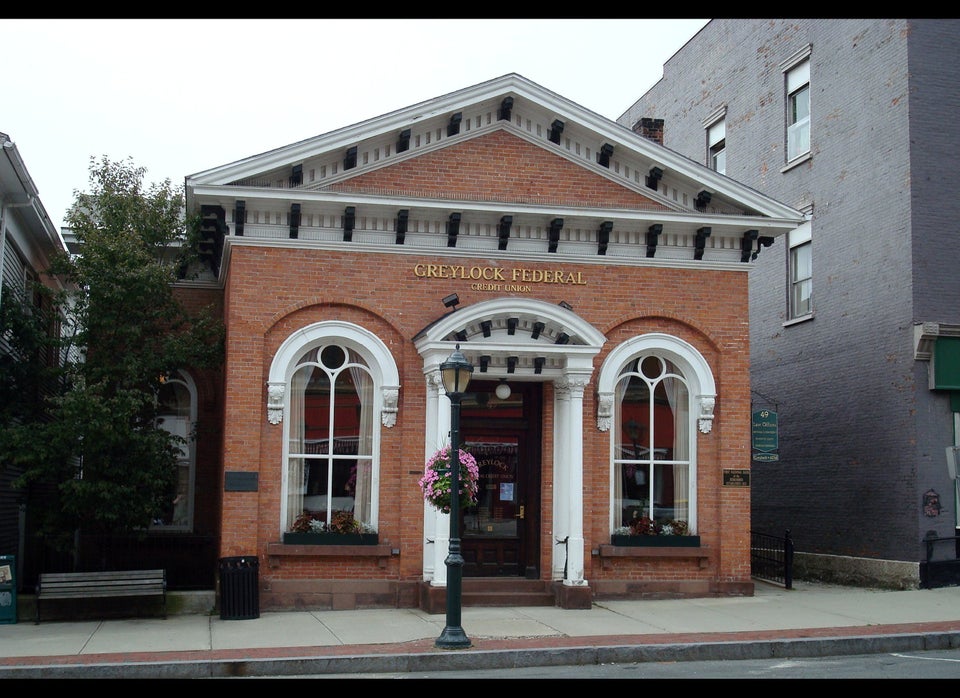 How To Break Up With Your Bank: MoneyTalksNews