Walmart apologized after a wig cap listed on their site was described using a racial slur. It's still unclear, however, who is responsible for typing the offensive description.
On Monday, Twitter user Kwani Lunis shared a screenshot of the product page in which the cap's color is described as "n****r-brown." "Hey @Walmart what are you doing?" Lunis captioned the photo.
The retail giant began receiving backlash from folks on social media, including author Roxane Gay who said the listing was "far past unacceptable."
Following the backlash, the racial slur disappeared from the description for the wig cap which the site said is sold by Jagazi Naturals. But Twitter users noted that the offensive description was still listed further down on the page. Walmart eventually took the listing down and said that the information for each product is "provided by manufacturers, suppliers and others, and has not been verified by us."
Ragan Dickens, Walmart's national media relations director, told HuffPost that the company is "appalled" over this incident and is working to fix it.
"We are very sorry and appalled that this third party seller listed their item with this description on our online marketplace," Dickens said in a statement. "It is a clear violation of our policy, and has been removed, and we are investigating the seller to determine how this could have happened."
Jagazi Naturals, the black-owned company listed as the wig cap's seller, said they had nothing to do with the listing. The U.K. company posted a statement on their website Monday claiming that someone else used the name to list the item.
"We woke up this morning to the news that someone has used our name Jagazi to list an item," the company said. "Please beware that we are reporting this to as many people as we can and trying to get all the listings pulled down. The real Jagazi is a 100% black company for black people. People have often used our brand name to try and sell their fake products. Please be aware. Very sorry for all the distress this has caused. We are feeling the pain here as well. Most shocking!"
Chizo Onuh, owner of Jagazi, told HuffPost that she doesn't sell through Walmart or have an account with Walmart.
"A lot of sellers all over the internet are using my brand name to try and sell their products to my client base," she said via email. "I am a proud black woman focused on the ethnic hair products for my fellow black women."
Dickens confirmed to HuffPost that the product is sold by a third party seller, not Jagazi Naturals. Walmart is currently in the process of suspending their account and they are further investigating the issue.
Before You Go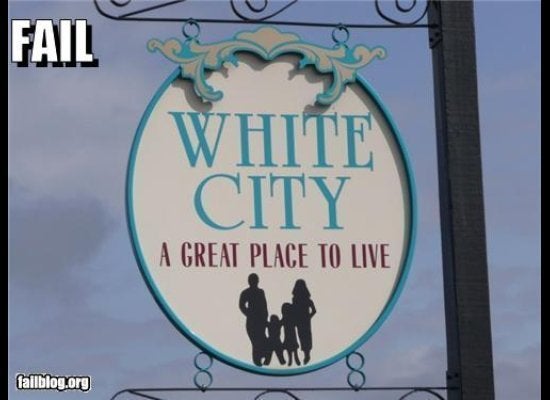 Ridiculous Examples Of Accidental Racism
Popular in the Community