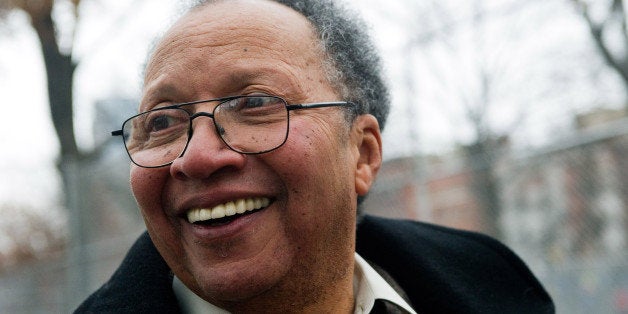 The following is an excerpt from Scholastic's Open a World of Possible, a book tied to the publisher's reading initiative aimed to donate books and raise literacy levels. This essay, "I Am What I Read," is by the late Walter Dean Myers, a Newbery Award-winning children's book writer and the author of Monster, a national book award finalist:
I could have been an alien, dropped from some strange planet into the Harlem of the 1940s. I didn't know who my real parents were, or why I wasn't with them. My name, I was told, was Walter Myers and the name of the people I was living with was Dean. There were odd things I couldn't do -- like sing a song on key when I started Sunday school. I remember Mrs. Bellinger, a large busty woman asking me if I could hear the songs she was trying to teach us. It really didn't bother me that much because I liked the songs and holding hands with other kids as we gathered on Sunday mornings to go to Abyssinian Baptist Church.
Later, when I started public school, I discovered that the other children and my teachers couldn't understand my speech. I began my nearly eight years of speech therapy to try to clear up my enunciation. It didn't work very well and I found myself somewhat isolated socially. Alone with my books, I liked basketball and the fact that I was always big for my age. I wasn't the kid that bullies confronted. Still, I sensed a difference between myself and other kids my age. My stepmom had read to me from the time I arrived in New York. She often worked cleaning apartments or, if she were lucky, in some factory setting. When she wasn't working, she would do the chores around the house and then would read from the magazines she enjoyed.
Most of the magazines were love stories and I would sit on her lap and watch her finger move across the page, word by word, as she read aloud. I didn't understand much about the stories, I just enjoyed sitting on her lap, but soon I discovered the connection between the words she was pointing to and what she was saying. She was reading. It didn't take me long to figure out the more familiar words and then the patterns. By the time I was four or five, I could sit in my favorite chair, a sturdy wooden chair with a cushioned seat and back, and read to Mama.
It was no big deal. Magazines had words in them and I had learned to read those words. As Mama had, as I thought that everybody had. I don't know where the books came from that I discovered. The Little Engine that Could comes to mind as an early book. I liked The Three Little Bears and Little Red Riding Hood, too. By eight, I was leading a dual life. I played in the streets all day, and at night I would come home and spend a lot of time with stories. It was my very special world. As time went on, the stories stayed in my mind. They were with me like secret friends and would pop up in the oddest places. In the middle of a stickball game, for example, or on a tree-climbing expedition.
As I grew older, I was surprised to find that the things I couldn't do were somewhat odd to other people. I was tone deaf, had almost no ability to distinguish colors, and still couldn't speak well. What I could do, and what was slowly taking over my life, was appreciating and dealing with words and language. Once I began to read, I began to exist. I am what I read -- all the books, all the papers, all the stories. I think that's what I've always been. Writing is just an extension of my reading life. And I love it!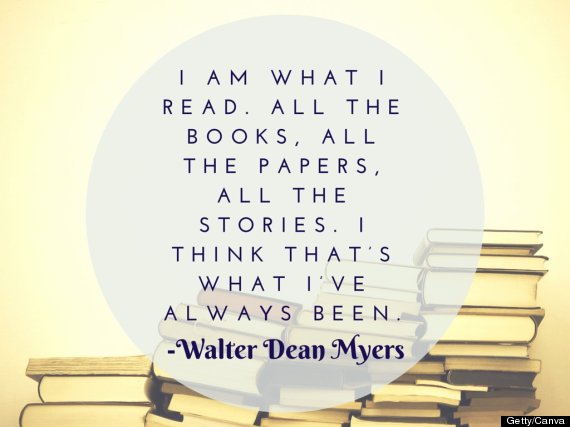 Calling all HuffPost superfans!
Sign up for membership to become a founding member and help shape HuffPost's next chapter
BEFORE YOU GO