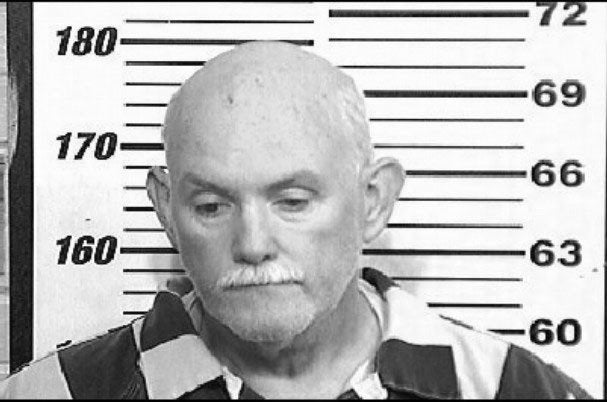 Walter F. Fitzpatrick, a retired Navy veteran and outspoken birther, was arrested in Tennessee this week for allegedly stealing confidential documents from a local courtroom.
The Monroe County Court in Tennessee conducted a review of candidates for the incoming grand jury class on Wednesday, asking applicants to fill out forms with their personal information. The papers were then collected by a courtroom clerk for processing, but before they could be filed, authorities allege that Fitzpatrick entered the courtroom and removed the documents.
"At the completion of the meeting the papers were in the courtroom," Monroe County Sheriff's Office spokeswoman Jennifer Bledsoe wrote in a release, according to the Knoxville News Sentinel. "The clerk noticed the papers missing and the videotape of the area was reviewed. The video showed an individual positively identified as Fitzpatrick walk over to the desk where the items were and remove the documents."
Officers were then dispatched to apprehend Fitzpatrick, who proved uncooperative.
"Mr. Fitzpatrick refused to come to the door," Bledsoe said in the statement. "After announcements of purpose and intent, force was used to gain entry into the home and Mr. Fitzpatrick was taken into custody."
The forms allegedly stolen by Fitzpatrick, which Bledsoe said are not a matter of public record, were not recovered at the house.
As Talking Points Memo reports, this is not Fitzpatrick's first attempt to meddle with grand jury proceedings over his belief that the body is guilty of treason because of its refusal to pursue charges against President Obama for supposedly not being born in the United States.
In April 2010, Fitzpatrick attempted to conduct a citizen's arrest on Grand Jury Foreman Gary Pettway because Pettway would not agree to convene a grand jury to investigate the AGC's belief that Obama is not a natural-born citizen. "I'm charging you with official misconduct," Fitzpatrick told him. "I'm placing you under arrest. You must now come with me." Fitzpatrick was then charged with inciting a riot, disrupting an official public meeting, disorderly conduct and resisting arrest.
Another birther, Darren Wesley Huff, was convicted earlier this year for partaking in an anti-Obama plot to take over a Tennessee courthouse in an armed standoff. He claimed during his trial that he had been motivated by Fitzpatrick.
Calling all HuffPost superfans!
Sign up for membership to become a founding member and help shape HuffPost's next chapter