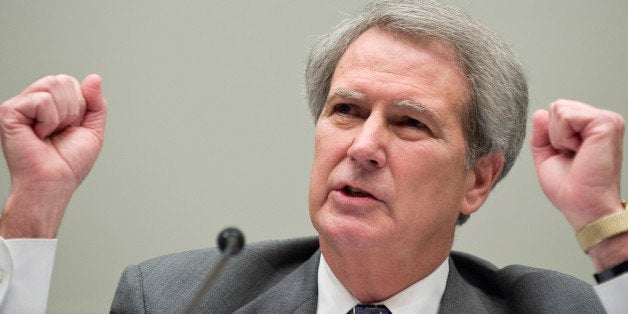 WASHINGTON -- Wall Street billionaires, financial industry lobbyists and neoconservative hawks are throwing money behind a primary challenge to Rep. Walter Jones, a North Carolina Republican and veteran congressman.
From afar, Jones may look like a conventional conservative. He opposes gay marriage and abortion, calls Obamacare a "disaster" and pushes for deep federal spending cuts. But he has angered GOP leaders and elements of his party's donor class by allying with libertarian-leaning lawmakers like Rep. Justin Amash (R-Mich.) and former Rep. Ron Paul (R-Texas), by refusing to vote for sanctions against Iran and by taking populist stances on Wall Street and campaign finance reform.
This rogue moderation cost Jones his seat on the House Financial Services Committee after the 2012 elections, and now it has brought powerful interests out to back Jones' main primary opponent, Taylor Griffin, a onetime George W. Bush administration official and former consultant to some of the most predatory financial firms.
Griffin, a first-time candidate, raised $224,250 through the end of March, according to reports filed with the Federal Election Commission. A Huffington Post review of these reports shows that Wall Street donors, financial industry lobbyists and war hawks provided $135,900 -- more than half of Griffin's funds. Jones raised $386,843 over the same period, with 43 percent coming from inside North Carolina and another 37 percent coming from corporate and interest group PACs and Native American tribes.
The Jones and Griffin campaigns did not respond to requests for comment.
The biggest single source of Griffin's funds were employees of Elliott Management, a hedge fund run by Republican mega-donor Paul Singer, and their families. They kicked in $46,850 to Griffin's campaign.
Singer, known as a "passionate defender of the 1%," a proponent of pro-war policies against Iran and a backer of right-wing elements in Israel, also funds a super PAC to help Griffin. Along with another pro-war billionaire investor, Seth Klarman, Singer has pumped $800,000 into the Ending Spending Action Fund, a super PAC founded by TD Ameritrade founder Joe Ricketts, which is running ads to defeat Jones.
The Emergency Committee for Israel, a "dark money" nonprofit headed by neoconservative pundit Bill Kristol, has already spent a six-figure sum on ads targeting Jones for being "the most liberal Republican in Congress," opposing sanctions on Iran, and obtaining the endorsement of the Zionist group J Street, which the ad labels an "anti-Israel group."
"There's a pro-Israel candidate and a not-pro-Israel candidate, and so we favor the pro-Israel candidate," Noah Pollak, director of the Emergency Committee for Israel, told National Review.
Jones was actually an early supporter of the Iraq War and the driving force behind redubbing french fries as "freedom fries" in the House cafeteria in 2003. But he grew increasingly anti-war as the battle went south. Ultimately, he became a leading Republican critic of the Bush administration.
In 2005, Jones blasted Bush official and leading neocon Richard Perle for not taking responsibility for the false intelligence used to sell the war to Congress and the public. In a 2013 talk before the conservative group Young Americans for Liberty, he laid into former Vice President Dick Cheney. "Lyndon Johnson's probably rotting in hell right now because of the Vietnam War, and he probably needs to move over for Dick Cheney," the congressman said.
Recently, Jones voted against further sanctions on Iran while the U.S. is engaged in talks with that country, abstained from a vote establishing greater military ties with Israel and signed a letter with progressive Democratic Rep. Keith Ellison (Minn.) calling on President Barack Obama to focus more on diplomatic solutions with Iran.
Neoconservatives have responded by opening their wallets for Jones' opponent.
Former Bush press secretary Ari Fleischer, a $1,000 donor to Griffin, is fiercely opposed to the current nuclear negotiations with Iran. In a tweet sent after an initial agreement was reached in November, Fleischer wrote, "The Iran deal and our allies: You can't spell abandonment without OBAMA."
Dan Senor, a former spokesman for the Coalition Provisional Authority in Iraq and an adviser to Singer's Elliott Management, has also donated to Griffin's campaign. Senor is a co-founder of the neoconservative Foreign Policy Initiative, which has advocated for increased Iran sanctions despite fears that they would scuttle the ongoing talks.
Other Griffin donors supporting confrontation with Iran include Michael Goldfarb, publisher of the neoconservative Washington Free Beacon and treasurer of the Emergency Committee for Israel, and financial industry lobbyist Wayne Berman, a director at the Republican Jewish Coalition, which has also endorsed Griffin.
The hedge fund mega-donor Singer, though, sits at the nexus of Griffin's donor base of neocons and Wall Street. Singer has sought to position himself as a GOP power player by backing candidates who agree with certain key stands: support for gay marriage and immigration reform, a hawkish foreign policy and opposition to a two-state solution in Israel and Palestine.
Through his charitable foundation and personal donations, Singer has contributed millions to groups advocating for confrontation with Iran and hard right policies on Israel. Since 2008, he has given $3.6 million to the Foundation for the Defense of Democracy, which backs deeper sanctions against Iran. He has also funded such right-wing pro-Israel groups as the American Israel Public Affairs Committee's American Israel Education Foundation, The Israel Project, the Middle East Media Research Institute, REPORT Inc. and NGO Monitor, according to his foundation's tax forms accessed at CitizenAudit.org.
But Singer's interest in unseating Jones likely goes beyond the congressman's dovish foreign policy stances to the source of Singer's wealth: a deregulated financial sector. Singer opposes major provisions of the Dodd-Frank financial reform law and deplores populist attacks against Wall Street, bankers and hedge fund managers. He has called income inequality a "wedge issue" and said that wealthy people are a "vilified club."
Jones, meanwhile, is the last remaining Republican House member to have voted for Dodd-Frank. He is also an outspoken supporter of re-instituting the Glass-Steagall firewall between commercial and investment banking.
Further, the 10-term congressman is the only Republican House member who vocally backs campaign finance reform. He is the only Republican co-sponsor of legislation to match small donors' contributions with public funds as a way to boost the political influence of ordinary Americans. He has criticized Supreme Court rulings, including Citizens United v. FEC and McCutcheon v. FEC, that have increased the political power of billionaires like Singer.
"It's all about fundraising," Jones said in November 2013. "Why are we still in Afghanistan? Probably, probably because the military-industrial complex is doing pretty well financially."
Jones will find out if it really is all about fundraising on May 6 when North Carolina holds its primary elections.
Before You Go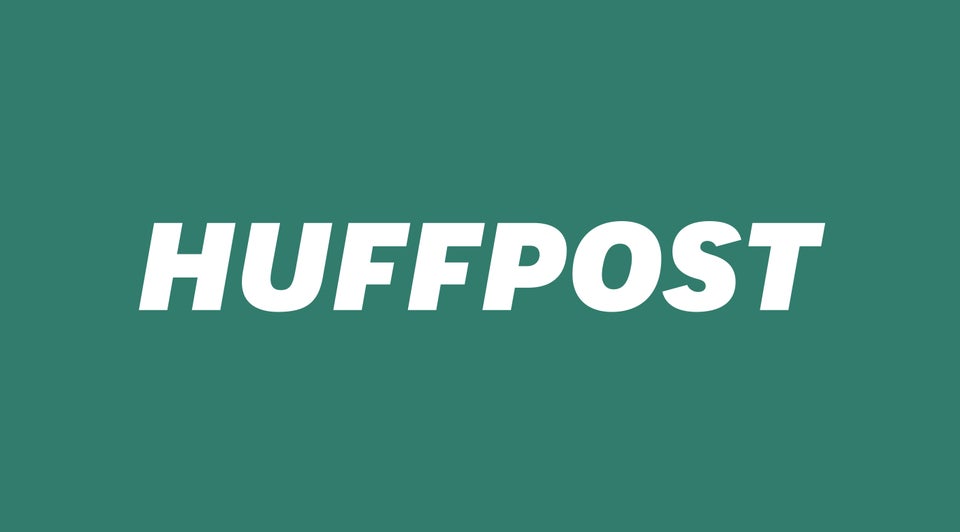 11 Paranoid Obama Conspiracy Theories
Popular in the Community