More than 40,000 people have signed a White House petition calling for Minnesota dentist Walter Palmer to be extradited to Zimbabwe to face justice for killing a beloved lion named Cecil.
Legal experts say it could happen.
"Ongoing investigations to date suggest that the killing of the lion was illegal since the land owner was not allocated a lion on his hunting quota for 2015. Therefore, all persons implicated in this case are due to appear in court facing poaching charges," reads a joint statement released by Zimbabwe Parks and Wildlife Management and the Safari Operators Association of Zimbabwe.
The landowner and the professional hunter who allegedly lured Cecil out of the Hwange National Park so that Palmer could shoot him with a bow and arrow -- and then track him for 40 more hours before shooting him with a gun -- were in court on Wednesday. The BBC reports that the two were each granted $1,000 bail and face possible sentences of up to 15 years in prison.
A spokesperson for Zimbabwe police told The Associated Press that Palmer is now in the crosshairs.
"We arrested two people, and now we are looking for Palmer in connection with the same case,'' said Charity Charamba.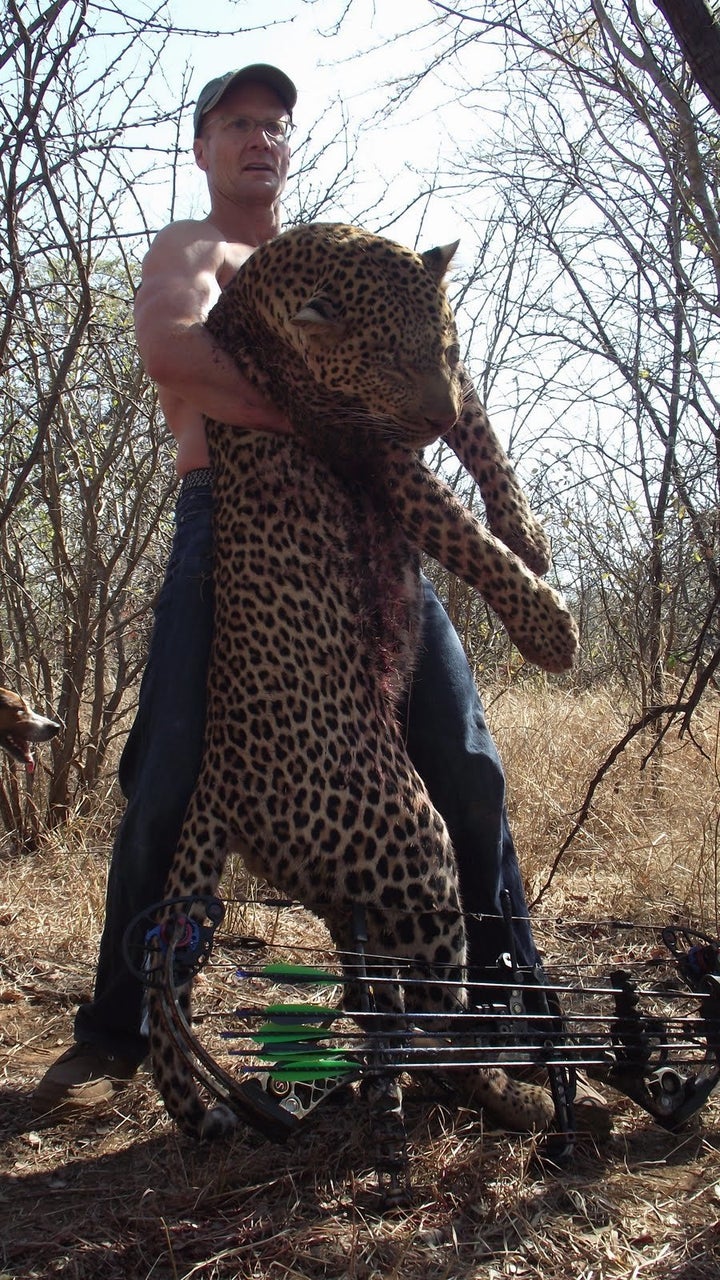 No news has yet emerged about Zimbabwe requesting Palmer's extradition. But legal observers said that if the request were made, it might well be granted.
A bilateral extradition treaty between the U.S. and Zimbabwe has been in effect since April 2000. The treaty applies to anyone charged with or convicted of "an extraditable offense," which is defined as "one punishable under the laws of both Contracting States by deprivation of liberty for a period of more than one year or by a more severe penalty."
The idea of being punishable in both countries is called "dual criminality" -- or, in plain language, means that what Palmer did in Zimbabwe would also have to be illegal in the United States, explains Jens David Ohlin, a Cornell law professor who is an expert in international and criminal law. Ohlin thinks that rule "seems pretty easily satisfiable" in this case.
Eric T. Freyfogle, a University of Illinois at Urbana-Champaign law professor who specializes in wildlife law, agrees. "The general type of conduct involved -- unlawful poaching of big game -- is certainly a crime in the U.S.," he said.
Freyfogle added that Palmer's alleged conduct could subject him to a number of other federal and state criminal provisions, among them animal cruelty laws and the Lacey Act, which "makes it a federal crime to 'purchase in interstate or foreign commerce' any wildlife taken in violation of any foreign law."
The U.S. Fish and Wildlife Service said in a statement on Wednesday that the agency "is deeply concerned about the recent killing of Cecil the lion. We are currently gathering facts about the issue and will assist Zimbabwe officials in whatever manner requested."
Herbert V. Larson Jr., professor of international law at Tulane, said that he believes Palmer could be extradited, although it's not clear if Zimbabwe would go through with what would likely be a time-consuming and costly process. His advice to Palmer is to hire the best Zimbabwean lawyer he can and go back on his own accord to "plead guilty, and pay a huge fine, and make restitution, and a public apology."
At the moment, Cecil's killer appears to be in hiding, as "dentist hunters" armed with stuffed lions, plus a slew of reporters, are stalking outside his home and office.
Lewis & Clark law professor Daniel Rohlf, an expert in wildlife law, said that he understands the sentiment -- and hopes that Cecil's champions will take this moment to consider how they might fight for wildlife more generally.
"I know people are really fired up about Cecil, but poaching for the illegal wildlife trade does far, far more harm to African wildlife," Rohlf said. "And Republicans in Congress are trying to block new restriction on ivory trade in the U.S."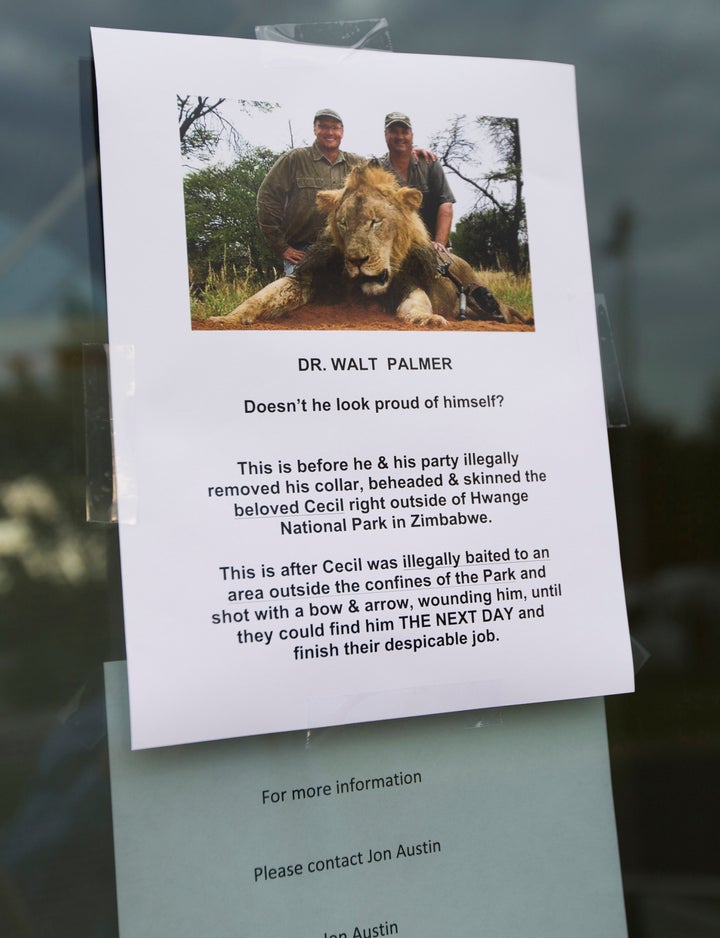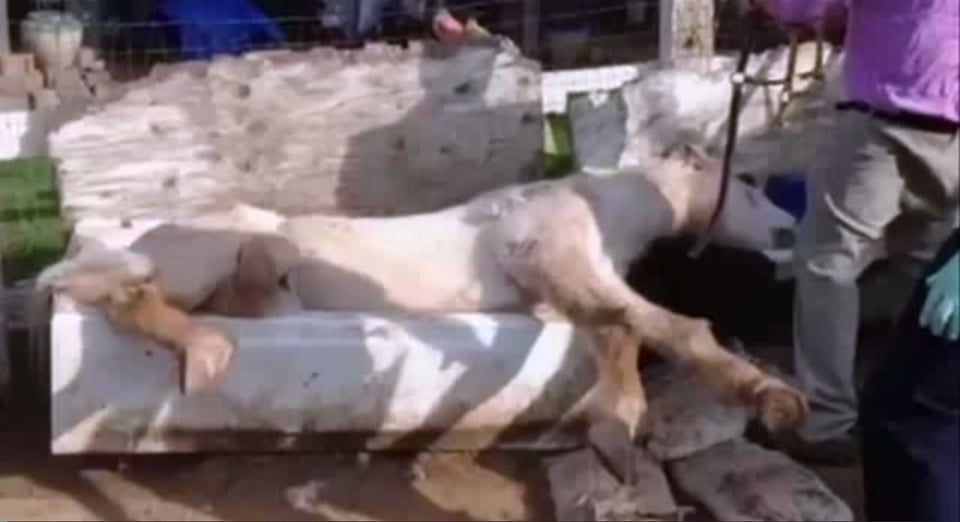 Animals In The News
Related
Popular in the Community