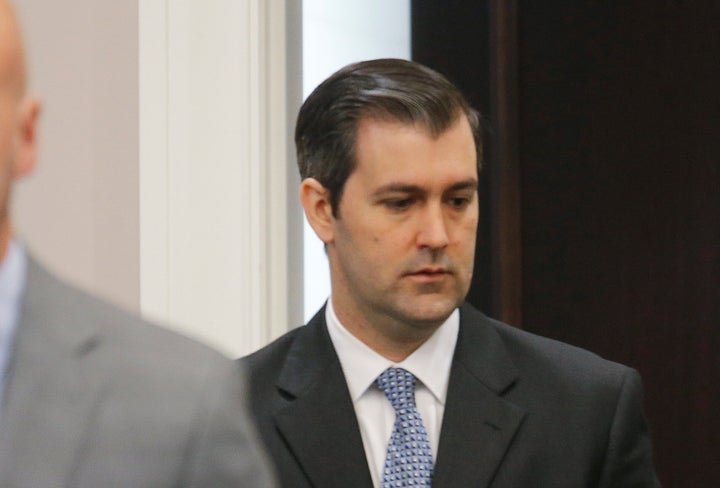 The ex-North Charleston, South Carolina cop who was filmed shooting a black man in the back as he ran away has sued a police organization for not assisting him, as authorities continue to investigate the killing.
The lawsuit filed by Michael Slager alleges that the Southern States Police Benevolent Association failed to defend him as he stands accused of murdering Walter Scott on April 4. The fraternal organization promises legal assistance to members, but Slager claims that the group wrongly deprived him of a lawyer even though he was up to date on his payments. 
"Legal benefits are available to SSPBA members in accordance with policy for incidents arising from the performance of a direct law enforcement action," the group's website says. "When a call to the SSPBA emergency line is made on behalf of a member involved in a shooting or accident with serious injury, SSPBA will promptly have an attorney in touch with the member, going to the scene if necessary. The attorney will represent the member to the resolution of the incident."
Slager pulled over Scott for a broken taillight and Scott ran away. (At the time family court had issued warrants for his arrest.) A bystander's cellphone video shows Slager shooting Scott five times in the back. The footage contradicts Slager's claim that he killed Scott in self-defense after a struggle in which Scott grabbed the officer's Taser. Slager appears in the video to drop the Taser near Scott after the shooting. 
Slager is accusing the police organization of breach of contract, bad faith and unfair insurance practices. The association's website, however, informs members that benefits can be withheld under certain conditions, such as when a "member has committed an intentional, deliberate and/or illegal act."
The association informed Slager four days after the shooting that he wasn't entitled to a lawyer, the Associated Press reported. His attorney said they made that decision too soon. 
A grand jury indicted Slager for murder in June. 
Calling all HuffPost superfans!
Sign up for membership to become a founding member and help shape HuffPost's next chapter