WASHINGTON -- White House press secretary Josh Earnest said Wednesday that the video of a South Carolina police officer fatally shooting an unarmed black man was "awfully hard to watch" and underscores why police should wear body cameras.
During his daily briefing, Earnest said he wasn't sure if President Barack Obama has seen the video, which shows Officer Michael Slager shooting 50-year-old Walter Scott eight times as Scott runs away. It seemed as though Slager would be cleared of any wrongdoing until a video surfaced showing Scott apparently unarmed and Slager planting a Taser near his body after he shot him. Slager had radioed following the shooting that Scott stole his Taser.
Slager has since been fired and charged with murder, and the FBI is investigating.
Earnest noted what a huge difference it has made having video evidence in Scott's case. Before the video was discovered, local news reports sourced their version of events to information from police, the attorney for the officer, "witnesses" and police statements. Many of those claims turned out to be false.
"I think even the investigators themselves have acknowledged that when this video evidence was presented, it changed the way that they were looking at this case," he said. "I do think that is an example of how body cameras worn by police officers could have a positive impact, in terms of building trust between law enforcement officers and the communities they serve."
Earnest said academic evidence also shows that cops wearing body cameras are less likely to get involved in violent confrontations when they have cameras on.
In the months after Michael Brown's fatal shooting in Ferguson, Missouri, last year, Obama has pushed for police officers to wear cameras as a way to ease community tensions. He put forward a spending package in December with $75 million to help pay for 50,000 cameras to record police on the job, with state and local governments paying half the cost.
Earnest said Wednesday he didn't have any update on how much of those funds have been distributed.
He added that nobody thinks a body camera is a panacea to easing mistrust between police officers and the black community. But Scott's case "is a good example of how it could certainly help," he said.
Before You Go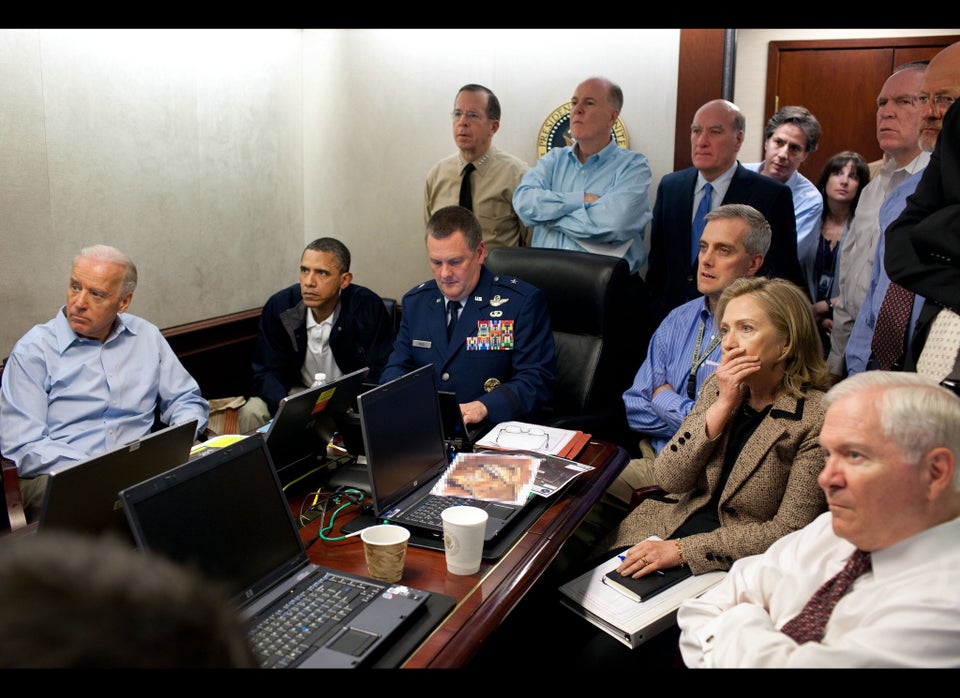 Most Iconic Photos Of Obama's First Term
Popular in the Community