The fatal police shooting of South Carolina man Walter Scott has, not undeservedly, taken the Internet by storm.
But what is it that people want to understand most about the shooting? And where are the people that are searching answers to these questions the most? Google knows.
Trends data acquired by the internet search engine -- one that boasts over 100 billion searches monthly -- shows not only the most frequently asked questions in regards to Scott's shooting, but also where the majority of those searches are coming from. In this case, the southern United States take the cake.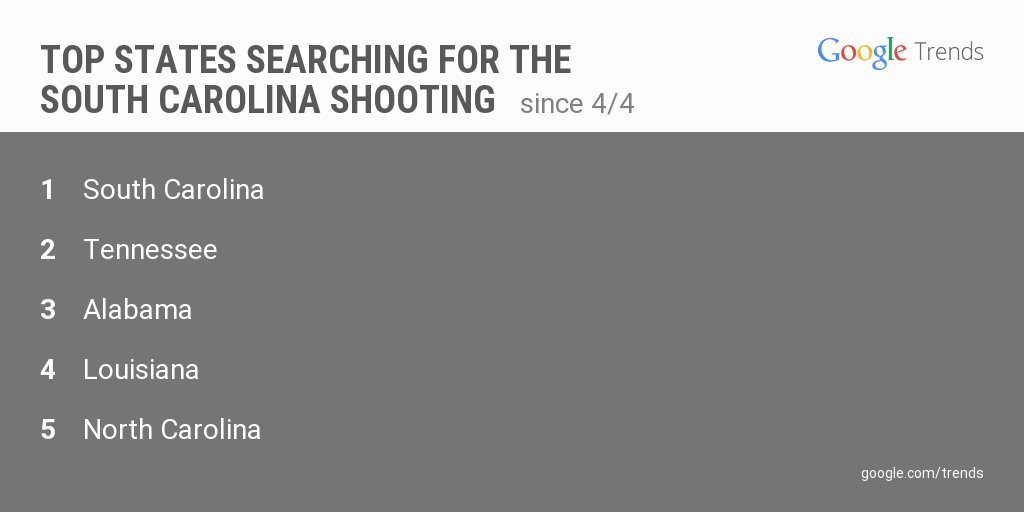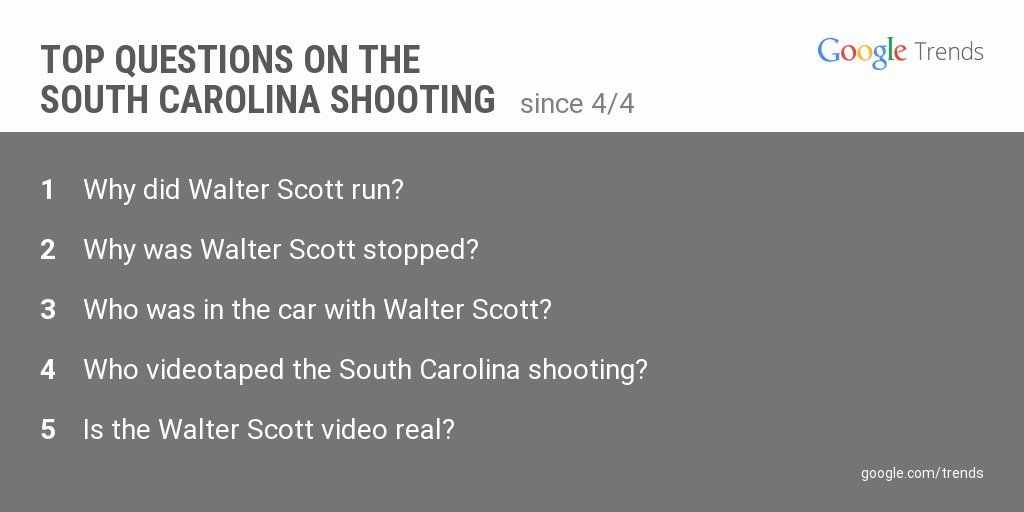 "These searches represent the most searched questions and states -- in order -- over the last five days," Google Global Communications and Public Affairs Associate A.T. McWilliams explained the to the Huffington Post over email.
And so, for those who want to know, here are the answers to the Internet's most asked questions regarding Walter Scott.
1. Why did Walter Scott run?
The answer to this has not been verifiably identified however, family members speculate Scott ran to avoid an arrest for failure to pay child support -- a charge that is responsible for putting one eighth of all of South Carolina's inmates behind bars. According to his older brother, Scott had no intention of going back. Rodney Scott told MSNBC, "He said that's what he would do, he would run, because he's not going to jail for child support."
2. Why was Walter Scott stopped?
3. Who was in the car with Walter Scott?
Slager's cop car dashcam shows a man now identified as Pierre D. Fulton being searched after Scott ran away from his car.
4. Who videotaped the South Carolina shooting?
Feidan Santana witnessed the final moments of Scott's life and captured them on video. He reportedly held the footage to see how law enforcement would relay what happened to the public and later decided to release the video the Scott's family.
5. Is the Walter Scott video real?
Before You Go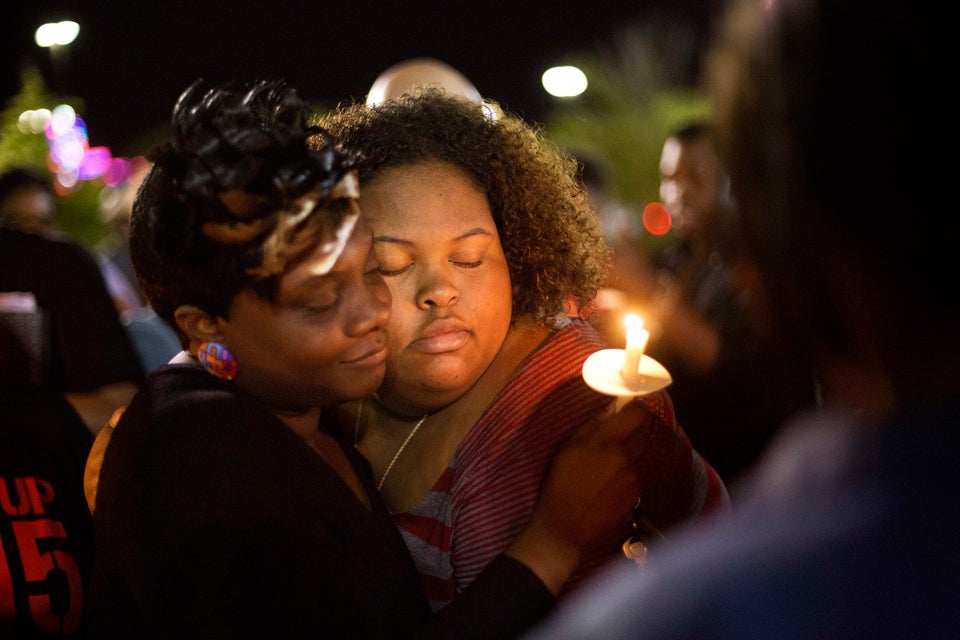 Walter Scott
Popular in the Community