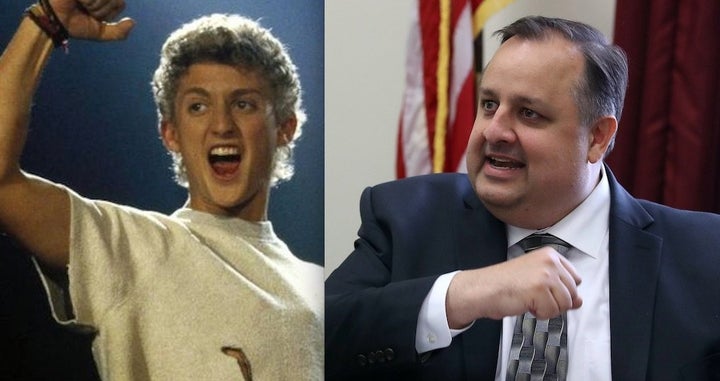 As far as Twitter feuds go, this one was most excellent.
Walter Shaub, the former director of the U.S. Office of Government Ethics, tried to draw a real-life parallel between the Trump administration and the film "Bill and Ted's Excellent Adventure." It didn't go as expected.
Shaub, who served under President Barack Obama and for six months under President Donald Trump, was replying to a tweet from investor/Kremlin critic Bill Browder about former White House chief of staff Reince Priebus:
Shaub told Browder that the conversation brought another Bill to mind:
Shaub's tweet drew a response from Alex Winter, the actor and filmmaker best known for his excellent portrayal of "that other famous Bill" in the 1989 film and its 1991 sequel:
Shaub quickly apologized for being bogus, heinous and most non-triumphant:
Winter, for his part, reassured Shaub that all was still excellent between them.
There is reportedly a third film in the franchise in development, tentatively titled "Bill and Ted Face The Music," that would reunite Winter with Keanu Reeves and revive their iconic characters, per Digital Spy. However, as Cinema Blend reported last month, financing for the project remained a sticking point.
Popular in the Community