The former head of the U.S. Office of Government Ethics warns that President Donald Trump's "wildly inappropriate" business dealings could drive the rest of the world to view the U.S. as a "kleptocracy."
Walter Shaub, who resigned as the agency's top official earlier this month, said the White House is in the midst of an "ethics crisis" and accused Trump of using the presidency to run a "free advertising campaign" for his companies.
"The fact that we're having to ask questions about whether he's intentionally using the presidency for profit is bad enough, because the appearance itself undermines confidence in government," Shaub told The Guardian in an interview published Monday.
"It certainly risks people starting to refer to us as a kleptocracy," he continued. "That's a term people throw around fairly freely when they're talking about Russia, fairly or unfairly, and we run the risk of getting branded the same way. America really should stand for more than that."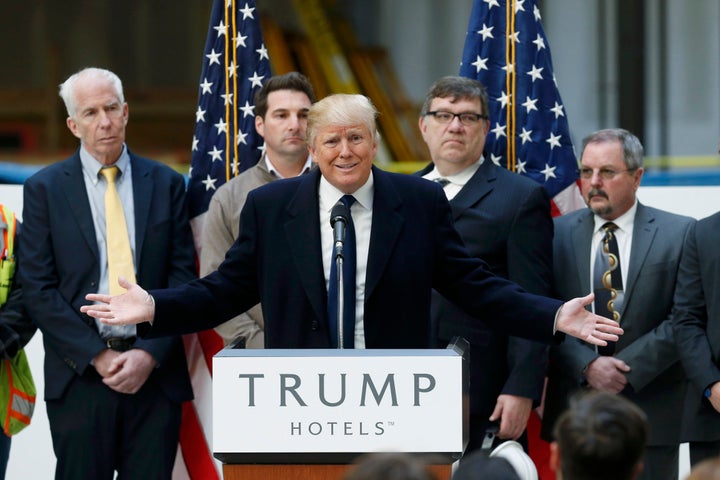 Shaub, a longtime government lawyer who served as the OGE chief under former President Barack Obama, left his position after months of clashing with Trump and his administration over possible ethics violations. Trump frequently hosting political leaders and lobbyists at his international hotel chain is just one example of the White House's unprecedented disregard for government ethics and transparency, Shaub has argued. 
"It's wildly inappropriate for him to be running a hotel that he's leasing from the federal government," said Shaub, who currently serves as the senior director of ethics for the nonprofit Campaign Legal Centers. "As a president, you shouldn't be doing business with the United States government. He's his own landlord at this point."
Trump broke decades of ethics norms when he announced in January that he would not divest from his businesses during his time in office. Instead, he claimed that conflict-of-interest laws and constitutional provisions don't apply to him. He placed his sons, Donald Trump Jr. and Eric Trump, at the helm of his multibillion-dollar organization.
"We're running around the world trying to promote anti-corruption measures and we don't even have our own house in order," Shaub said. "So it's an embarrassment."
Read The Guardian's full interview with Shaub here.
Calling all HuffPost superfans!
Sign up for membership to become a founding member and help shape HuffPost's next chapter
BEFORE YOU GO
PHOTO GALLERY
Twitter Earns Internet Points Creating #TrumpScoutBadges