Reporter Julianna Goldman asked Shaub, "Do you think the president and his family are using the office to enrich themselves?"
"I can't know what their intention is," Shaub answered. "I know that the effect is that there's an appearance that the businesses are profiting from his occupying the presidency. And appearance matters as much as reality. So even aside from whether or not that's actually happening, we need to send a message to the world that the United States is gonna have the gold standard for an ethics program in government, which is what we've always had."
Shaub added that it "almost doesn't matter" if the Trump family is or isn't making financial gains.
"America should have the right to know what the motivations of its leaders are, and they need to know that financial interests, personal financial interests, aren't among them," he said.
The clip below, which aired Thursday evening, is part of a longer interview with Shaub. CBS News will run another portion on Friday morning.
Shaub is planning to join the Campaign Legal Center, a nonprofit that works on voting rights and campaign finance issues.
His resignation, effective July 19, marks the culmination of a months-long battle between the federal government's top ethics official and Trump, who once promised to "drain the swamp" of corruption in Washington.
In his resignation statement, Shaub appeared to be sending a message to the White House. He quoted federal law, praising ethics officials for their commitment to protecting "the principle that public service is a public trust, requiring employees to place loyalty to the Constitution, the laws, and ethical principles above private gain." Shaub said he was not pressured to resign, according to The New York Times.
The White House said it "accepts Mr. Shaub's resignation and appreciates his service." The statement added that "the President will be nominating a successor in short order."
The Office of Government Ethics, which was created in the wake of the Watergate scandal, typically works closely with presidential administrations to resolve possible conflicts of interest. But Shaub, who joined the ethics office as an attorney during the George W. Bush administration and was appointed director by Barack Obama, struggled to connect with the Trump transition team after the election. At one point, he resorted to sending out a series of desperate-sounding tweets to get Trump's attention.
Trump announced in January that he would give control of his business empire to his adult sons, becoming the first president in the modern era to refuse to divest or separate himself from holdings with potential conflicts. Shaub sharply criticized the plan for failing to meet the standard that "every president of the past four decades has met."
"I have no sympathy for that," Shaub told CBS. "He's in a position where he's going to have to send young men and women to die in combat, potentially, or risk their lives at least. They're paying a much higher price. So no, it's not too much to ask for somebody to incur a bit of a financial loss if they have to sell things off."
Shaub, whose term was set to end in 2018, persisted in trying to do his job under the Trump administration, becoming something of an unlikely bureaucratic hero. When White House counselor Kellyanne Conway urged Fox News viewers to buy products from Ivanka Trump's fashion line in February — a pitch that appeared to flagrantly violate federal ethics rules — Shaub told the White House that disciplinary action was warranted. (The White House didn't follow his advice.)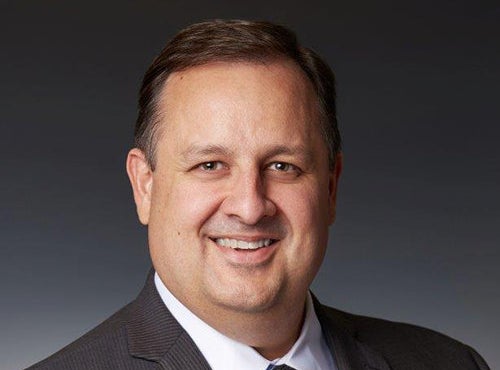 Trump also nominated people with enormously complex financial holdings to key Cabinet positions. Reince Priebus, Trump's chief of staff, tried to publicly blame Shaub's office for the slow rate at which the White House was filling key positions. But Shaub noted that some of the Trump administration's nominees pushed back against the government's ethics requirements with "a ferocity we've not previously seen."
Shaub said that he didn't believe there was "much more I could accomplish at the Office of Government Ethics, given the current situation," according to The New York Times, and that the timing was right for his departure. His new position with the nonprofit group, he reportedly said, will allow him to openly advocate for government ethics reforms.
Trump will have the opportunity to appoint a new OGE director and shape the office in his image, a move that is sure to trouble Democrats worried about conflicts of interest in the Trump administration.
This article has been updated with more details about Shaub's resignation and with his remarks to CBS News.
Chris D'Angelo contributed to this report.