Just when "Breaking Bad" fans were (SPOILER ALERT!) finally starting to come to terms with the death of Walter White, actor Bryan Cranston suggested that maybe the show's finale wasn't as final as it seemed.
"I'm going to ask you, really, seriously, I wasn't so sure that you died, I really wasn't," CNN's Ashleigh Banfield said on Thursday night. "Your eyes were open and I thought, 'what if the police just take him into custody, he gets better, breaks out and just goes nuts?'"
Cranston: "Hey, you never saw bags zip up or anything."
Cranston: "I don't know."
Banfield: "No movie? No nothing? No Walter White ever again?"
Cranston: "Never say never."
Cranston was smirking a little so he was probably just teasing –- or maybe he didn't want to let down Banfield, who is clearly a super fan of the show.
Support HuffPost
The Stakes Have Never Been Higher
Related
Before You Go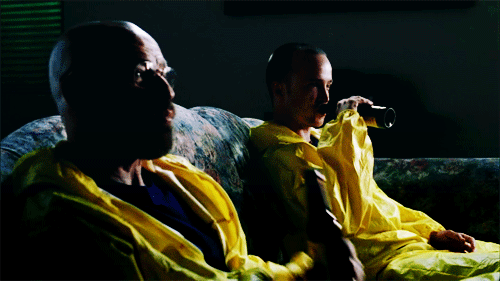 'Breaking Bad' in GIFs
Popular in the Community