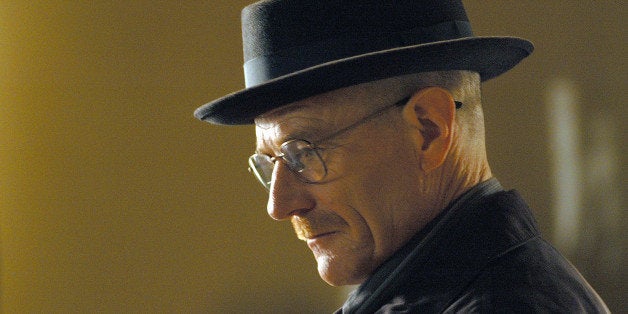 As happy as I was to see Bryan Cranston as a meth-cooking chemist one more time (fun sidenote: imagine if Breaking Bad was just an elaborate scheme to teach Aaron Paul chemistry) my excitement was quickly snuffed out by the slow pace of an Esurance ad that aired during Super Bowl XLIX on Sunday night.
If you haven't seen it, Walter White returned to television, albeit briefly, to peddle online car insurance in an awkward 60-second spot that lacked any sort of direction. Its closing seconds -- which felt more like an under-developed SNL skit feeling around in the dark for an ending -- couldn't have come soon enough. But like always, Cranston was great. Even when he doesn't have to be.
"They're just commercials," you say. "Who cares?" Well for one, ad executives care. So do marketers. And then there's the weird ones: people like me who leisurely enjoy creative advertising and art direction. And don't forget about the millions of viewers who tune in each year for the commercials alone (50 percent of people tuning in, according to Forbes). With the average Super Bowl spot going for $4.5 million in 2015, you better believe that a lot of people are getting paid in many different agencies to split hairs just like this. Unfortunately, it seems that Chicago-based Leo Burnett Inc. missed the mark.
Jeffrey Buchman, founder and president of Media Design Associates, boils it down to a simple formula: In one sentence, what is the message you are trying to convey? What competitive advantage do you offer that your competition does not?
The ad emphasizes that Esurance helps make sure you only pay for what's right for you, not someone "sorta" like you.
Interesting. But does it? How many viewers actually came to that conclusion without being spoon-fed in a press release by some company flack? There's a slightly different message being conveyed here instead: Choose Esurance because customer service won't treat you like just another face in the crowd. Now look again at the press release. In the ad, where does anyone allude to price, marketplace competition or bloated insurance add-ons? The metaphor doesn't hold up.
You can't expect consumers to connect the dots if the ad can't properly relay the message, and that's when things begin to feel awkward. Even Weiden + Kennedy's quirky Old Spice commercials follow the rule: buy Old Spice deodorant if you want to become a man. Absurdly masculine maybe, but exactly what the creative was going for -- even while maintaining that cringe-worthy, uncomfortable feeling. Was Esurance assuming that White's popularity would simply carry the ad along on its own? Most likely. Or maybe CEO Gary Tolman just really misses Breaking Bad.
It might sound silly to some, but this is why advertising creatives are important and why some agencies are better than others. Yes, make the star relevant, surprise people, get viewers excited. But once you get past that step, sell something that aligns with your creative. Sell an ad that is fleshed out. Sell the right message. Relate it back to your product. Don't make it look like a pop culture icon made a wrong turn and wandered onto your set. If you have the right tool, be sure to utilize it properly.
Calling all HuffPost superfans!
Sign up for membership to become a founding member and help shape HuffPost's next chapter