In the wake of the reignited controversy over the Confederate battle flag, Walton County, Florida, voted Tuesday to remove the flag from the county courthouse grounds -- only to replace it with a different Confederate flag.
"It's perplexing how this is perceived as any compromise," Daniel Uhlfelder, a key force in the local movement to have the flag taken down, told The Huffington Post.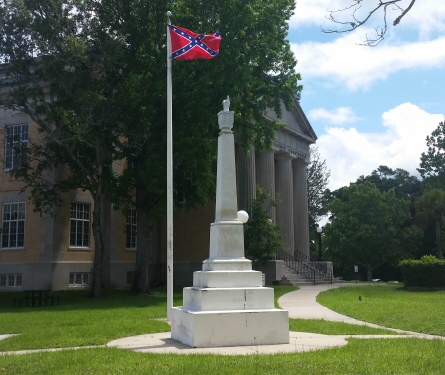 The battle flag used by the Army of Northern Virginia has flown on the lawn of the Walton County Courthouse in DeFuniak Springs since 1964 -- the year President Lyndon B. Johnson signed the Civil Rights Act, according to the Tampa Bay Times. The flag was positioned next to a Civil War monument. County commissioners voted 4-0 to replace that flag with the traditional "stars and bars" that was the first official flag of the Confederate States of America.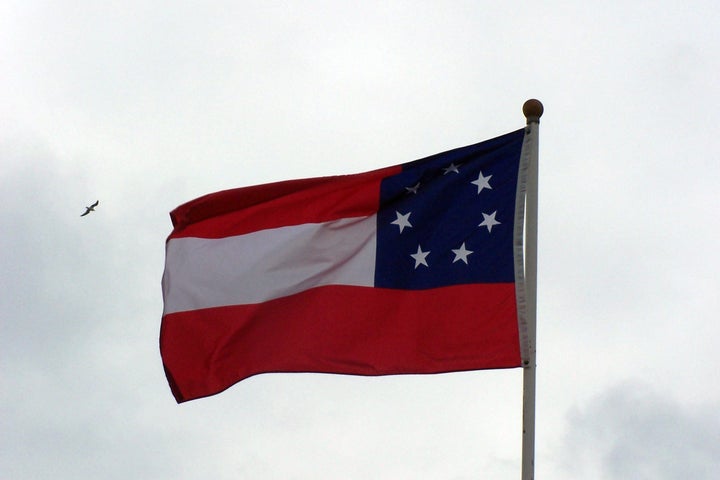 The county wanted to put up a version of that flag with 13 stars, but one wasn't immediately available, County Public Information Officer Louis Svehl told HuffPost. On Wednesday, they put up a version with seven stars as a temporary stand-in.
"The soil of Walton County has been enriched with the blood and sweat of the people who came before every one of us, some who fought and died in the war between the states," Commissioner Sara Comander said prior to the vote, the Tampa Bay Times reported. "I want to honor all of those who came before us, but I also want to be cognizant of those that the present flag seems to offend."
"They replaced a symbol of segregation with a symbol of slavery and secession," Uhlfelder said.
"Diet Coke and Coke are still the same thing: a Coke product," his wife and fellow activist, Michelle Uhlfelder, said in an email. "The Confederate flag and the Confederate battle flag on Walton County's Courthouse lawn endorse the same statement: this County does not believe in equal rights for all within the halls of justice."
Comander told HuffPost she did not care to comment on the issue.
Clarification: Language has been added to indicate that the flag was on the courthouse grounds and not on the courthouse itself.
Popular in the Community