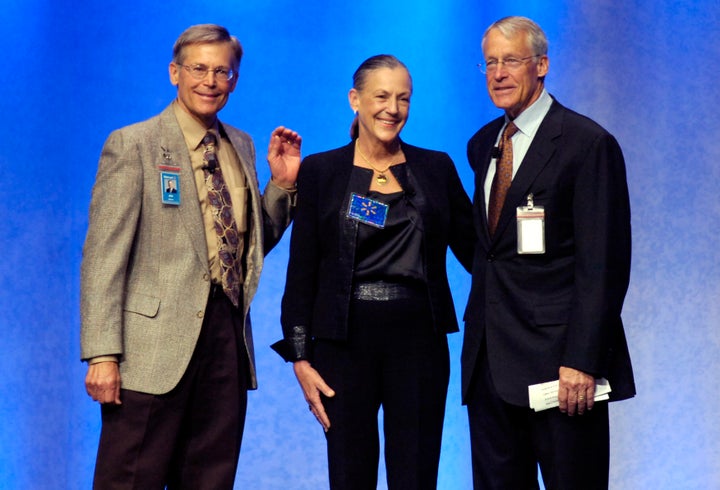 The numbers are in: the Walton Family Foundation invested $157 million in grants for K-12 education reform in 2010, a $23 million increase over its 2009 total of $134 million.
The 23-year-old foundation, created by Walmart Founder Sam Walton and his wife Helen, is second only to the Bill and Melinda Gates foundation in its spending on schools. Having spent over $1 billion to date on education reform, the Walton Family Foundation remains the largest donor toward initiatives supporting parental choice and encouraging competition in the education system.
The foundation's efforts take multiple forms: investing capital in passionate and promising groups seeking to start or expand quality schools; providing grants to shape public policy and give parents better information about their children's education; and funding improved performances of traditional, charter and private schools. For example, in 2010 Teach For America received $16,652,436. The Charter School Growth Fund received an additional $12,533,526, and the KIPP Knowledge is Power Program received $8,650,000.
The Walton Family Foundation started in New Orleans following Hurricane Katrina in 2006. In 2010, the New Orleans community received over $4.8 million in funding. At present, 70 percent of public schools students are now enrolled in charter schools, and the proficiency gap between the city and the state of New Orleans has improved by 11 points over the last three years.
The foundation has been a presence in Washington D.C. for ten years. Between 2003 and 2009, Washington area schools exhibited the largest national improvement in Reading and Math at the fourth and eighth-grade levels. Two thirds of families are now choosing schools other than the ones they are assigned. Last year, the Walton Family Foundation gave over $16.9 million dollars to the D.C. community.

Related
Popular in the Community