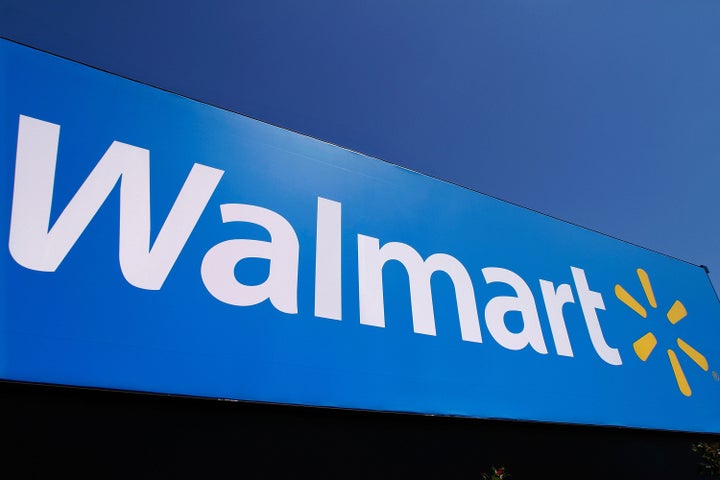 NEW YORK -- The Walton Family Foundation announced a $49.5 million grant Wednesday to help double the size of Teach for America's national teaching corps over the next three years.
Teach for America is a program for recent college graduates who sign up to teach in some of the nation's most under-served schools for a period of two years. The Walton Foundation's gift marks the single largest private donation to Teach for America in the organization's more than 20-year history.
Later this fall, the organization will send 9,300 corps members to 43 regions across the country. Over the next few years, half of the Walton Family Foundation grant will go towards growing that teaching corps to 15,000 by 2015.
"With this critical investment, Teach for America will be able to develop more of our talented recent college graduates and professionals to become longterm champions of educational equity and excellence," said Wendy Kopp, Teach for America's founder and CEO, in a statement. "The support and partnership is a vital part of Teach for America's effort to expand our network of corps members and alumni, who are dedicated to improving educational outcomes for children in our urban and rural communities."
In the world of education philanthropy, the donation solidifies Teach for America's standing as the recipient of the most grant money directed towards the improvement of teaching and learning, according to a report released earlier this month by a team of researchers from the University of Georgia and Kronley & Associates focused on foundation giving to education.
Between 2000 and 2008, researchers concluded that philanthropies donated $684 million specifically towards the improvement of teaching and learning. Of this money, 60 percent went towards 10 organizations. According to their analysis, Teach for America received the most, with more than $213 million in grant money.
The report also concluded that 10 foundations accounted for exactly half of all grants given. In the world of education philanthropy, three foundations topped the list: the Bill and Melinda Gates Foundation, the Walton Family Foundation and the Broad Foundation.
The Walton Family Foundation, which is overseen by Walmart founder Sam Walton's three children, focuses the bulk of its giving on the issue of education reform. But it also funds conservative groups such as the Cato Foundation, Americans for Tax Reform and the American Enterprise Institute. In 2008, the foundation distributed more than $168 million in grants. In 2009, the Walton Family Foundation contributed $134 million to education reform. Last year, it gave away $157 million.
Since 1993, the foundation has donated more than $22 million to Teach for America. Besides helping to expand the organization's operations, the other half of the new $49.5 million grant will go towards training and support for corps members in seven communities the foundation states are among its priority areas: Denver, Los Angeles, Milwaukee, Newark, New Orleans, Washington, D.C. and the Delta region of Mississippi, where the Bentonville, Arkansas-based foundation is headquartered.
Dorian Warren, a professor of political science at Columbia University's School of International and Public Affairs and co-author of a forthcoming book about Walmart, believes the seven communities the Walton Family Foundation is targeting with Teach for America are relevant for another reason: they are all potentially overlap with Walmart's expansion plans.
"Besides six of the seven communities being comprised primarily of people of color, I wouldn't be surprised if these also happen to be their store expansion targets," Warren told The Huffington Post. "A lot of their giving is related to their expansion efforts, but I don't know for certain whether this is one of those instances."
Jim Blew, who directs the Walton Family Foundation's K-12 education reform efforts, emphasized the distinction between Walmart's business and the foundation's separate set of priorities.
"These are two separate organizations. There's no connection," said Blew. "We chose the seven communities based on the fact that they're low-income, low-performing districts that our philanthropy has the potential to radically improve."
Still, some wonder whether the Teach for America gift signals an ideological shift in the priorities of the Walton Family Foundation.
Jeffrey Henig, a professor of political science and education at Columbia University's Teachers College, sees a pattern of giving by the Walton Family Foundation. Its philanthropy, he says, while initially focused on hard-core conservative issues like vouchers and privatization has since expanded to include initiatives like charter schools.
"While groups like Teach for America have done a good job of blurring partisan boundaries, I can't help but think of this alliance as a pairing of strange bedfellows," said Henig. "I keep waiting for what I expect are some serious disagreements on core principles to flare up and bring the implicit tension finally out into the open. But so far, it really hasn't happened yet."
For Diane Ravitch, a New York University education historian and former U.S. Assistant Secretary of Education, the pairing raises more than a few alarm bells.
"The Walton Family Foundation is the most conservative-leaning in the education philanthropy business," she said. "Their giving is almost entirely to charters and vouchers. So now you have charters and vouchers and Teach for America -- or the mainstreaming of their right-wing agenda."
But Rob Reich, a professor of political science at Stanford University, is less convinced that Teach for America is being influenced by Walton's conservative-leaning stance. Rather, Reich wonders whether the size of the foundation's donation marks a shift in its own giving trajectory -- away from the promotion of vouchers and charters to instead devoting a large chunk of its resources toward developing a pipeline of highly effective teachers.
"I see the size of their Teach for America donation as a clear departure from their typical grant-making pattern," said Reich, who also co-directs Stanford's Center on Philanthropy and Civil Society. "One way of thinking about the grant is that it's a tacit admission that school choice as the lever for fundamentally changing education is politically fraught and they're instead choosing to diversify their portfolio."
Blew said the Walton Family Foundation's grant to Teach for America is consistent with its prior funding of the organization.
Sarah Reckhow, an assistant professor of political science at Michigan State University and a 2002 Teach for America corps member, noted that "of the top education funders, the Walton Family Foundation falls the farthest to the right."
For Reckhow, the grant shows how well-legitimized an organization Teach for America has become, particularly among a certain sector of policymakers and education reformers.
"Giving to Teach for America is now about as mainstream a thing as you can do," she said.
This story has been updated in include comment from Jim Blew, director of the Walton Family Foundation's K-12 education reform efforts.
Related
Popular in the Community