Kurt Sutter promised fans of "Sons of Anarchy" the most disturbing sex scene he's ever written. And he brought in some all-star talent to realize his twisted vision. It all came together when Jax hatched a plan to create some pictures he could use to blackmail the mayor with, hoping to secure some property to run his escort business.
The fun began when the special guest of the episode arrived. In full transgender glory, Walton Goggins strutted into the scene. Goggins has worked with Sutter before on "The Shield," and has been seen more recently on FX's "Justified," but nothing could have prepared his fans for seeing him like this.
The target was a city council member, and so the boys set up a photo shoot. With the council member drugged, Goggins' mistress of the night had her way with him. After some Photoshop magic to open up the council member's eyes in the shots, the bait was set.
The episode was a lot of spinning wheels and setting the pieces in place for payoffs later, but Goggins bizarre cameo really lightened the mood.
Watch for more surprises as "Sons of Anarchy" continues on Tuesdays at 10 p.m. ET on FX.
Before You Go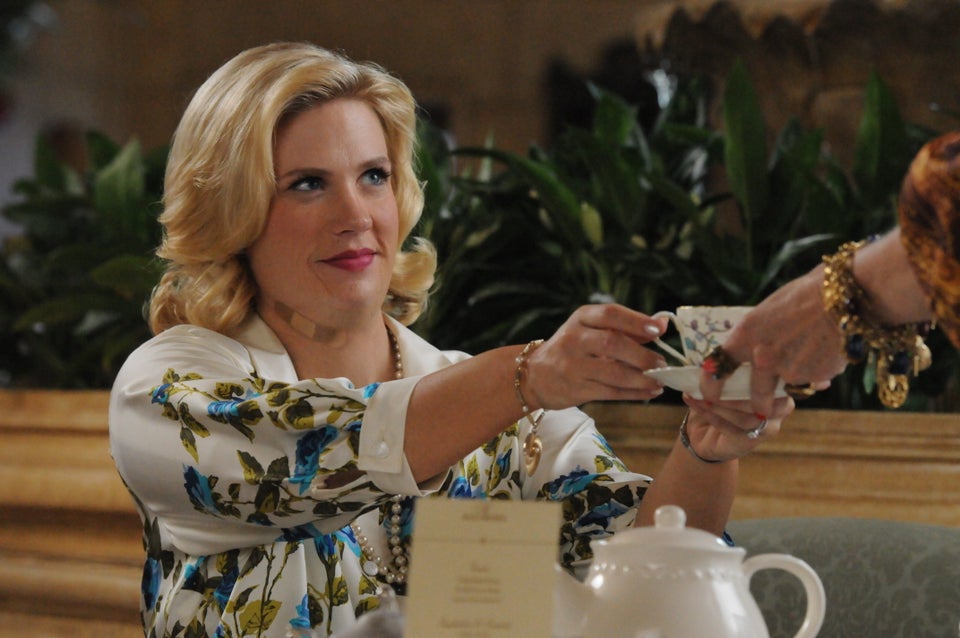 TV-Inspired Halloween Costumes
Popular in the Community