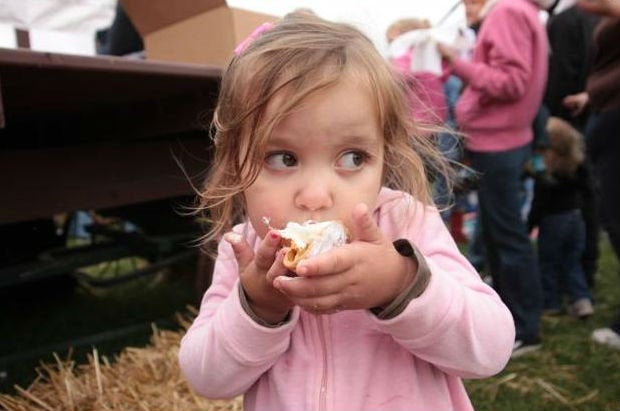 A Historic Fair
In the early years of the Walworth County Fair, visitors came in by the trainload. At one point in time, as many as
a day shuttled attendees to the fairgrounds. In 1911, this Wisconsin fair was known as the
. While it's no longer the nation's largest, the fair remains popular among local residents and
visitors.
Labor Day Camping
The event is held every year over Labor Day weekend in
, which is located less than an hour's drive from Milwaukee. Some of the 99 acres of fairgrounds are reserved as campsites where guests can stay. Lots of fairgoers take advantage of this option, which the fair encourages with fun incentives like a campsite-decorating contest.
Live Entertainment
Entertainment includes classic county fair events like tractor and truck pulls and a demolition derby. The antique car and tractor parade is a family favorite. There's also plenty of music, including polka and Dixieland jazz, as well as square dancing and clogging. Big-name artists have graced the stage at the fair over the years as well. In years past, the Walworth County Fair has hosted the Beach Boys, Johnny Cash, Kenny Rogers and Keith Urban.
Senior Appreciation And Pageants
The Walworth County Fair honors community elders with contests such as Outstanding Senior Citizen and Grandparents of the Year. There's even a
. Younger fairgoers can compete in various pageants. Fairest of the Fair is a beauty pageant for women 18 years and older. There's also a Barnyard Talent show and the Country Idol Talent Competition Finals.
Child's Play, Too
For the younger set, the fair offers Kiddieland, a kid's carnival. There's an adventure tent with pony rides, pig races and a lumberjack show. Educational activities include an agricultural learning center. The fair also has plenty of rides, ranging from those for thrill-seekers and the little ones.
Food Contests Galore
While classic fair food and Wisconsin dairy delights can be found throughout the event, visitors may also enjoy sampling the entries of cake-decorating challenges and cookie bake-offs. Judges also award prizes for the best canned fruits and veggies.
Beyond Livestock
As one might expect, the fair has lots of livestock attractions. But its scope isn't limited to the barnyard. There's also a show for unusual household pets featuring offbeat animals like hedgehogs, lizards and cockatiels. Numerous arts and crafts exhibitions round out the fair's cultural offerings. There are antiques, paintings and photography on display for everyone, and an art auction for collectors.
The Walworth County Fair promises a boot-scootin' good time.
What's your favorite Walworth County Fair pageant?