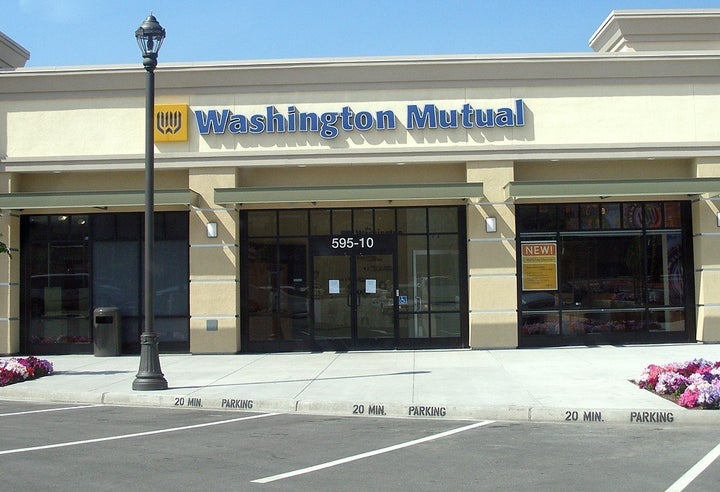 * eAppraiseIT is on trial for bowing to WaMu pressure
* Rare government case in the housing crisis
* Expert testifies analysis shows too-high appraisals
NEW YORK, July 11 (Reuters) - An expert witness testified on Wednesday that a home appraisal company gave inflated valuations to mortgage lender Washington Mutual Inc in the period leading up to the housing crisis.
Marsha Courchane, a vice president at consulting firm Charles River Associates, was giving evidence in a case brought by New York state against eAppraiseIT and its former parent company, First American Corp.
New York sued eAppraiseIT for fraud, saying it caved into pressure from Washington Mutual to raise home valuations. It is one of the few government cases alleging wrongdoing linked to the housing crisis.
Washington Mutual, one of the largest U.S. mortgage lenders until the housing collapse, failed in September 2008 and JPMorgan Chase and Co acquired its lending business. It is not a defendant in the case.
Courchane analyzed appraisals of New York properties done by eAppraiseIT for Washington Mutual from June 2006 through November 2007, comparing them to median home values in a similar geographic areas and automated valuation models.
She found that at least 60 percent of the appraised properties had appraised values higher than median prices for homes sold during similar periods in comparable zip codes or valuation models.
The appraisal values "reflect an almost 2-to-1 bias in terms of being above" expected property values, Courchane testified.
Appraiser Alfred Lama testified last month that he suddenly stopped getting work from eAppraiseIT in April 2007 because he failed to pump up valuations. Lama said he was told his name was not on a list of appraisers provided by Washington Mutual's sales office.
Homes that were appraised above their value, allowing mortgage companies to issue bigger mortgages, are among the causes cited by experts for the housing bubble and subsequent financial crisis.
At the time, eAppraiseIT was the appraisal management unit of real estate services company First American Corp. Since then, First American split into two companies, First American Financial Corp and CoreLogic Inc, and eAppraiseIT is now a unit of CoreLogic.
Appraisal management companies are supposed to provide a buffer between bank loan staff and individual appraisers to eliminate pressure or conflicts of interest, according to papers filed in the case last month by New York Attorney General Eric Schneiderman.
However, eAppraiseIT permitted bank loan officers to determine the pool of appraisers to be used based on whether the appraisers were more likely to come through with the values needed to close on the loan.
Patrick Smith, an attorney for eAppraiseIT, said in an interview after Wednesday's proceedings that Courchane's testimony was "deeply flawed" and should be excluded.
"The conclusions she reaches are misleading, statistically unreliable and, at the end of the day, totally irrelevant," Smith said. "The state is completely unable to tie her opinions back to any allegations of unlawful activity by my clients."
New York state Supreme Court Justice Charles Ramos, who is hearing the case without a jury, was skeptical of Smith's questioning of Courchane.
Saying it was risky to cross-examine an expert witness, Ramos told Smith, "she beat the stuffing out of you."
The appraisal company's expert witness is scheduled to take the stand Thursday.
New York sued eAppraiseIT and First American for violations of general business law and repeated fraud or illegal acts under the state's executive law. The attorney general is seeking penalties of up to $16 million and restitution of about $2.7 million.
The case is People of the State of New York v. First American Corp., New York state Supreme Court, New York County, No. 07-406796.
Calling all HuffPost superfans!
Sign up for membership to become a founding member and help shape HuffPost's next chapter
BEFORE YOU GO