Stand-up comedian Wanda Sykes flipped off the audience at Boston's TD Garden on Saturday night after the crowd booed her for railing against president-elect Donald Trump.
Sykes was one of the performers at the 22nd annual Comics Come Home fundraiser, on behalf of The Cam Neely Foundation for Cancer Care. During the act, she joked that Trump's election was not the first time the U.S. had chosen a "racist, sexist homophobic president."
"He's just the first confirmed one, that's it," Sykes said.
Members of the audience started booing loudly, to which Sykes promptly replied, "Fuck you, motherfucker, fuck all of y'all."
She then pointed to various areas of the crowd and said, "Fuck you, you, you."
According to the Boston Herald, Sykes wasn't the only comic to talk politics or criticize Trump during the night, though "it seemed the crowd reacted far more harshly to Sykes' take on Trump."
As the booing continued, Sykes argued that "the evidence was there."
"How can you say he's not racist?" she asked. "'Grab them by the pussy'? How can you say he's not sexist? How can you say he's not homophobic?"
Though the booing started five minutes into her act, Sykes finished the set and flipped off the crowd before leaving the stage.
"He's not happy unless he's relevant in some way," Sykes said of Trump in a 2011 interview with the Vancouver Sun. "He wants people to be talking about him. I thought he would be happy enough to finally have a decent season of 'Celebrity Apprentice,' but, you know, he had to make a little bit more noise than that, I guess."
Before You Go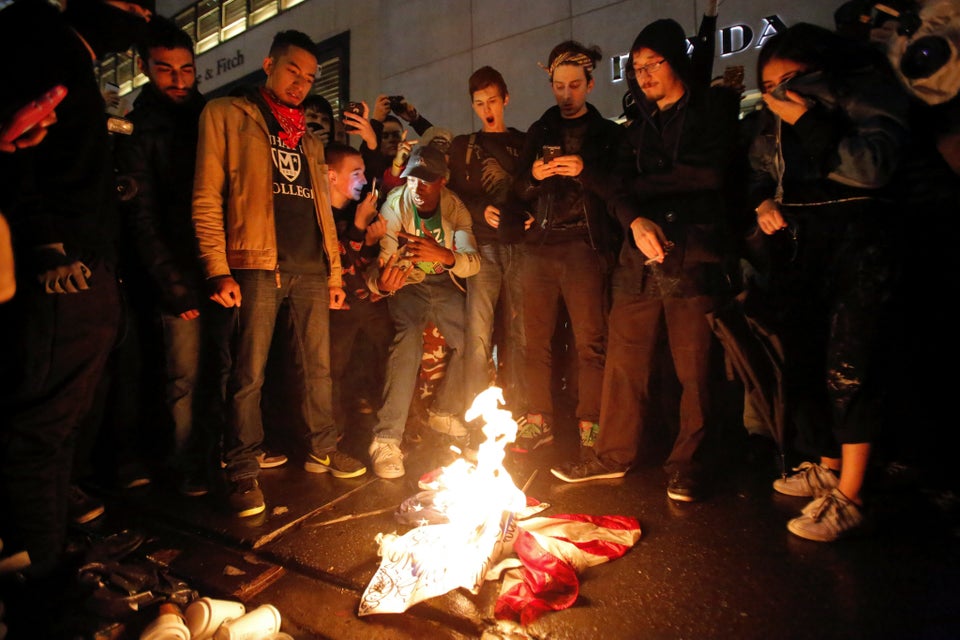 Donald Trump Win Sparks Protests Nationwide
Popular in the Community