"Come on, Alec, let's do it!" "Okay Liz, let's cash in our savings, pack our bags, and hit the road." Meet Alec and Liz, two NYC professionals who quit their jobs and tossed their armchair to the curb. Alec and Liz's current blog, Wander in Tandem, chronicles their journey through India and South East Asia. Together, Liz and Alec made a pact to Wander in Tandem, to see the world with their own eyes, not through a screen. A riveting travel blog offering advice and helpful tips for the fellow traveler, Wander in Tandem is the ultimate guide to experiencing the world. Beep-beep, here comes the tuk tuk!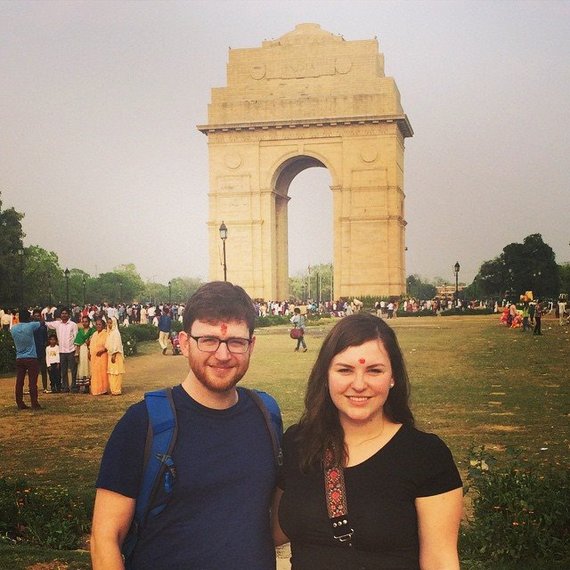 Meet Alec - "From 3rd to 6th grade, Alec's family lived in Noisy-le-Roi, France, a suburb to the West of Paris. This led to many family road trips, particularly to Italy. Only when he got older did he realize how cool his parents were to take him and his younger sister to so many places. In 2011, Alec visited an old friend in Cambodia, and a soft spot for SE Asia grew into a necessity to return and explore more."
Meet Liz - "Born in New York to a very Polish family, Liz has had an identity crisis on where she should live her entire life. Travel has been the best solution thus far. As an art director by trade she has a passion for all things pretty, and has been continuously inspired by her travels in her work."
Alec and Liz's journey began with a twelve-hour flight from New York to Doha, Qatar, followed by a four-hour flight to Delhi, India. One of their most treasured moments was experiencing the Taj Mahal by moonlight. "With the moonlight just kissing the immense white marble structure," Alec writes, "only pictures can do this experience an iota of justice." In all its regal splendor, the Taj Mahal enchanted the wandering couple.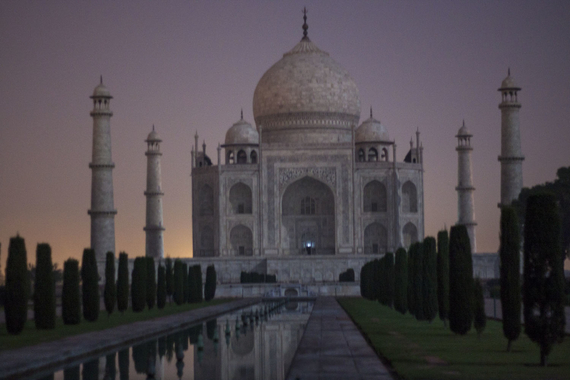 Kuala Lumpur - A full day in KL found Alec and Liz ordering fish ball soup and pork soup with lamka rice noodles. "There was something in the pork soup that looked like chicken hearts or bladders or something deep colored, so we ate around that, and the fish balls were...different," Alec writes. "It was fun, and we didn't get sick, so there's that." For dessert, Alec and Liz enjoyed a quirky, J-shaped ice cream cone. Yum!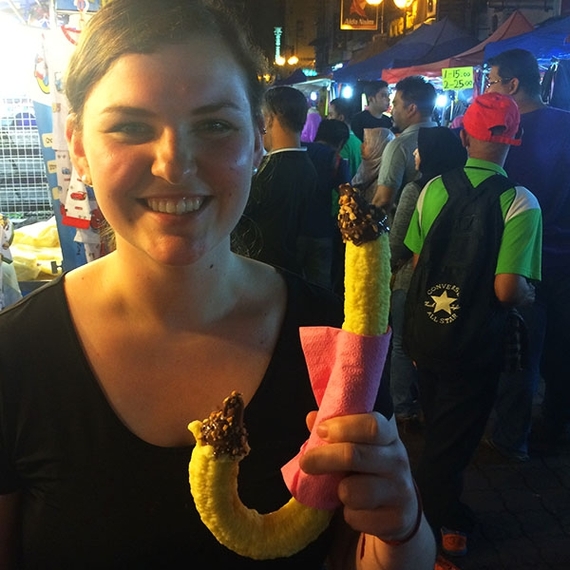 George Town, Penang - The wanderers stumbled upon amazing street art by Lithuanian artist Ernest Zacharevic. "What I love most about street art," writes Liz, "is its ability to be interactive and engage anyone walking by." Zacharevic's graffiti style work depicts a playful interaction of children and animals alongside found objects such as bicycles, chairs and motorcycles.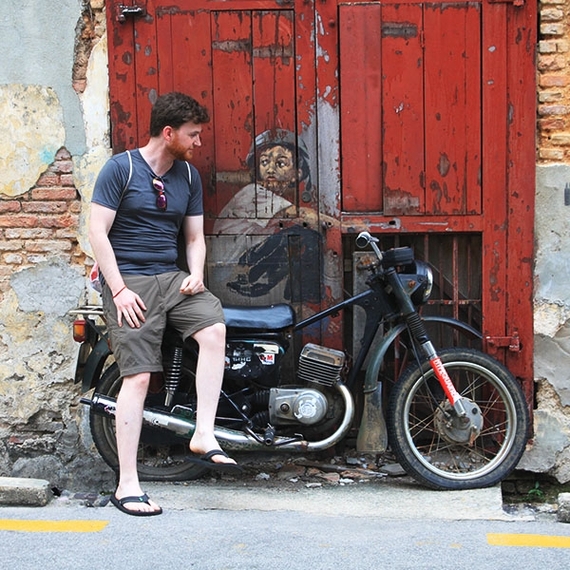 Ao Nang, Thailand - "I don't think we could fling our packs down fast enough to get to the beach," Alec gushes. Upon arriving at Ao Nang beach, the two pampered themselves in the tropical paradise. "What we liked most about Ao Nang was the mix of welcoming beach life and touristy places to eat and party." Cocktails in coconuts, Chang beers, and Thai massages: the ultimate beach experience. Alec and Liz also journeyed to the turquoise jewel of Phuket, for a Scaramanga-esque island adventure (for all you James Bond fans out there).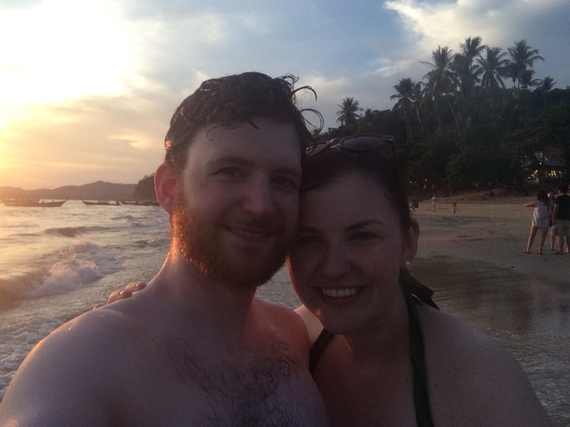 Where in the world are Alec and Liz today? Follow their latest adventure on the fun and informative Wander in Tandem blog! If travel is not in the cards for you this summer, live vicariously through Alec and Liz's enchanting escapades. Whether you are a seasoned explorer or an armchair traveler, you will delight in Wander in Tandem.