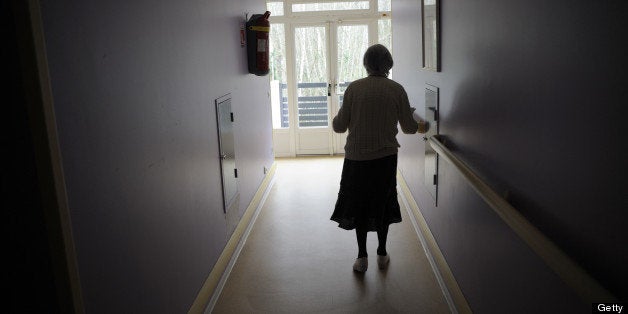 In some cities, there are so many homeless people wandering the streets that others barely notice anymore.
But while mental illness is frequently to blame for their situations, those suffering specifically from Alzheimer's disease may wander without knowing why they are there or where they've come from.
It's an unfortunately common problem for people with Alzheimer's to end up lost. But those who then vanish without a trace -– the people who cannot be located and are often never found –- constitute a rapidly growing crisis looming on the horizon for baby boomers and their loved ones.
"There should be more awareness," Darolyn Fagg told HuffPost. "When a patient is diagnosed, a doctor's office should be more proactive in sharing information about the available resources. We had no idea until my mother went missing."
Fagg's mother, Hellen Cook, 72, was diagnosed with Alzheimer's in 2009. Her symptoms worsened and her ability to speak significantly diminished over time, according to her daughter.
Cook and Fagg's father, Howard Cook, were at their second home in rural Benton County when she disappeared. Howard Cook said his wife of 51 years was sitting on a porch swing when he went to put his lawn mower away. When he returned, she was gone.
Despite multiple searches, Hellen Cook has never been found.
"These things can happen any given time. All it takes is a caregiver who's working really hard, to turn around for a second and the person can wander," said Beth Kallmyer, vice president of constituent services at the Alzheimer's Association.
Alzheimer's disease is fueling an increase in missing person cases worldwide and, without a cure, the problem could reach epidemic proportions by the year 2050. The disease, the most common form of dementia, is gradual, unbeatable so far and ultimately fatal. It afflicts 1 in 9 people older than 65, and according to the Alzheimer's Association, more than 6 of every 10 people with dementia will wander -- and some never to be found.
The growing number of reported cases has not gone unnoticed by organizations committed to raising awareness about missing persons. "I've seen a steady increase in our own cases in the past five years," Kelly Murphy, founder of the Omaha, Nebraska-based Project Jason, told The Huffington Post.
Project Jason offers resources to families of the missing and has successfully organized grassroots efforts to pass missing-persons legislation. Murphy started Project Jason after her son, Jason Jolkowski, disappeared in June 2001. He is still missing.
"There's approximately 125,000 search-and-rescue missions where volunteer teams are deployed ... for missing Alzheimer's patients every year," said Kimberly Kelly, founder and director of Project Far From Home, an Alzheimer's education program designed for law enforcement and search and rescue personnel.
The estimated number of reported cases is conservative, because not every department contributes to the reports, she said.
"With 5.5 million people with the disease, and 70 percent wandering away at least once, you can do the math," she said. "Even [if] it is a 10-minute wandering episode versus a 10-day episode, you're still looking at potentially 3 million people who would be walking away any given year. It's huge."
For many families, a lack of education about the disease fuels the problem.
Patricia Bryan has been looking for her father, Kenneth Lawson, since June 6. The 76-year-old was last seen at his home in Union Point, Ga. A number of exhaustive searches has been conducted, all to no avail.
"We have had no leads on the whereabouts of my father," Bryan said. "He was not always in a state of confusion. He would have moments were he would check out or not know where he was, but this was not all the time. Up till my father went missing, I didn't realize just how many people with dementia and Alzheimer's went missing on a daily basis. The media does not do them justice."
With each day, the odds of finding any missing person decrease, but when the missing person suffers from an impairment, the odds are worse. Alzheimer's patients do not wander without an actual cause; very few have hallucinations. They typically are going somewhere, looking for something, and don't actually consider themselves lost, so they don't reach out for help. The environment also can play a pivotal role
"In Virginia, if an Alzheimer's patient is not found in 24 hours, about 46 percent are found dead. In Nova Scotia, the mortality rate is 70 percent. In parts of California, we've never recovered a live Alzheimer's patient after 24 hours," Kelly said.
And it's a problem that will continue to grow. Unless a cure is found, an estimated 16.5 million people will suffer from Alzheimer's by the year 2050.
Earlier in 2013, the Obama administration dedicated an additional $100 million within President Barack Obama's fiscal 2014 budget to the fight against Alzheimer's. A "National Plan to Address Alzheimer's Disease" was also implemented. The goal is to prevent and effectively treat the disease by 2025.
The success of the president's initiative is difficult to predict. In the interim, better education for the families of Alzheimer's patients and members of law enforcement could help curb the problem.
"If someone does go missing, you need to call 911 immediately," said Kallmyer. "It's not a situation where you wait 24 hours, because they are vulnerable and can't necessarily find their way home or take care of themselves. It's always an emergency."
Thirty-two states in the United States have some form of public notification system -- sometimes referred to as a Silver Alert -- to broadcast information about missing seniors with Alzheimer's disease, dementia or other mental disabilities. The guidelines are governed on a state-by-state basis. The goal is to have an alert system in every state, but that has not been easy, according to Kelly, who said some of the opponents are members of abducted children's groups.
"They are afraid that equipment would be utilized for Silver Alerts and the [public's] attention would be diluted for Amber Alerts," she said. "The problem with that is that we're starting to see even more cases where you have an elderly grandparent who has custody of grandchildren. You see cases where grandma is going to take a baby for a walk and doesn't come back."
Alzheimer's is a defining disease of a rapidly aging population and knowledge is key, he said.
"I think we will be very wise to put great thought into this issue as soon as possible," he said. "The population is growing and so will this issue without efforts to prevent it. Awareness is the first step. It's an investment in our own potential future. How would you want to be treated if it were you? It very well might be one day."
For more information on the disease or to learn how you can take steps to help prevent a loved one from wandering, call the Alzheimer's Association free 24-hour hotline at 800-272-3900.
Before You Go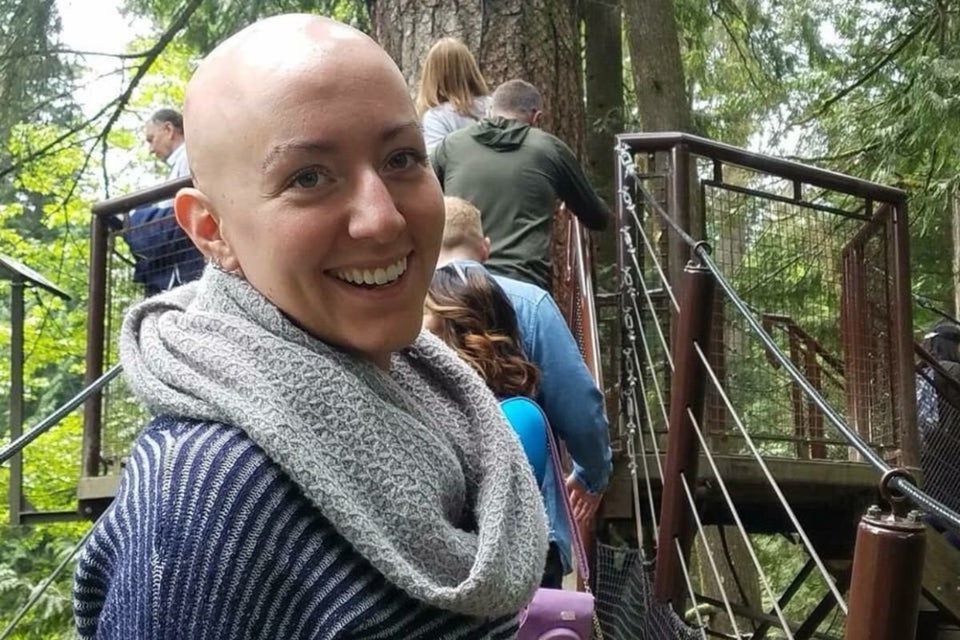 Missing People
Popular in the Community