EDITOR'S NOTE: The Heilongjiang Morning Post, the publication that broke this story, has announced that they were hoaxed. Muling City Police have confirmed that the story was false and fabricated by a reporter with Muling Television, AsiaOne.com reported. "We sincerely apologize to readers for having published the report without an in-depth interview," the newspaper said in the apology.
As bad first dates go, it's hard to top the one had by Wang Pai and a woman known as Lili.
The two met online and hit it off enough to meet in person in their home town of Muling City, China, for hot sex.
To make matters worse, Wang's son, Wang Jai (or "Da Jun"), came home, saw the hook-up email on his wife's computer and followed her to the hotel in hopes of ruining the rendezvous -- not realizing he'd soon be running into his Dad.
The two had no idea of the other's identity when they decided to meet. Wang Pai had used a photo of a fellow army buddy, while Lili had used a fake picture and the name "Ming Chen" during their chats.
Naturally both were shocked when they first laid eyes on each other, Pai admitted.
"She turned round and ran off down the hallway straight into her husband, my son, who had been following her. He started shouting and then he attacked her, and then he attacked me."
Wang Jai allegedly told his cheating wife: "I'm out there working my ass off to earn money, half-dead with fatigue, and all the while you two are messing around," the Daily Mail reported.
No word on if there's any plan for counseling -- or a second date.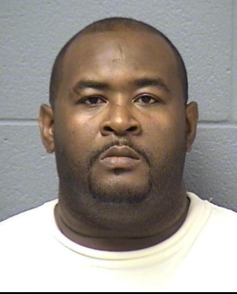 Marriages That End In Murder