Put yourself in your manager's shoes. What do you think your company's leaders want in the next generation of leaders at your company?
Rule followers? Status quo maintainers? Time-sheet punchers? Nope.
Today's most innovative companies want to promote people that are initiators, collaborators, and trusted by their peers. They need people who are capable of leading in increasingly competitive and ambiguous environments, and who can solve complex-problems along the way.
If you think that describes you, you need to prove it before you get promoted. The Daily Muse has a great article showing "7 Reasons Why You Aren't Getting Promoted" (even if you're doing great in your current role).
In fact, some companies informally require people to operate at a level up for up to a year before being promoted to that position. Amy Gallo, editor at Harvard Business Review, encourages people to "Act Like a Leader Before You Are One".
However, if you're like most people, you might be struggling to find enough leadership development experiences in your current role to develop the skills necessary to excel at a higher level -- provided you are only looking within your company for these opportunities. In our research, we see that while managers value your on-the-job experience the most, they also look at off-the-job experiences, too.
In other words, things you engage in outside of your job can help you get promoted, and it doesn't have to be a Master's Degree. Once of the most underrated opportunities to develop more relevant experience is through skills-based volunteering and giving activities.
Here are three ways to engage in giving activities beyond your day-to-day job that will give you the necessary experience to get that promotion--and make the world a better place in the process.
1. Initiate Giving Activities for Your Team
You don't need a title to be a leader. If your actual work priorities don't give you the opportunity to lead a project, create a project with a social impact. You can start a fundraising campaign to support a cause your team cares about, organize days of service, and/or partner with a local charity or startup that could benefit from your team's expertise.
In the process, you'll build trust and respect amongst more team members. In addition, it will help you show that you're able to take initiative and deliver results.
How to start:
Ask your team members where they volunteer and/or donate. If it's a bigger group, send out a survey.
Ask your manager for permission to organize a giving and/or volunteering activity as part of an existing initiative (like a holiday party, leadership retreat, marketing program, product release, etc.).
Choose a cause that excites your team members, reach out to local organizations that work in that area, and come up with options related to donation campaigns and days-of-service.
Develop a couple proposals and present them to your manager. It could be as simple as a fundraising goal to benefit a local charity, starting a new "day of service", and/or organizing after-work / weekend volunteer gatherings.
Use local connections as well as tools like BrightFund, Effective Altruism, Global Giving, and/or Charity Navigator to setup an ethical and sustainable giving program.
Amplify the impact of your work (and your reputation) by sending out quarterly updates of how your work is doing good. Work with other organizations across your company to include mentions of your team's work in citizenship programs, marketing newsletters, and social media.
2. Volunteer Locally as a Board Member and/or Coach
Effective leaders are good at helping develop their team members. By building experience in a role where you provide more strategic support around business priorities and also help develop the skills of others, you can show that you have the capacity to partake in higher-level decision making and can help people develop their skills to deliver work.
How to start: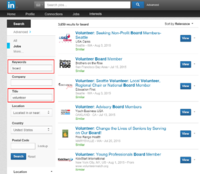 Talk to your friends and colleagues to see if they know of local organizations looking for coaches, mentors, and/or board members.
Use a tool like LinkedIn's volunteer search to find local volunteer projects.
Find multiple opportunities, and ask your manager for a coaching conversation.
Work with your manager to talk about some of your strengths and development areas, and discuss how you can further develop those while volunteering.
Pick a project that you are passionate about, needs your skills, and provides opportunities to develop your coaching skills in the process (it's ok to be a little selfish in your service!).
Start volunteering, and share updates with your manager about the work you're doing and skills you're developing. Specifically, use your manager as a coach for challenges you face while volunteering so he/she has more insight into the real work you're doing.
3. Find a Skills-based Volunteering Project that Helps You Develop Your Skills
While a Master's program, certificate program, or continuing education can help you learn new information, you have to put that theory into practice to truly retain what you learn. Skills-based volunteering experiences, especially in resource constrained environments like startups or nonprofits overseas, allows you to fully immerse in an experience where you can practice and build your skills. Beyond skills, they can also expose you to new industries, innovative ideas, and cultural learning which can help you develop into a more innovative and inclusive leader.
How to start:
Decide on a vacation, work-week, or longer-term sabbatical that you can commit to an experience like this.
Find a short-term skills-based volunteering project with organizations that focus on skills-based projects and take an ethical approach to getting you matched like Kiva Fellows, Experteering with MovingWorlds, or Service-learning through Global Brigades.
Similar to volunteering on a local Board or as a coach, work with your manager to establish your learning goals and new skills you have to learn to be successful. Perhaps you can even convince your company to sponsor your trip or pilot an ICV Program.
Go Experteering and keep a journal of the things you learn.
Return and schedule time with your manager to reflect on the experience.
Create a presentation of the things you learn while Experteering and share with your team and company. Beyond sharing what you did, share new insights and that can benefit your team and company that you picked up while overseas.
Companies report that they lack enough quality leaders, however, they struggle to find enough growth opportunities for their high potential employees. By taking initiative and using service as your avenue to grow - being intentional to engage your team and manager as part of the process - you'll show that not only do you have the drive, but that you'll also have necessary skills to be an effective manager once you get your hard-earned promotion!
Related
Popular in the Community