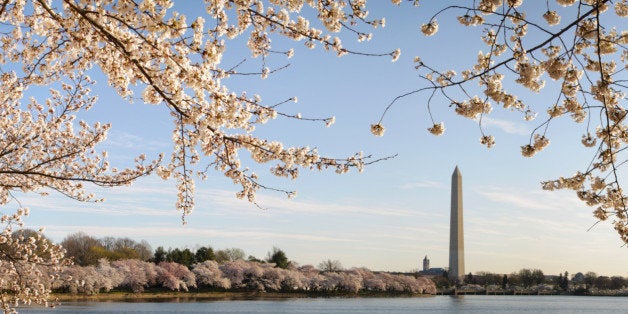 When you think of Washington, what kind of food comes to mind? Crab cakes? Hot dogs? Chili?

If you said, "none of the above," you know our dilemma. You're in the nation's capital and you want an authentic dining experience. But what is Washingtonian cuisine?

Truth is, America's capital, like our country, is a melting pot of culinary cultures. And it's amazing to see how Washington's chefs from the world over have fused the best flavors of their native countries with a very American flair.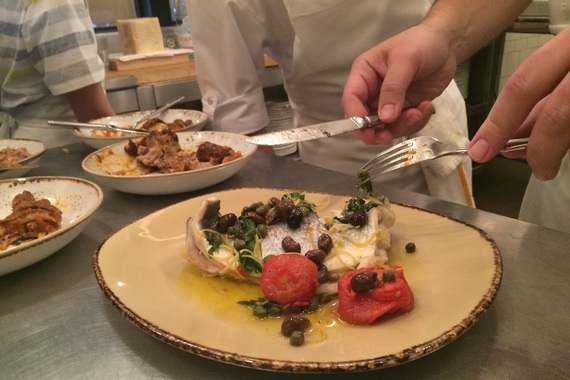 How about Italian? You can't get more authentic than Chef Trabocchi's Casa Luca. Chef Trabocchi owns three restaurants in town, but this one's his most family-friendly establishment. On a recent Saturday morning, Chef Trabocchi and his son, Luca, 12, showed us how he makes a family favorite: Sunday sauce with gnocchi di patate, potato pasta.
The recipe looks simple on paper, but our kids soon realized that the sauces are seasoned by instinct. That takes some "mad skills" as my daughter likes to say. The kids watched and learned.
Casa Luca is hidden in a glass office building just a few blocks from the convention center. It's a little surprise when you come inside to find a welcoming oasis of Italian comfort.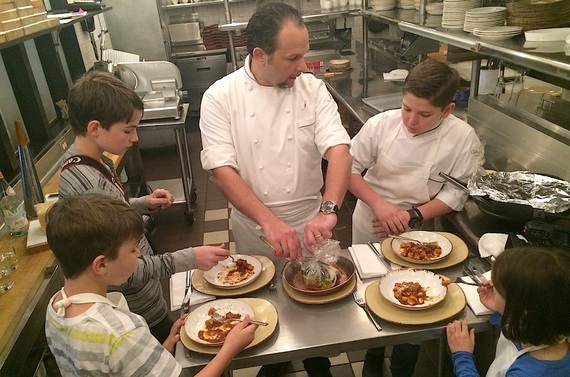 If your tastes run for something a little spicier, with a little cilantro, jalapeno and pico de gallo, swing by District Taco on F Street. This spot is a long-time favorite for both kids and adults as a quick lunch stop because of its proximity to the National Mall, the Press Club, and our favorite museums.
District Taco is fusion of favorite Mexican staples, like nachos, burritos and tacos, with an American flair. This plays out in the ridiculous list of optional ingredients. In addition to five types of proteins (vegetarian style is available) and four heats of salsa, you can choose from a wide assortment of toppings, like lime rice, pinto or black beans, cilantro, bacon, chorizo, guacamole as well as the traditional lettuce, onion and cheese.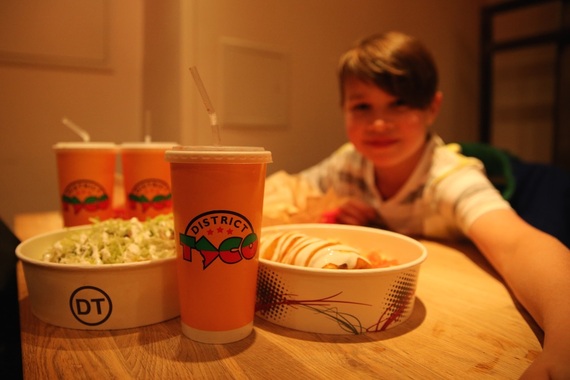 Fortunately, you'll work off all those calories hiking around the Smithsonian or visiting D.C.'s famous monuments and historic buildings.
Another favorite restaurant, only steps away from the White House, is Ici Urban Bistro at the Sofitel, D.C. French cuisine is a great fit for the capital. After all, the city was designed by a Parisian named Pierre Charles L'Enfant.
How appropriate that restaurant's name translates to "here." Executive Chef, Franck Loquet uses that as a challenge to explore what a French restaurant in the heart of Washington should serve.
The Sofitel is undergoing a massive make-over that started when executives asked: What's authentic to Washington?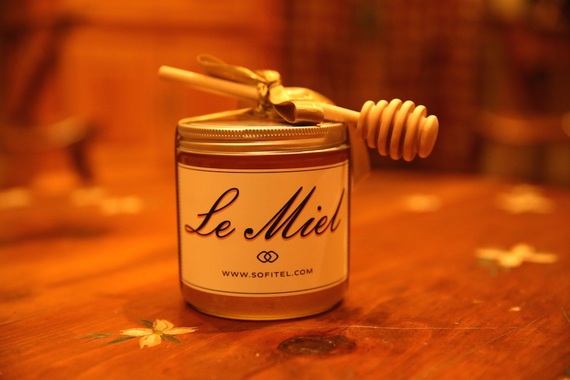 Beekeeping is a tradition of nations far and wide, but did you know the hotel maintains beehives on its rooftop? What could be more authentic than honey produced by Washington-based bees from flowers grown in our nation's capital city?
What a sweet way to end our culinary adventure of the capital.