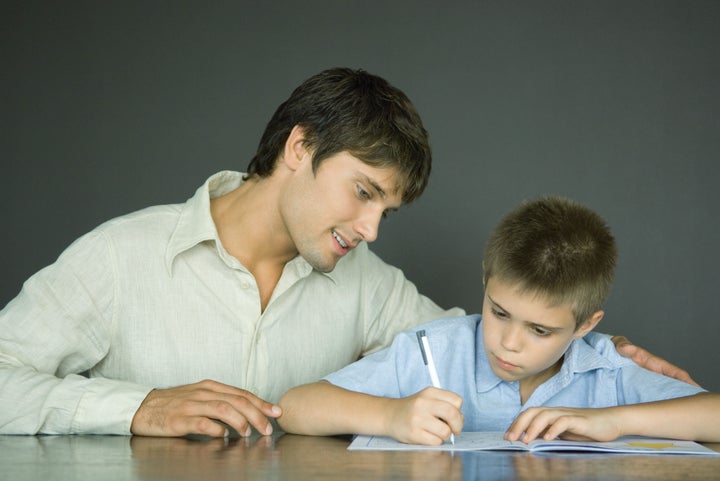 If you are going through divorce, there are many ways you can help your child custody case. Being involved with your children's education is one of the more heavily weighted factors.
A recent article on DadsDivorce.com outlined the profound impact testimony from teachers can have on a judge's determination of child custody and parenting time.
Teachers are often called into court to testify regarding parental involvement in the children's lives, particularly the educational aspect. The best thing you can do for yourself and your child is to ensure that you are not cut out of your child's education.
When parents have separated, it often becomes the case that only one parent is contacted by the school to arrange parent-teacher conferences and participate in class activities.
More often than not, it is the mother who has the time to volunteer at school to help out. It's Mom who usually is the one the school calls, who handles carpool, who drops off the snacks.
Attend parent-teacher conferences. Even if there is not a parent-teacher conference scheduled, make sure your kids' teachers see you picking them up from school and pop in to talk to teachers from time to time.
If every couple months you had lunch with your child or took a vacation day to go on a field trip, your participation in the education process as a father will stick out more in the teacher's mind.
Continue to be involved in your child's education by providing the teacher with your contact information and asking to be informed about volunteer opportunities with the school and your child's progress on academic subjects.
One big obstacle many temporary non-custodial parents and their children face is completing homework during midweek parenting time. Working on homework with your child is of paramount importance, even if you are one of the many fathers relegated to seeing your kids just one school night a week.
It can be difficult to take the time to do homework instead of playing together during those overnight visits, but it is imperative that you help your kids with their homework. Many schools now have homework books that list assignments, so sign those books or initial their homework every time you do homework together.
In one case we handled at my law firm, Cordell & Cordell, the deciding factor in a custody contest was the homework book. There were dozens of homework assignments, and the mom had signed for only three. The dad had signed for the rest.
While all of these potential actions are done for the simple benefit of your child and furthering his or her education, it also provides the judge an opportunity to see that your parenting time is nothing but beneficial. This proves you are actively seeking to be involved in your child's education and are following up with teachers to ensure that you are doing everything in your power to better your child through learning.
Being involved in your child's education is an excellent way to spend additional bonding time and demonstrate a willingness to be involved with your child's growth.
It also may just make the difference in your custody case.

Joseph Cordell is the Principal Partner of Cordell & Cordell, a nationwide domestic litigation firm focused on men's family law matters. Cordell & Cordell also provides a website dedicated to informing men on the divorce process and the challenges they face. Visit http://www.dadsdivorce.com for more information.
Popular in the Community