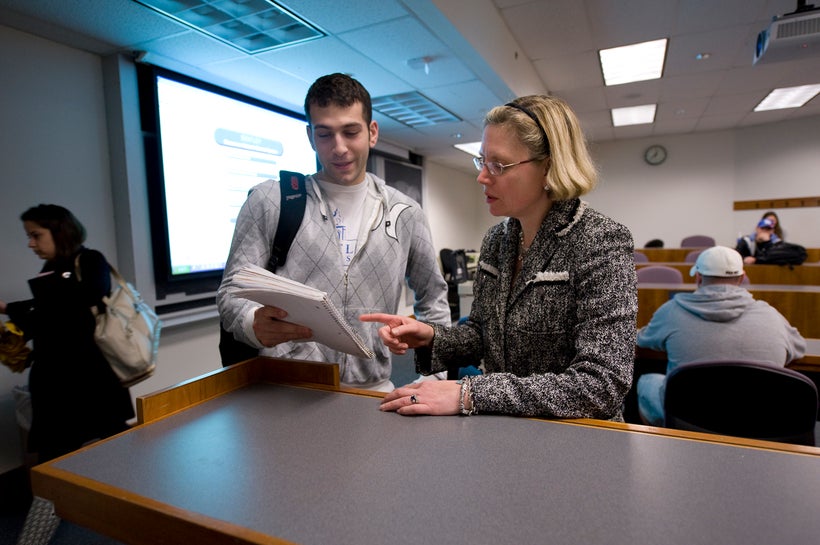 Bentley University President Gloria Cordes Larson has learned during a diverse career in law, government, business and higher education that real change happens when people shake up the status quo. This is the third in a series of articles excerpted from her new book, PreparedU: How Innovative Colleges Drive Student Success.
OK, so your child is thinking about college. How can you help them find a school that will teach them how to earn their entry into the professional world, pursue their passions and build a career, and ultimately make a difference in the world?
While preparing for a successful, rewarding career is crucial, I don't think schools should present students with a fully baked plan for life after graduation. After all, telling someone what they have to do after college will rarely work. (This is something parents know all too well.) A better approach is to encourage them to picture their life more like a narrative that opens their eyes to unexpected opportunities.
The best way to guide your student in their search for the best college experience for them—and potentially one of the biggest investments of their life—is to do some homework and listen to what college graduates are saying. Purdue University and the Gallup polling company, for example, surveyed graduates of various universities about whether their education led them to an engaging job and a sense of well-being. (The survey looked at "well-being" in five ways: career/purpose, social, financial, community and physical).
The survey findings demonstrate the type of college experiences that go a long way to determining a student's success and happiness after graduation.
Relationships with professors and mentors matter. Once a student lands a job after graduation, being more emotionally attached and committed to work will produce better job performance. But how can college prepare you to be engaged at work? According to Gallup-Purdue, "If an employed graduate had a professor who cared about them as a person, one who made them excited about learning, and had a mentor who encouraged them to pursue their dreams, the graduate's odds of being engaged at work more than doubled." That's an important finding about how the right college experience can prepare you for an engaged, successful career. (Unfortunately, only 14 percent of graduates have had all three of those.)
Support while in college leads to post-graduation success. According to Gallup-Purdue, graduates who felt "supported" during college because they believed their professors cared about them, they had professors who made them excited about learning, or if they had a mentor – those graduates were nearly three times as likely to thrive post-graduation than those who hadn't felt supported in college. That's a significant difference in the post-graduation success of our students – and one we should pay close attention to.
Internships, jobs and long-term projects while in college prepare you for life after it. Overall, only 29 percent of college graduates "strongly agree" that college prepared them well for life outside of college, according to Gallup-Purdue. But the report found that these specific experiences while in college boosted their engagement in their jobs after graduation: internships or jobs where they were able to apply what they were learning in the classroom; involvement in extracurricular activities and organizations; and working on a project that took a semester or more to complete.
Employed graduates are more likely to be engaged in the workplace if they had any of these three experiences, Gallup-Purdue found. If they took part in all three, 59 percent of graduates felt engaged in their work after college, compared with 30 percent of those who did not have any of these experiences while in college.
My advice: Recognize that it does not matter where your child goes to college as much as how they go to college. As you embark on the college search, hold schools accountable and ask whether they will prepare your child through experiences like these that will lead after graduation not just to a job but to an engaging, rewarding career.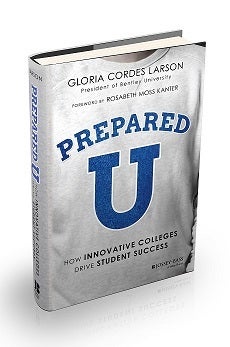 Calling all HuffPost superfans!
Sign up for membership to become a founding member and help shape HuffPost's next chapter
This post was published on the now-closed HuffPost Contributor platform. Contributors control their own work and posted freely to our site. If you need to flag this entry as abusive,
send us an email
.