According to Josh Bersin, founder of Bersin by Deloitte, one of the biggest concerns of all employees is that they will become obsolete in their careers.
If you're looking for ways to be more secure or earn more in your current occupation, or start a new career, learning a new skill may be the answer.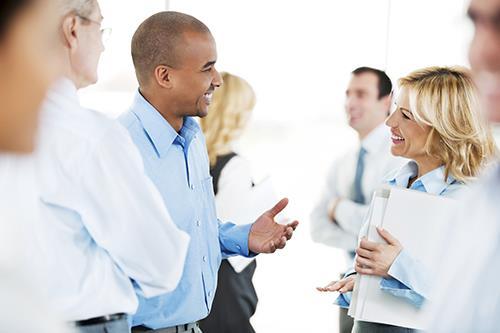 Learn a new language
Knowing a second language is becoming one of the most important qualifications that prospective employers look for when hiring new job candidates. Spanish is the most highly recommended language to learn, as there are currently more than 37 million Spanish speakers living within the U.S. However, depending upon your field or industry, the language that is most advantageous for you to learn may vary. Which brings us to another 'universal' digital language.
Enroll in an SQL Online training course
SQL, which stands for Standard Query Language, and is the language that computers use to store and retrieve data. Knowing SQL is an important skill for those in the marketing, design, coding and development worlds, and may be a prerequisite to being hired in many fields. One of the easiest ways to learn SQL is to enroll in an
, for example. The majority of industries will probably require employee SQL knowledge in the next 10 to 20 years.
Brush up your marketing knowledge
If you're not already familiar with a wide array of business and marketing terms and skills, now's the time to learn. Most
an employee who has at least a basic knowledge of both, and prefer job candidates who have completed an applicable Massive Open Online Course. Information about marketing and business basics can also be learned in a variety of different books and publications, and by taking a course from a community college or local university.
Study Java
Java allows you to create computer programs, learn more about computer programming languages, create web applications and more. And if you want a job in coding, technology or anything else related to computer applications, knowing Java is a must. You can learn Java by enrolling in a course, hiring an expert for training or reading a book.
Familiarize yourself on the new software or apps
According to an article about the 10 skills that will get you hired, published by Forbes Magazine, knowledge of computers and electronics, including computer hardware, is a must for eight of 10 of the most in-demand jobs. Knowledge of applications and programming are very essential especially if you're looking to work for a
.
Take classes on negotiations
Knowing how to negotiate may make all the difference in whether or not you get hired, and if you do, how much you're paid and what your benefits are. You can learn key negotiation skills by reading, taking classes and practicing your negotiating acumen.
Learn how to incorporate data. Be a data scientist.
A data scientist is a person who explores and analyzes data from a variety of sources, and then makes recommendations on how that data can be applied to a workplace problem. Being a data scientist requires an extremely inquisitive and analytical personality, and is one of the most desired traits looked for by employers. In fact, data scientists are in high demand--by 2018, the U.S. may face a shortage of between 140,000 and 190,000 people with analytic skills.
Improve your problem solving and critical thinking
Perhaps the most desirable traits that employers look for when making a decision to hire a person or give them a raise or promotion is the ability to think critically and problem solve. While these skills are rare, they can be learned. Some active strategies to promote critical thinking include training yourself to pay attention to important details, asking questions, enquiring about the source of statements or data, confronting one's own biases, thinking outside the box and constantly practicing your thinking skills.
REAL LIFE. REAL NEWS. REAL VOICES.
Help us tell more of the stories that matter from voices that too often remain unheard.