"Ideas. Ideas. Ideas. Constantly come up with ideas. Write them down. Dry spells happen. When I don't feel creative or inspired I make myself write down ideas – random crazy ideas. Even now I go back through my idea lists and get inspiration. Something that seemed crazy a little while ago isn't so crazy now."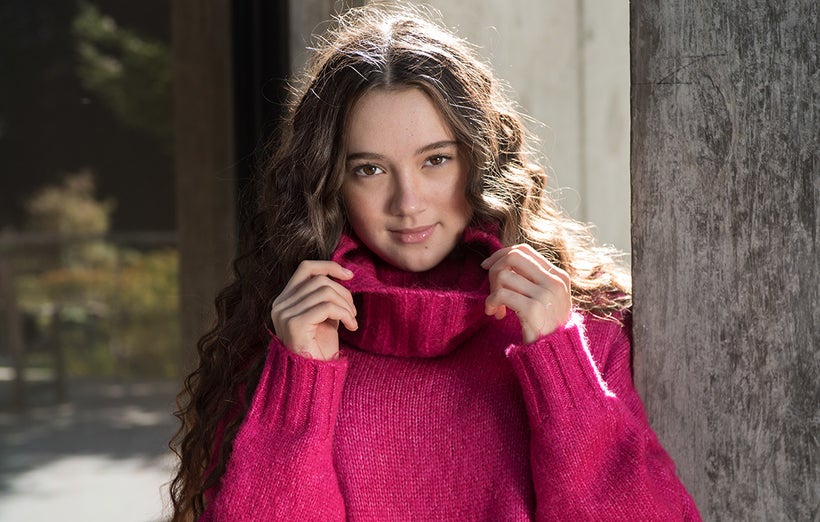 I had the pleasure of interviewing Fiona Frills, a bubbly, 14-year-old beauty and lifestyle influencer turned entrepreneur with over 800K followers. This year, Fiona is launching her own beauty brand, Frilliance, a makeup line made specifically for teen-prone skin.
Thank you so much for doing this with us! What is your "backstory"?
I actually had an unconventional path to becoming a YouTuber. I never set out to be a social influencer, but fell into it by just doing the things I love. Makeup has always mesmerized me. As a preschooler, every time I saw my aunt I would dig through her purse looking for her makeup bag. I would put on all her makeup, every lipstick and lip gloss in her bag. I was obsessed with lip gloss (and I still am!). At the time I didn't even know what makeup was, it was just fun art for my face.
Since I had trouble reading, I turned to watching YouTube videos for everything, which led to learning more about makeup. My obsession with makeup grew and it became another form of art for me – my face was a blank canvas. I started to film my own DIY lip balm projects using the webcam on my MacBook and when I was 10 years old, my mom asked if I wanted to start a YouTube channel as part of my homeschooling. Obviously I said YES!! I'm 14 now and I run my own channel – filming, editing, uploading all my own videos.
Can you share the funniest or most interesting story that happened to you in the course of your career?
About the time I started my YouTube channel, I also started acting. Disney sent me to Walt Disney World to shoot a BTS (Behind the Scenes) with Tiny Hamster show. I stayed in the same hotel room that Selena Gomez stayed in a few nights before! A few of the scenes were filmed at night or early morning when the park was closed – that was really cool to see. When we were shooting ride scenes, we didn't have to stand in the long lines. I was treated like a princess, really a DREAM COME TRUE for an 11 year-old!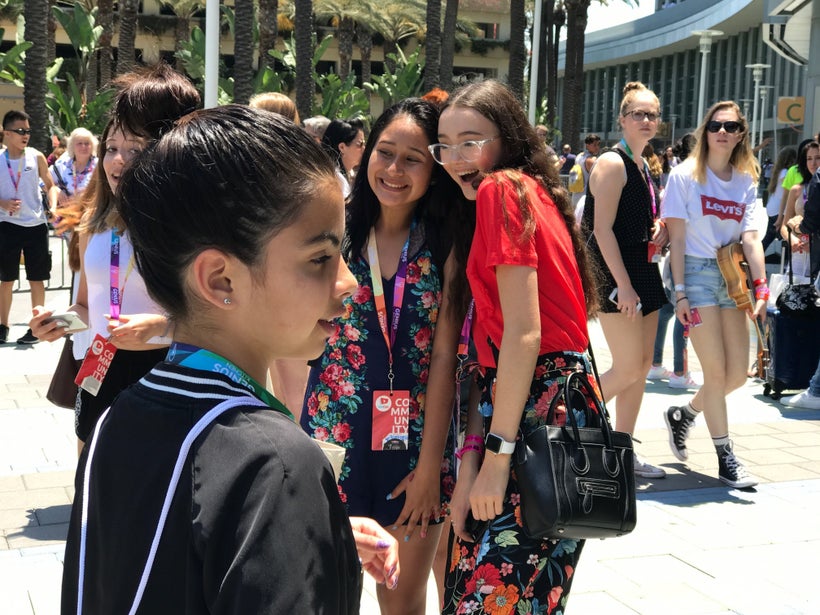 How have you used your success to bring goodness to the world?
On my YouTube channel Fiona Frills, I try to be an inspiration and role model for teen girls like me. Being happy, confident, and showing that they can do anything they set their mind too. One of my favorite quotes is, "If you are always trying to be normal you will never know how amazing you can be" by Maya Angelou. I also love animals and I dedicate most of my winters to fostering kittens. I'm vegan and against animal cruelty. I show my vegan life through my daily vlogs to inspire others to do the same, I hope.
Which person or which company do you most admire and why?
Selena Gomez! I like that she is authentic and real. She has talked about her own health issues openly, even her anxiety and depression. She adores and respects her fans. She loves animals and donates to charity a lot. Oh and don't even get me started on her style – love, LOVE her style!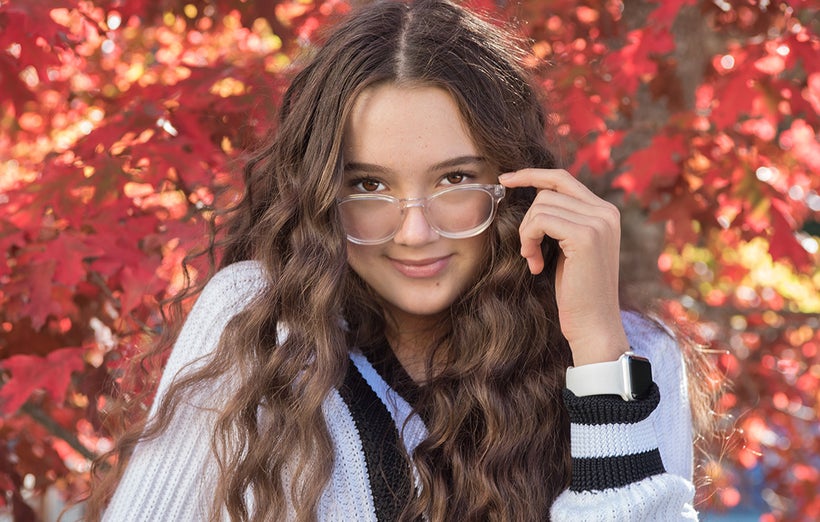 So what are the most exciting projects you are working on now?
I love all things makeup and am obsessed with trying new products; so naturally, I wanted to create my own makeup line. I also know what it's like to have teen skin. I started breaking out with pimples and decided to research makeup ingredients to see if that was the problem. I found that so many products use ingredients that can cause acne, pimples – or make it worse! No teen wants that! The light bulb went off for me. I formulated from scratch my makeup line for what I call "teen-prone" skin – a kinder way to say acne or pimple-prone skin. The line is called Frilliance – Naturally Happy, Beautifully Bright, Teen-Prone Skin. I will be launching Frilliance on Cyber Monday (Nov 27) .
What are your "5 things I wish someone told me when I first started" and why. (Please share a story or example for each.)
1) Be yourself. Don't do what everyone else is doing exactly. Do a re-mix of the idea. I'm not sure anything is original anymore but you can add your own unique twist. Don't be afraid to show who you really are. I used to think I had to do videos like everyone else but when I did that I didn't get great views. When I started to add my own twist and goofy personality, my channel started to take off.
2) Don't give up. Everything takes time and longer than I always want! When you think of giving up on YouTube or any social media, think of the reason you held on for so long. When I started my YouTube channel, it seemed like I wasn't getting any subscribers, or very few. It seemed like it wasn't worth making videos. I thought I should just stop. Then I had a few videos that went viral and everything took off from there. If I stopped, I wouldn't be where I am and having so much fun doing it.
3) There will always be haters. Don't let haters get to you. I started YouTube at age 10 and I would do makeup tutorials and makeup looks. Because I was young, I'd get a lot of hate on using makeup at my age or that my looks weren't good. At first, it hurt. Then I learned to ignore haters and just keep moving forward with what I love.
4) Ideas. Ideas. Ideas. Constantly come up with ideas. Write them down. Dry spells happen. When I don't feel creative or inspired I make myself write down ideas – random crazy ideas. Even now I go back through my idea lists and get inspiration. Something that seemed crazy a little while ago isn't so crazy now. I like trying out new anything. My channel initially was about makeup and beauty but now I've expanded and try fun and crazy products that aren't always around makeup.
5) Be authentic. Doing sponsorships are enticing because of the money they offer. Don't do a sponsorship unless you really love the product. Be authentic and real for your followers. You lose credibility and it shows when you don't really love a product. I have done very few sponsorships. I realized after the first few that I just didn't like the product and I had to say that I did. I don't want to do that again. My followers are worth much more than what a sponsorship can give me.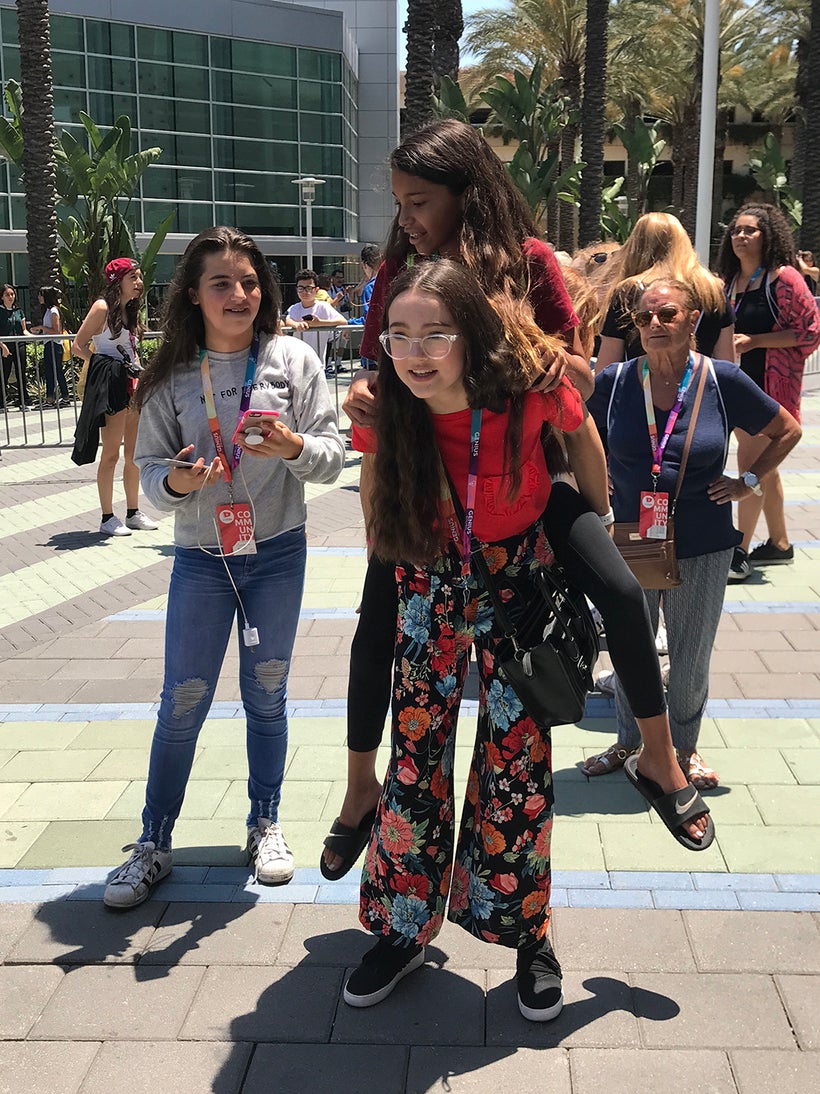 I have been blessed with the opportunity to interview and be in touch with some of the biggest names in Business, VC funding, Sports, and Entertainment. Is there a person in the world, or in the US whom you would love to have a private breakfast or lunch with, and why? He or she might see this, or I might be able to introduce you.
Kris Jenner. I know I might get hate on this, but the social media empire the Kardashian/Jenner family has created is impressive. I'd love to pick her brain on that. Then all the different businesses her daughters have created, I would like to brainstorm with her on that too.
REAL LIFE. REAL NEWS. REAL VOICES.
Help us tell more of the stories that matter from voices that too often remain unheard.
This post was published on the now-closed HuffPost Contributor platform. Contributors control their own work and posted freely to our site. If you need to flag this entry as abusive,
send us an email
.