Kat Leon, the Los Angeles-based lead singer and lyricist of Holy Wars, a promising new group of dark and deep thinkers, has an intriguing story to tell, which she graciously shared during an interview in early October ahead of the debut of their moving six-song EP Mother Father.
Still recovering from the loss of her parents less than six months apart in 2015, Leon has emerged from a prolonged period of mourning and premiered the EP exclusively at HuffPost on Oct. 31 for three days before the Nov. 3 release. (Pre-order it here on iTunes.)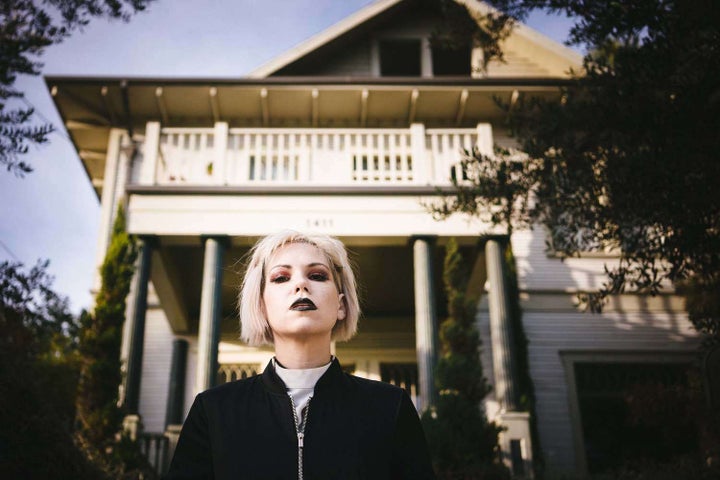 The details of her parents' death and the aftermath were covered in the first of two articles in this space on Tuesday, which would have been the 70th birthday of Leon's father David Pawlak.
Leon, whose name growing up was Katherine Pawlak, has much more to tell about her family, her life and her musical rebirth through Holy Wars and Mother Father, the album she dedicated to her parents. Readers who have experienced loss will learn much from Leon's experience. So, too, will new Holy Wars fans and longtime followers of Sad Robot, her previous indie rock group with boyfriend-multi-instrumentalist Nick Perez.
For those prepared to join the Holy Wars crusade, Leon will lead the way. And for anyone who didn't catch the exclusive album stream Tuesday, it's available today at the end of this article.
10 FASCINATING FACTS ABOUT KAT LEON'S PAST, PRESENT AND FUTURE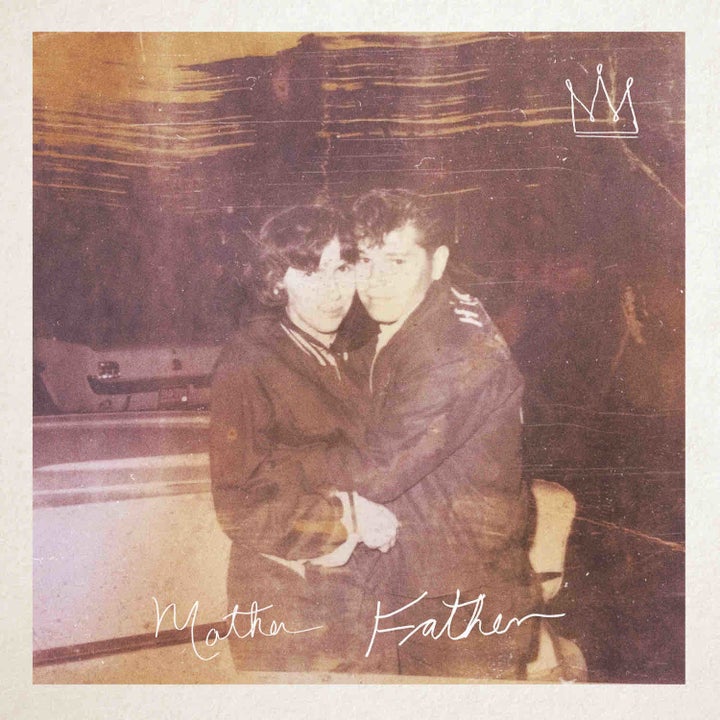 1. Who's that on the album cover?
The cover of Mother Father is a photo of Kat's parents — Sharon and David Pawlak — when they were teenagers, several years before they were married (both at the age of 21).
"My mom, she's had many lives," Leon said. "She wanted to be a nun and then met my dad, who was like a rock 'n' roller. So that (religious experience) did not happen. My parents were completely opposite. My mom was like Olive Oyl, very tall, a stringbean when she was a kid. My dad was like Danny Zuko (from Grease)."
Leon, who found the photo after the deaths of her parents, believes they were attending an auto racing event when the picture was taken because race car drivers were on her mother's side of the family.
During a tribute show, Leon wore the same jacket (inscribed with the name Sharon) her mother modeled for this photo more than 50 years ago.
2. What did Kat do in her previous lives?
Growing up in Connecticut, Katherine Pawlak wrote poetry in middle school and played classical piano but had her sights set on performing either in Broadway plays or Hollywood films, and received additional training at ACES Educational Center for the Arts in New Haven. With instructors from nearby Yale, she said it was a great learning experience that she compared to the school in New York City made famous by the film with the "Fame" name.
In her early 20s in Los Angeles, Leon got some roles for movies (Perkins 14, Dishonored, The Rhapsody), contributed her voice to cartoons and video games, then played Emma in the popular Lonelygirl15 web series.
"That was like the first experience of internet trolls," Leon said. "… Now it's so obvious. You know, YouTube comments are terrible. Like if they can say something mean, they will. But then, it was so new.
"I remember one of my cast members, who is still a really good friend of mine today, I was showing him some songs I started writing on my own because I wanted to teach myself to write an actual song. And he was like, 'Man, this makes you so happy.' And he's like, 'Don't get me wrong, you're a great actor but you hate it.' I was like, 'I do hate it. (laughs) I hate everything about it. I hate actors. I hate the auditions. I hate all of it.' "
Having done some off-Broadway plays in Connecticut, though, Leon realized she wanted to continue performing on stage; just not in musical theater.
"Wow, it took somebody to see very obviously what I felt like, for me to admit it to myself," she said. "And I made the full-on crossover. Like (thinking to herself), 'Well, I'm going to go from one struggling career to another. It can't be that hard.' "
3. What affect did Kat Leon's parents have on her career?
David Pawlak, an auto mechanic, and his wife Sharon raised a son and two daughters in Connecticut before moving to California with Katherine after she graduated from high school.
They encouraged her to fulfill her artistic ambitions from the time she saw her first Broadway play at the age of 5, and said to herself, "That's my life."
During the five or six years she was in Sad Robot, Katherine said, "My dad was my biggest fan. My parents, both of them. My dad had a huge shrine to my band in his garage. He was the epitome of the most proud parent."
They attended a number of the concerts and, even when her mom was sick, she would come to shows in a wheelchair with an oxygen tank.
"And if anybody told my parents, 'I love your daughter,' that's it, my dad was like, 'Come to the house. Let's talk about my daughter.' Like that kind of support. But at the same time, I'd be embarrassed. My mom in a wheelchair, that embarrassed me. And so, I so regret that because I don't care whatever condition my mom was in and I don't care if the biggest fucking rock star in the world was in the audience, I'd point her out in a second. I'd be like, 'That's my mom everybody.' So proud, you know."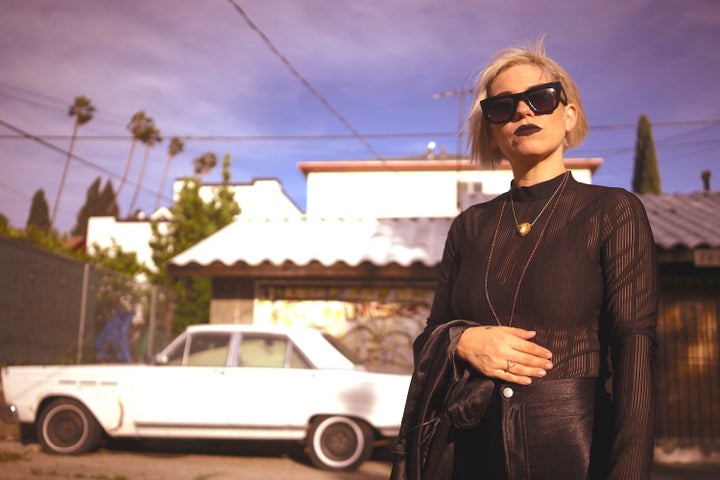 4. What happened to Sad Robot?
After the deaths of her parents, "besides feeling completely dead with grief and struggling to find a reason to want to live myself, I had everything on me to take care of — cremation, selling their house … etc.," Leon said. "I gave up my band and went into a cocoon. This whole time feels like a nightmare still that I'm still trying to heal from."
It didn't help that her lawyer at the time, according to Leon, told her, "Grow the fuck up. This is life. … You're losing your momentum. … You're making the biggest mistake of your life."
That, of course, led to a not-so-amicable split, especially after Leon was told, "If you're gonna hire me again, this is my rate."
That could have been the last straw in an industry known for showing no mercy or compassion. "It was weird," Leon recalled. "I've never had anybody react to me like that. So I do not wish that woman well at all."
Luckily, a hypnotherapist reached out on Facebook, and began sessions with Leon — free of charge — to help ease her pain.
"And that was a really awesome gift because I do believe that was also part of the bridge between then and now," Leon said.
Leon's boyfriend Nick Perez also was encouraging. "This used to make you feel good," he said, inspiring her to write songs again. "It was really like he was just giving me a breadcrumb a day, kind of like Reese's Pieces wth E.T.," Leon recalled.
A song led to a rehearsal. And Leon said, "That was the first time I felt a little bit of life in me again."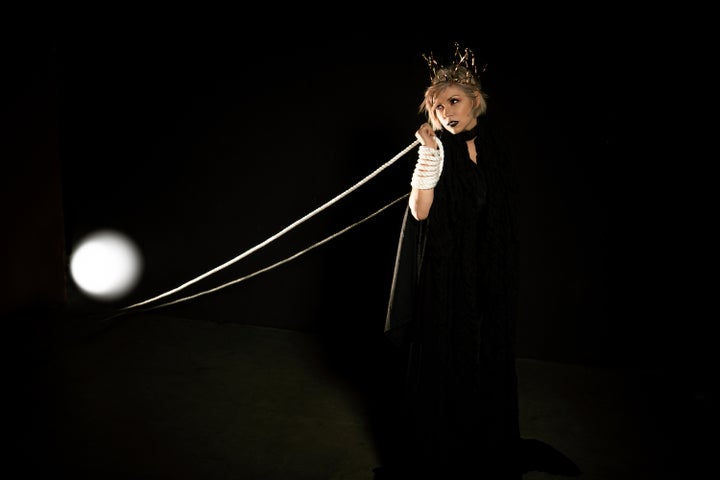 5. Why did Katherine Pawlak become Kat Leon?
Already called Kat, Pawlak started 2017 with a new last name and a new group.
"I was going back and forth a lot on it because the idea of a stage name makes my eyes roll, but the reason for that was what I said — I wanted something outside of myself," Leon offered. "I wanted this artistic expression of the music I'm writing. And I don''t believe it's little Katherine Pawlak from Connecticut. It's this other thing. It's like my Ziggy Stardust, you know."
While David Bowie, who died in January 2016, three months after Leon's mother, was in the back of her mind, so were symbols of lions.
"Everywhere I'd look, I'd see a picture of a lion or I would hear the word lion … to the point where I was like, 'I don't believe in spirit animals but maybe it's my spirit animal.' "
Leon went into a psychic bookshop and said the first card she picked out of a deck of spirit animals was a lion. if that's not spooky enough, she ran into a drunk man she didn't know in a bar six months later. He had a weird message to deliver: "I'm supposed to tell you that you're a lion. … That's a message from your father. Your father is calling you, 'She's a little lion.' "
If the name wasn't already taken, Little Lion would be the band now called Holy Wars.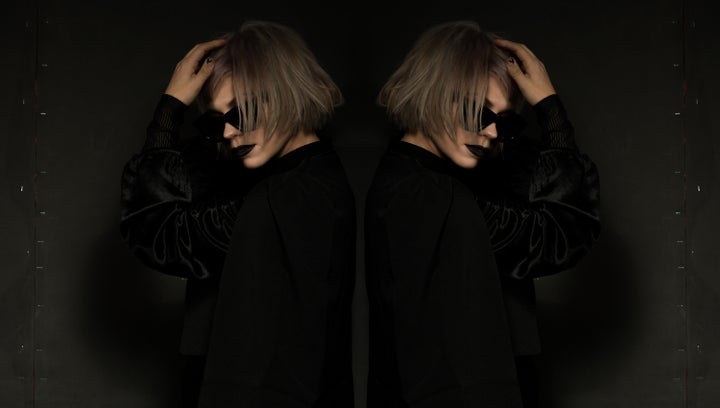 6. When was Holy Wars born?
The band announcement was made in the fall of 2016. Sad Robot played a farewell show, one dedicated to Leon's parents, in a sold-out venue in October and said, "We'll see you in a few months."
"I kind of felt like they were there with me on stage," Leon said of her mom and dad. "That was the big reason I didn't want to do Sad Robot anymore is because my parents weren't there to see it like they used to."
On Feb. 6, 2017, Holy Wars was the first of three groups to perform at the Echoplex, followed by Kolars and headliner Smoke Season, the latter a band they knew from previous projects. Holy Wars' first song was "I Can't Feel a Thing." A reviewer raved about the show, saying Holy Wars gave "an enticing debut performance full of emotion and a lively mystique."
At the time, Leon had written several songs but none of them were recorded. They almost turned down the gig because they weren't sure they were ready. "Thank God, we didn't," she said.
"That first show was the catalyst to everything. The response we got from the audience was infectious. And we just got offered shows after shows after shows. And we never saw like that instant climb from Sad Robot. … When we saw that, we were like, 'Holy shit, we've got to start recording.' "
7. What inspired the name Holy Wars?
At the end of the beautifully touching "Mother Father," Leon solemnly, repetitively makes her point:
There's a holy war in me, there's a holy war in me ...
There was no way Leon was going to return as Sad Robot, Part 2.
"I felt like, if I was to go back in the same skin as Sad Robot, it was a lie," she said. "Because I wasn't that anymore. I didn't feel that way anymore. And honestly, everything prior to 2015 is really fuzzy to me. … But it just feels like I died with my parents. And this new person is just a totally different person now. And in many ways, I wish my parents could see me because I think they'd be proud of how I have grown up in a lot of ways. But I also, I feel a lot of it is my armor, too."
Leon felt like she needed the armor to protect herself in a life-and-death struggle. There were so many questions — usually well-meaning — directed at her: How are you feeling? What does it feel like? Do you need anything?
"After saying this long speech to everybody," Leon offered, "I finally was like, 'Fuck it. It feels like a holy war is in me. Like everyday I either want to kill myself or stay alive. I want to believe in God or I don't. I want to believe my parents exist in the afterlife; the next moment, I don't. I want to be a good person, then I say, Fuck it, I want to be a bad person now. Like everyday is this constant tug of war between light and dark.' "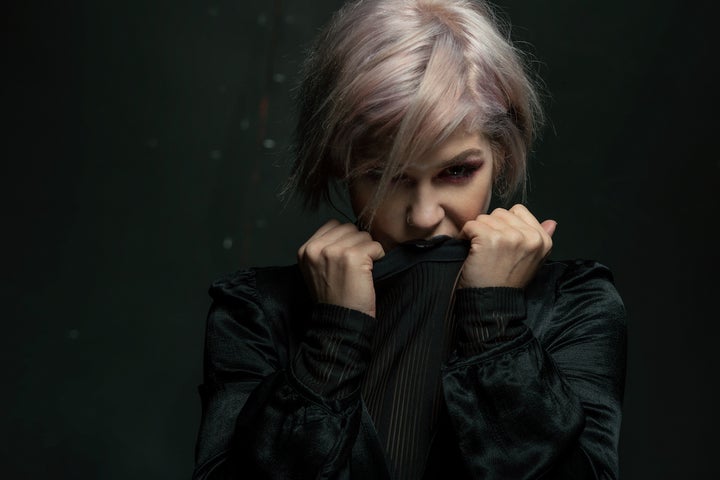 8. Does Kat Leon ever write a happy song?
While life has thrown her a few curves, some things never change for Leon.
"I never in my life have written a happy poem," she disclosed. "The first time I ever wrote, I was in sixth grade. And it was like a heartbreaking (poem) about a boy. Like saying don't-give-your-heart-to-a-boy-who-will-only-break-it kind of a thing. (laughs) So I've never written a happy song in my life. I wish I could."
None of her friends apparently understand this. Or at least the ones who fall into the category "With girlfriends like this …"
She remembers one of them telling her, "I just don't relate to you or your music because I just feel like you're just sad and you want everybody to just feel your pain."
Replying, "Wow, you don't get it or me at all," Leon was further inspired to write "other angry, 'I'll-show-you' music."
Girlfriend, "Cruel World" is probably meant for you.
9. Who else is performing with Holy Wars?
The words are all by Leon and most of the music on the album (bass, keys, guitar and programming) is supplied by Perez, although they do add a bass player for live shows. Greg Garman plays drums on the album and also performs on selected dates with Holy Wars when the Los Angeles-based musician isn't playing in shows or on videos with Selena Gomez, Pentatonix or various other artists. Then Rhythm Luna serves as Garman's replacement.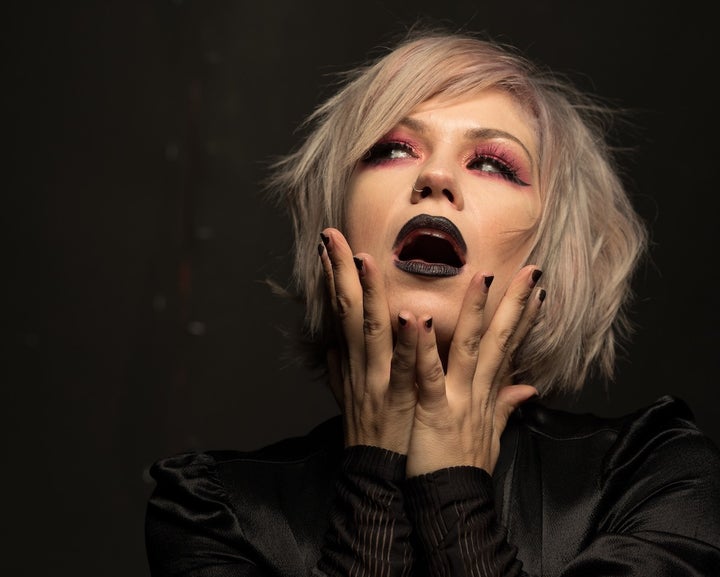 10. What are Holy Wars' plans for the future?
"I always felt in some sense like an outcast," Leon said. "Maybe that's just growing up in the musical theater department at school, you know. (laughs) But I really wanted to have a message for people. So I didn't want the whole album to be just about grief. I really wanted it to be also about the misunderstood and the abandoned. … So then that's why we wrote the song 'Cruel World.' And it has nothing to do with death but just has to do with the world we live in today with social media and bullying, cyberbullying. So there's this other side of us, too, that in the next coming albums, I want to really tap into even more. This album I really wanted to dedicate to my parents but the future albums, I really want to see how I can speak my truth to people that might feel the same way of feeling left out."
Michael Bialas is a journalist and photographer who enjoys writing about entertainment and sports for a number of online publications, including HuffPost and No Depression. Follow him on Twitter: @mjbialas
Popular in the Community