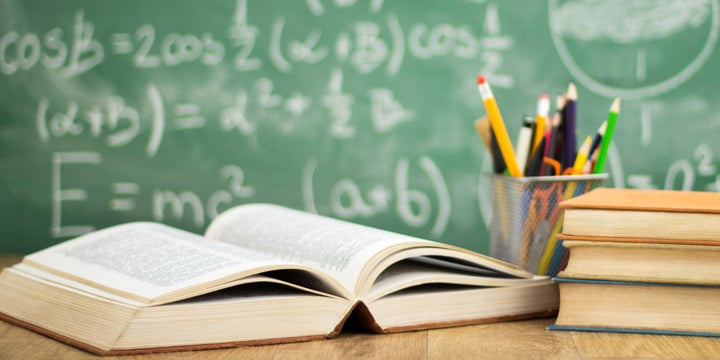 All throughout grade school students are constantly reminded of the importance of going to college. Teachers, coaches, and mentors never miss a moment to emphasize that a solid future in any profession starts with a four-year degree.
Although college offers an array of benefits, it comes at a steep cost. The average total cost of college has risen 10% over the past five years; the average per year cost for an out-of-state public education is no $35,370 and $45,370 at private institutions.
The inflation rate of university educations is rising faster than median family incomes, which means that most prospective college students depend on a combination of scholarships and student loans to foot their education bills.
And student loan debts are on the rise as well; according to Student Loan Hero, the average class of 2016 graduate incurred $37,172 in student loan debt over the course of their secondary education careers. College inflation rates have been a source of debate for years; it's difficult to encourage today's youth to pursue college-level education when many know that they will be saddled with debt for years to come.
Luckily, more companies are stepping to the forefront of this issue. While individual organizations can't challenge the rise in nationwide tuition, they can offer scholarships to help promising young students and athletes pursue their dreams.
Since 1986, Coca Cola has been at the forefront of the corporate scholarships movement. Their
Coca Cola Scholars foundation provides 1400 students with scholarships each year. As an achievement-based program, Coca-Cola seeks students who not only excel in the classroom, but are also deeply involved in their communities.
As more conversations surrounding the dangers of sugar and soft drinks arise, thwarting longtime coca-cola lovers, the beverage company has been seeking new ways to stay relevant among a younger generation.
Many of Coca-Cola's scholars are more than students; they're developing programs that will change the world. Among 2016's batch of recipients is the leader of an anti-bullying campaign aiming to help teens deal with negative self-talk. Also included are the founders of Starts with Soap, were also awarded scholarships. Their organization provides necessary supplies to underfunded schools.
With the support of Coca-Cola, young leaders and changemakers have the opportunity to not only receive an education, but also to continue exploring innovative solutions to better their communities. Coca-Cola's robust initiative tells young people that they are listening to their ideas and ready to support their ventures.
Gen Z is an entrepreneurial generation; they're willing to work outside of the classroom to create projects and businesses on their own. And although they possess pioneering spirits, they still need support from organization to help them bring their innovative solutions to life.
As more facets of life move into the digital sphere, the importance of STEM educations becomes increasingly imperative. From tech organizations to consumer product good companies, today's business leaders know that the future wellbeings of their brands depend on STEM talent.
In addition to the US2020 initiative, corporations, including Microsoft, have launched specific scholarship programs to support more students interested in pursuing STEM education.
Microsoft's scholarship program is open to currently enrolled college students pursuing a four-year degree in computer science, computer engineering, or other STEM-related subjects.
Much media scholarship fodder focuses on athletic scholarships. It's true that the top-recruited football and basketball players often receive full-rides to major four-year institutions, only towards student-athletes. But in reality, only 2% of high school athletes win NCAA sports scholarships.
Athletes who are not awarded full-time scholarships work just as hard to excel on the field and in the classroom, but they often also incur additional expenses to support their athletic endeavors. SidelineSwap, an online marketplace where athletes buy and sell their gear, introduced a scholarship initiative that relieve athletes from some of their sports-related financial burdens.
Their #GearForAYear scholarship program awards athletes, ranging from grade school through college, with $500 worth of gear for their upcoming seasons. SidelineSwap's commitment to supporting student athletes prove that any business, big or small, has the power to connect with and support today's youth.
Gen Z is known for being a practical generation that deeply values educational opportunities. But they are also a digitally-native group with more choice and access to information. They seek to engage with companies that value transparency and community action. If Gen Z-ers sense that corporations are not developing new programs to build up communities, they'll find another brand who is without looking back.
The companies that create ongoing programs that support community initiatives as well as the academic dreams of Gen Z-ers will have a stronger chance of garnering long-term loyalty as this age group assumes more spending power and enters the workforce.
Popular in the Community