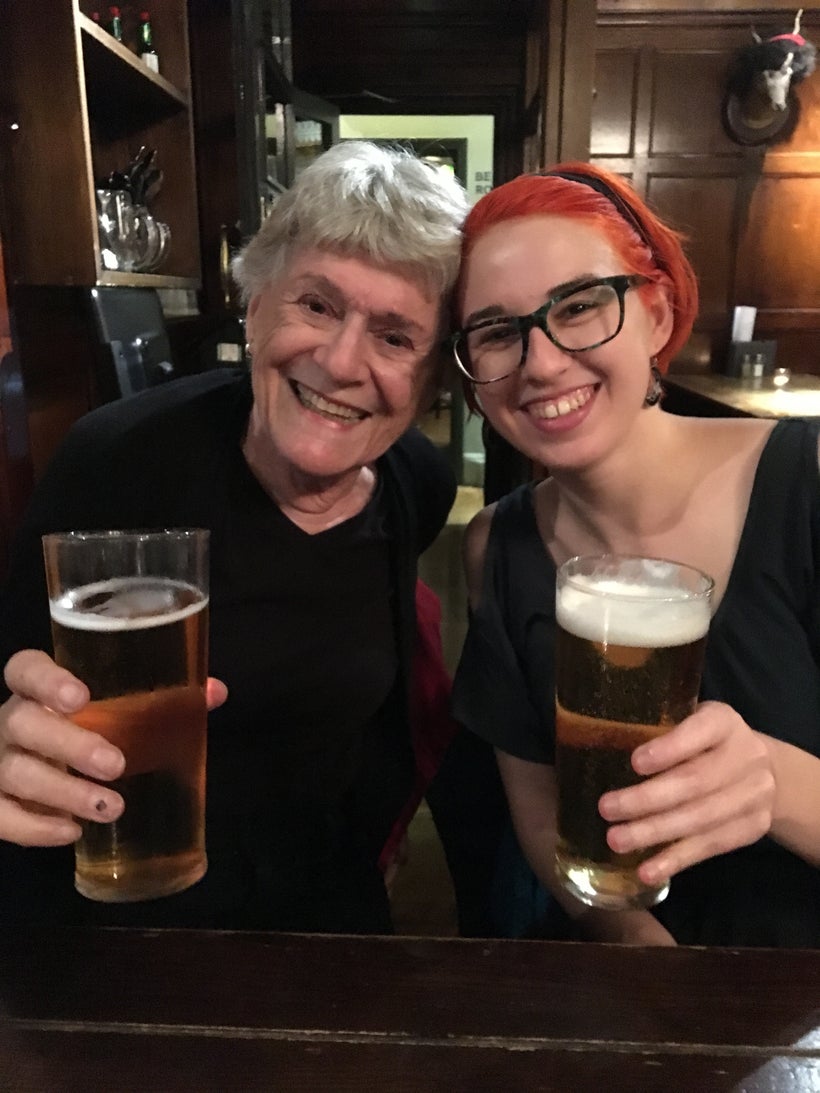 I've always been an avid – and active – traveler. But lately I feel like I'm slowing down. It's not that I lack the stamina to visit three museums a day before boarding a night train to the next culture capital. But the idea of gorging myself on exhibits and performances, collecting experiences the way some travelers do souvenirs, is much less appealing than in the past.
In fact, my best recent travel experience was a ten-day visit to London. We stayed in a rental apartment in a neighborhood that was slightly off the beaten track. Although we had planned a series of day trips, we never left town. Instead, we wandered through residential neighborhoods, visited lesser-known museums, and argued politics at our local pub. We ate curries and drank buckets of tea. We read novels about the Tudors and took a boat ride to see the prime meridian. We went to the theater twice – not six times. We slept late if we felt like it.
By the time we left, we felt like locals. We're planning a similar trip to Lisbon this year.
The desire to slow down – not physically, but in the sense of "be here, now" – is affecting me in other ways, as well. I've developed an interest in gardening, the world's least frenetic hobby. I'm walking more and spending less time on the treadmill (make of this metaphor what you will).
Instead of collecting things, I am letting go. This action has a domino effect: if I need fewer shoes, couch pillows, or whatever I used to stockpile, then I need less money to buy them. Which means I can save more, leading to less time at work, leading to more time traveling or mucking around in the dirt.
It's gotten to the point where I fantasize about throwing things away. I'm starting to think my perfect world will consist of a spare, comfortable, home base accented by experiences like our London trip – relaxed wanderings with ample time to absorb the rhythm of local life.
This may sound like retirement, but like many of us, I can't afford that. And I am lucky enough to love what I do. Still, by cutting expenses (see: letting go) and exploring options to the relentless pace of corporate life, I think I can design a next act that balances creativity and contentment.
If that's slowing down, bring it on.
REAL LIFE. REAL NEWS. REAL VOICES.
Help us tell more of the stories that matter from voices that too often remain unheard.
This post was published on the now-closed HuffPost Contributor platform. Contributors control their own work and posted freely to our site. If you need to flag this entry as abusive,
send us an email
.