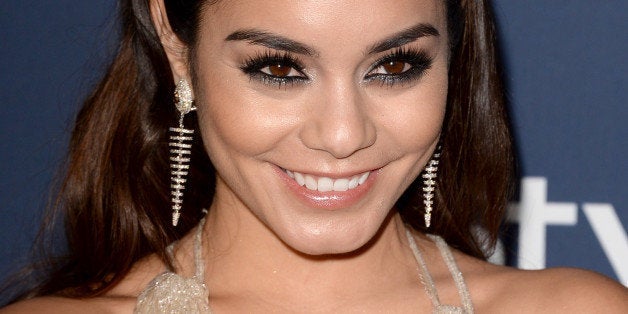 There's nothing quite like Paris in the springtime. The Seine shimmers blue and gold, and artists line its walls with their prints and paintings. Tourists stop to "ooh" and "ah" at portraits of a ballerina who looks similar to "that girl from the Palais Garnier the other evening." Then, they race off to Ladurée for a macaron or Angelina's for chocolat à l'ancienne, all the while waiting for their French fling to fly onto the scene.
The City of Lights has a tender sensibility when the natural world awakens from its winter stupor and everything is alive and living. Energy emanates from each corner of St. Germain-des-Prés, and cozy coffee shops, red and emphatic, welcome the famished for a croque monsieur. It could be today, tomorrow or yesterday, 2015 or 1915. It's Paris, pure and simple, with all of its restlessness and romanticism.
This allure has inspired Broadway's latest affair with France. New York and its grit and grime are not enough anymore; we want amour, something glimmering and hopeful that makes us sigh and laugh even though we don't necessarily believe in it. That's where new musicals Gigi and An American in Paris come into play -- they'll give us that type of love from '50s films: neat and tidy with a bubblegum bow on top.
Unfortunately, they tie things up a little too sweetly for the circumstance, particularly Gigi. Colette's take on feminism had its heyday decades ago and was celebrated with Oscars and Tonys galore. But now, her contented courtesans and merry (unmarried) men seem obsolete and almost offensive when warped by time constraints and a poorly-devised update, especially when they're supposed to represent the height of love.
The story is set at the turn of the 20th century -- bourgeois with the Belle Époque -- and the context must be considered alongside the plot. Courtesans were not so much prostitutes as esteemed socialites, and misogyny ran rampant regardless of class and region. Nevertheless, Gigi reinforces the stereotype of the virgin/whore dichotomy in dangerous ways for 21st-century audiences, especially when adaptor Heidi Thomas claims to have thrown in a feminist spin. Courtesan Liane d'Exelmans is vapid and melodramatic; her antithesis, Gigi, is ingenuous and unassuming. As the image of the "new woman," neither is imbued with even a hint of nuance. Liane craves gifts, Gigi marriage. Their only ambitions surround a boy who's not worth their while.
That's Gaston Lachaille, and unlike in previous versions, he truly is a boy. Portrayed by 25-year-old Corey Cott, this Gaston has none of the panache or maturity of his predecessors. Cott's acting is so poor that sometimes his eyes bulge like a grasshopper and he nears insanity instead of passion. In contrast, Disney Channel star Vanessa Hudgens, who plays Gigi, has a voice to rival any leading lady, but she can't carry the production alone. She will, however, bring in plenty of little girls who want to see Gabriella from High School Musical in the flesh (they'll take away a terrible moral, but who cares if it's selling tickets?). And as for everything else, the ensemble is sloppy, the sets are tired and no one leaves the theater singing unless it's the "Hallelujah Chorus" because they're relieved to be surrounded by fresh air and modernity.
An American in Paris is much better. Yes, it's cheesy, but it goes down like soft brie with jam and crackers. The Gershwin score has that sensuous vitality that only George and Ira could evoke, and it makes you want to find a partner and dance all night.
However, in this case, it's almost more opportune to be a voyeur because Robert Fairchild is just so sexy and dynamic as Jerry. Christopher Wheeldon's choreography is unparalleled: smooth, sensitive. Acts transition with ease as Wheeldon presents his dancers at their best. He's known for making mortals into muses; he was the one who brought Wendy Whelan into her own. Here, he's done the same with Fairchild, who's never looked so good. Given his New York City Ballet background, Fairchild should at least be able to pull off Wheeldon's movement with George Balanchine and Jerome Robbins in mind. But he does much more than pull Jerry off. He's like Mikhail Baryshnikov in Pas de Duke with the kind of charisma that keeps people on the edge of their seats. And then there's his singing. People say that professionals dance because they can't sing. Those people haven't heard Fairchild belting "I Got Rhythm."
Leanne Cope, with her Royal Ballet training, is also stunning as Lise. Her port de bras captures everything that's special about the elusive ballerina. Still, Lise is quiet and as Adam says, needs protecting. Arts patroness Milo Davenport is much fiercer, but of course she ends up snubbed because she's not the ideal manifestation of femininity.
The show is well done. It's fun. It's flirtatious. It's a really good time. But as my friend and I pushed our way through Times Square, we were both a weird mix of jolly and disheartened because beneath Gershwin's catchy tunes was a thinly veiled argument. Women are to be beautiful and breakable. They are to run from conflict, play hard to get, rarely speak and daydream of love while fulfilling their duties.
Isn't that an antiquated concept? And isn't Gigi's purity also pretty passé? Why are these the women we have on Broadway, in Paris?
Don't get me wrong, there's no problem with being a sex worker, or a wife, or a ballerina, or a heiress if you so choose. They're all paths with merit. But what the female protagonists and antagonists in Gigi and An American in Paris lack is agency in their happily ever afters. They are strewn along like petals in the wind: dainty, delicate. And regardless of the quality of the production, that isn't the right message to send.
So here's my question: If Paris is so sublime in the springtime, then why aren't we there now? Where is our love story, the one that's not as soft as brie with jam and crackers? And why are we so nostalgic that we can't embrace the present as a gift? No number of period costumes or expensive sets can mask the fact that I'm not that dainty, delicate girl onstage, and I don't want to be. As kids pile into the orchestra to see their idol, Vanessa Hudgens, I don't want them to get any false ideas about womanhood, either.
Calling all HuffPost superfans!
Sign up for membership to become a founding member and help shape HuffPost's next chapter