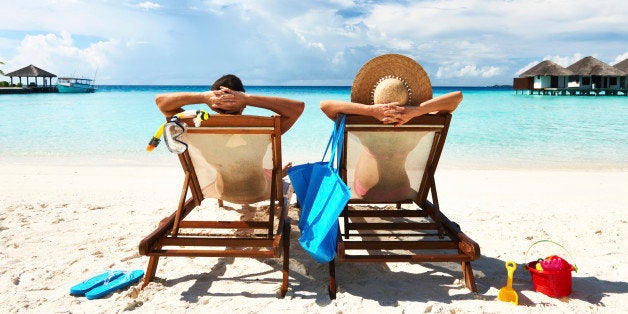 It's no secret: Colleges are becoming increasingly more difficult to get into--and fast. Thus, you should maximize every opportunity to distinguish yourself from the crowd, and your summers are no exception!
If you are currently in high school, your mind is likely flooded with questions and concerns regarding your summer plans and college preparations. If so, this article is just for you.
Colleges are looking for ambitious students, and evaluating how each student spent their summers is an important indicator. Did the student play video games each day or shadow a professional? Hang out at the pool or volunteer in the community? Binge watch TV shows or take a summer college course? The examples are endless, but one fact never changes: Colleges pay close attention to your summer decisions.
To secure your spot at a top college, you must strategically plan out each of your summers leading up to your college applications. And not just any activity will do. You must select a series of activities that are related and complement each other, as colleges seek students with a depth of meaningful experiences and contributions to a single field, rather than a few contributions to many fields. And by doing so, you can become an expert for your grade level and age group.
Sounds intimidating. However, it is actually very easy. There are seemingly endless career and academic fields (and subfields!) to explore, and by selecting a unique path, you can engage in a series of related opportunities to become experienced and knowledgeable in a specialized area. And as you will read below, it can be as easy as becoming deeply engaged in one area of interest.
For example, let's say you are passionate about the environment. You took an AP Environmental Science class, and when you had some free time, you volunteered picking up trash in your community. Those are great experiences, but many students will take this path and stop here. Thus, your college competition will be tough and dense. In contrast, if you spent your summers taking a college-level environmental studies course, participating in pre-college sustainability programs, and shadowing professionals in the field, then you are now a leading contributor (and expert!) to the environmental issues relevant to your community. Now, your competition is much slimmer, and you have a much higher chance getting to the top of the college applicant pool.
Do you need to work this summer and lack extra time? Not a problem! Colleges admire students who work to financially support their personal interests or those of their families. For your summer job, look for opportunities related to your academic and career interests. If none exist, you can ask to take on roles and responsibilities that will give you applicable skills to your future career interests, such as leadership, teamwork, project management, or community research.
Now that you know what to do this summer, where should you begin? Fortunately, there has been a growth of online and in-person summer opportunities, and many are even free. Examples include:
Online College Courses
Pre-College Programs
College Summer Workshops & Institutes
Summer Internships or Work
Volunteer Programs
Research
Academic Competitions
So where does all this fit into your college applications? Beyond your activity lists and resumes, you will likely be writing an essay to each college about why you want to attend that college, what you want to study, and how you will contribute to the campus. If you successfully demonstrate your specialized interests and experiences, then colleges will greatly admire your unique insights and want you to share them throughout their campus--leading to an acceptance letter.
In summary, you should be creative and do more to explore your unique interests this summer! Whether you take a college class or get hands-on experience in the community, you will learn far more than your classmates playing video games or laying by the pool.
For more college advice and insights regarding college admissions, you may visit our blog.
Chase Staub is affiliated with The Ivy Dean, an independent college admissions consulting firm.

Support HuffPost
The Stakes Have Never Been Higher
Related
Popular in the Community