It's the most wonderful time of the year: 'tis the season for gift-giving, to be jolly and generous. It's a reason to celebrate humanity and harmony and most of all to see the world through a child's eyes once again. But the magic of Christmas isn't about Santa Claus and his sleigh full of toys. Every little boy and girl eventually figures out that Santa doesn't really exist and reindeer don't fly but yet, the majesty of the season never disappears. Why? Maybe it's a reminder of the boundless love, hope and happiness that our hearts can truly feel. Maybe it's that special time when we're reminded of believing in the wonderful things that can't be seen or touched: kindness, belief in oneself, in others, in God and the infinite dreams in your heart.
It's undeniable that the Christmas season is much more about heart than head and many of us unfortunately realize that when the credit card bill is delivered in January! But that's just the point. We let go of the thinking, the rational, worry (even if just for a few minutes) and we believe in what our heart is saying. Most of all, we know it's not really about the tangible gift. It's often said that some of the best gifts received don't come in a little blue box but instead they're heartfelt creations that can't be bought. We hear a melody that's playing, we trust what we feel inside and we give that gift with all our heart.
That is the reason why the season is so magical. It's all about heart. It's the one time of the year that our heart often outweighs the thoughts in our heads. So what does that mean for agencies and how can it help improve your new business win rate next year?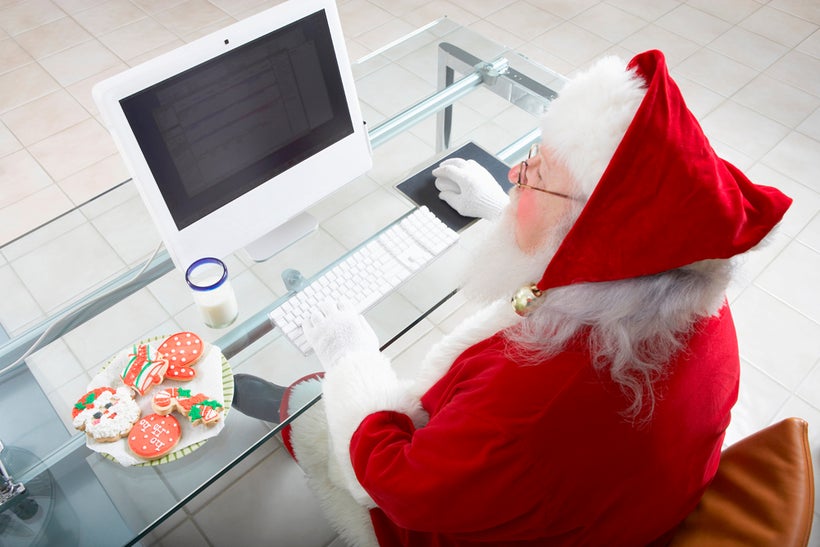 Agencies involved in new business pitches tend to fall into the trap of analysis paralysis and forget that we're more importantly building relationships that don't happen with our head. It's true that research, strategic thinking, creative wrapped in core insights and media plans that entice audiences to experience the message are vital in order to have brand messages succeed in today's cluttered and noisy world. But clients are looking for more than just brainpower. We've all heard the question, "Who would you rather have a beer with when the day is done?" asked in some form by clients when agonizing over making that final agency selection. They're really asking a slew of other questions. Who do they trust most with their brand? Which team is going to become an extension to their marketing team? Which agency truly wants to work with the brand team on this business? Who is going to continue putting their "heart and soul" into the brand long after the pitch is over?
I recently witnessed an agency win an account not only because they had great talent and strong ideas, but also because they truly put their heart into the process. They helped the client project beyond the search and showed what it would be like to work with the agency team long after the pitch is gone. They shared authentic, personal and heartfelt stories about how the brand touched their lives in powerful ways. They proved that they believed in the brand. They showed how they wanted to share these stories in order to help others by making the brand a hero. As a result, the final selection was a bit easier. Not easy but a touch easier. The client made that final selection based on the agency's heart AND head…not just because of their intellect.
Although the Christmas season and holiday greetings may be fleeting, remember to sprinkle some magic into new business pitches throughout the new year by putting just as much of your heart (if not a bit more) into them as you do your head. Don't forget that it's the heart of a child that allows them to believe in the magic of Christmas. Help your prospective clients feel your passion, humility and spirit for their business. In the end, they're selecting an agency that they believe will put its heart into their brand…
A very Happy, Healthy, Peaceful and Prosperous New Year to all!
Lisa Colantuono is the Co-President of AAR Partners, an agency search consultancy since 1980, helping marketers to find the best communications agencies for their marketing needs and assisting agencies with branding and new business growth. Her book, @AARLisa: New Biz in 140 Characters (or Less), offers more than 1,200 quick business lessons in the form of Tweets.
REAL LIFE. REAL NEWS. REAL VOICES.
Help us tell more of the stories that matter from voices that too often remain unheard.
This post was published on the now-closed HuffPost Contributor platform. Contributors control their own work and posted freely to our site. If you need to flag this entry as abusive,
send us an email
.