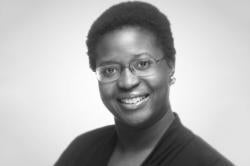 I remembered Oscar from the previous year when he was a 6th grade student assigned to the other 6th grade social studies teacher. He was quiet when I saw him; the other teacher had praised his intelligence on multiple occasions. He would periodically greet me in the mornings on his way to class and I felt that we always connected in passing.
When I became a 7th grade civics teacher, Oscar became my student. I learned quickly that he was outspoken and wanted to constantly share his unfiltered opinions in class. But one comment caught me off guard.
When talking to my students about their future professions, I always asked them to consider teaching as a career. My students came from low-income, minority backgrounds. My hope was to inspire them to pursue a college education and to come back to their neighborhood as teachers to uplift their communities. As a civics teacher, the topic of public service was an ever-present theme and I emphasized teaching as the ultimate form of this.
After I delivered what I thought was my most persuasive spiel, Oscar openly complained. He loudly said that there was no way that he was going to become a teacher. We made no money. He knew for a fact that a teacher's income wouldn't be near enough to meet his future lifestyle requirements. The other children nodded their heads in agreement. Oscar's pronouncement turned into a classroom discussion on why teaching was not a sufficiently-desirable career.
A recent John Hopkins University study found that students from low income communities who have just one black teacher in elementary school are more likely to graduate from high school and pursue a college education. However, the lack of minority teachers in classrooms coupled with a detrimental teacher turnover rate means that my hope for my students to be inspired by my profession in a way that compels them is dwindling.
That day, my students listed numerous reasons why being a teacher was just not going to cut it for them. They told me, "Ms. Owolo, the kids are out of control in our science class; I wouldn't want to be a teacher because I couldn't handle that." Other students said that they tried to visit their teachers from the previous year, only to find that they weren't there:"All the teachers from last year left. I don't blame them". From teacher pay to teachers' lack of classroom management to the fact that a lot of teachers leave my students, as young as they were, articulated the same policy issues that I and other education advocates have been working towards addressing in our communities. My students didn't know about the convoluted historical context of education in our nation or its intricacies, but the implications were ever present right before them.
I've been asked by curious policy makers about how to recruit minority teachers into the profession. As I consider this question, the most apparent answer is that teaching is simply isn't prestigious enough. The evidence is everywhere, from the responses from my students to the misconceptions in the media. This outlook is embedded in our culture, most visible through teacher pay, through the lack of adequate teacher training, and the lack of compensated teacher leadership roles. In the United States, teaching isn't associated with a career path for bright and intelligent young adults.
We need a new narrative. A narrative that says that teaching is the starting point of every other profession. A narrative that emphasizes the value of the knowledge that teachers transfer to their students - knowledge that ensures that there is a workforce of engineers, doctors, computer scientists, and future educators. This narrative should be apparent in the way that we train, pay, and retain teachers. It should be apparent in the way legislators draft, debate, pass and fund legislation on education.
This new narrative must start with the most influential leaders in our nation. Instead of inviting teachers to sing happy birthday to the First Lady,the experience of our National Teachers of Year at the White House should be memorable because of the a focus on the significance and impact of their work. A meeting at the White House, the seat of our president, should serve to honor and elevate the profession.
The changes to the narrative are more necessary than ever if young adults of color are to be persuaded to pursue education as their profession of choice and make the sort of impact that ensures that students of color are provided with the role models that they deserve. If we are to ensure that teachers and the profession are viewed in a different light, one that sets up our profession a common aspiration, these changes must come from the top.
Elsie Owolo is the policy manager at Teach Plus Indiana. She previously taught high school and middle school civics in Texas.
Popular in the Community