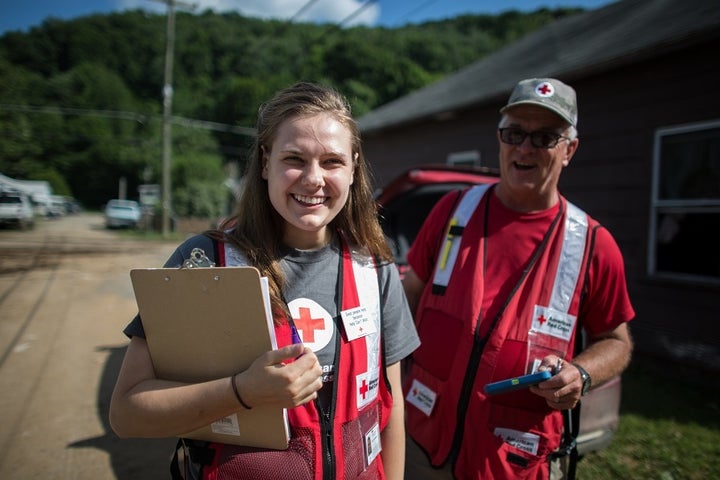 To be successful over the long-term, brands must figure out how to attract, motivate and retain members of the millennial generation. During my tenure at the American Red Cross, I've observed a number of similarities between the motivations that drive millennials and those of another vital component of our workforce . . . volunteers. At the risk of over simplifying, millennials and volunteers are foremost mission-driven, they crave transparency, often enjoy working in groups on project-based activities, are motivated and helpful, and they desire a significant say in determining when and how they work.
Here are seven tips for motivating millennials based on the similarities I've observed while mobilizing thousands of volunteers to fulfill the mission of the Red Cross.
1. Tap into their desire to be part of a higher purpose.
Volunteers and millennials value being part of a mission they believe in. Regardless of the industry, to attract millennials brands must connect their work product to a higher purpose.
Volunteers and millennials make impactful contributions, and they show up to work every day because they passionately believe in your mission. If they see things happening that they don't agree with, this passion drives them to speak up. Successful leaders need to be accessible, able to accept criticism, and open to hearing what millennials have to say.
3. Provide a seat at the table.
There is no decision, large or small, that volunteers and millennials don't want to be a part of. By including large groups of employees and volunteers in our chapter restructure work and disaster service re-engineering project, the Red Cross was able to develop better solutions and had the added benefit of having missionaries in the field to carry our message. Similarly, business leaders must work to ensure millennial employees have a voice and are included in the decision-making process.
4. Be open and transparent.
When an organization is undergoing massive change, you will miss predictions, call some shots incorrectly, and make mistakes. I've seen leaders fail because they believe they will appear weak if they change strategies, despite evidence that the original plan is no longer working. Successful leaders must be willing to admit to a mistake and change course. I've learned that doing so engenders trust with both volunteers and millennials.
5. Encourage dialogue and idea sharing.
The culture of sharing everything on social media – the good and the bad – transcends demographics and is pervasive among baby boomers and millennials alike. When things are going well, this amounts to free advertising. However, because of their passion and desire for good, volunteers and millennials are not shy about posting criticisms or speaking to the media in the spirit of stimulating change. Business leaders must not stifle this desire to share, and instead must explore ways to engage in constructive dialog on social channels while also harnessing the enthusiasm of millennials to enhance reach and messaging.
6. Offer meaningful projects.
Traditional organizational charts and reporting structures are often secondary to volunteers and millennials. They want to be a part of meaningful work, regardless of titles or positions, and they are comfortable moving in and out of leadership roles as long as they feel like they are adding value and making a difference. They also prefer to work on time bound projects with tangible results. Successful companies should make it a priority to engage millennials in group-oriented, results-focused work.
7. Expand the traditional definition of benefits.
Traditional methods used to reward and engage employees – like financial compensation or gifts – are not the only way to motivate volunteers and millennials. Studies show that millennials will often forego bigger salaries in exchange for other benefits they value more, such as schedule flexibility or more leave. Business leaders must understand this, and approach their benefits structure with the flexibility needed to attract and retain young talent.
Popular in the Community