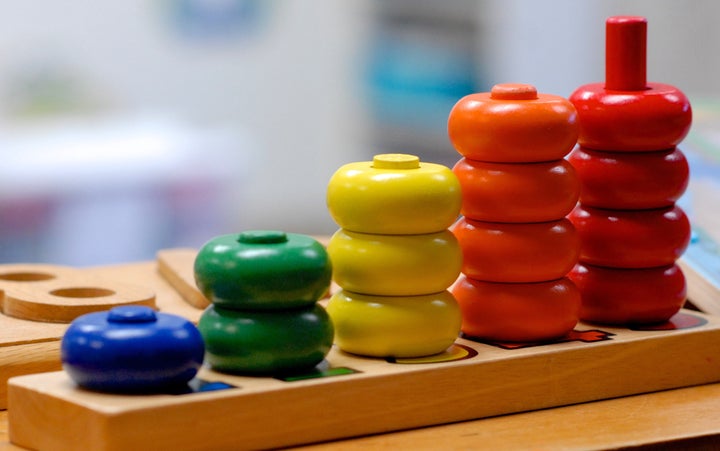 The American economy faces some significant challenges in the 21 Century. That is certain. Trump's diagnosis repeated again and again on the campaign trail —America has lost its competitive edge in the global economy— took hold, but this rhetoric failed to identify one of the root causes and advanced the wrong approach for a more prosperous future. Half of American children today are not equipped to be successful in the world economy when they grow up, compared to peer countries that reach 100 percent with comprehensive early childhood development policies. A large number of countries have integrated early childhood policies for children from prenatal to school entry, across health, nutrition, and education. The United States is richer than all of these but lacks a coordinated approach, and fails to invest in these critical services which pay off long-term benefits.
During the last four decades, the United States has seen stalled growth rates in educational attainment levels, labor force participation, and productivity. We have fallen well behind other countries with advanced economies, where we used to be well ahead of other nations.
For example, in education, the Organization of Economic Cooperation and Development ranks the United States 30th out of 32 countries in enrollment of 3- and 4-year-olds in early childhood education. In 15 OECD countries, including France, Germany, Japan and the United Kingdom, over 90 percent of all 3- and 4-year-olds receive universal early education (and in most cases have been for a decade or more), while in the United States, just 55 percent of 3- and 4-year-olds are enrolled in a wide range of center-based preschools.
We are investing the least in the most critical period of human development – when the developing brain is most sensitive to environmental influence, and when families bear the brunt of the costs of raising children (particularly the expense of infant and toddler care). As a result, by the time children start kindergarten, disparities in school readiness are already huge for children from middle- and low-income families. Differences in children's reading and math skills in kindergarten and the early primary grades strongly predict later outcomes such as educational attainment and earning levels.
In our newly published book, Cradle to Kindergarten, we assemble an evidence-based strategy that analyzes the challenges to accessible and high quality early education and offers a plan for all children to have the chance to succeed. We propose a comprehensive overhaul with several coordinated investments to build an infrastructure of support for children birth to five to create a shared, common framework that meets the needs of U.S. children, and can address economic inequality. These cover the critical areas of paid parental leave, child care and early education access and quality, and targeted supports for the families struggling the most. Fourteen weeks of paid parental leave would provide support for families wanting to support their children while not severely interrupting their employment trajectory in the critical first weeks of parent-child bonding. A child care assurance system would provide safe, affordable, high-quality child care to all those who need this support to make ends meet in the context of the impossible work-family balances that confront the poor and the middle class. Targeted, intensive services for families of children under 3 experiencing high levels of risk – from mental health problems, domestic violence or substance use, for example – would set our most vulnerable children on track in their cognitive skills and well-being. And finally high-quality prekindergarten would address the huge disparities in learning and development that we currently see in every state at school entry.
Where in the United States do we have the beginnings of such a coordinated and comprehensive system? California was the first state to institute paid leave. In 2015, 18 percent of four-year olds and 8 percent of three-year olds were enrolled in state public prekindergarten, a base to build from to serve more with higher-quality services. However, support from birth to three for child care and for targeted support to families at risk, as in many other states, lags, with millions of families on waiting lists for affordable quality child care and approaches to serving families experiencing severe adversity lacking as well. Systems are fragmented, which ultimately means children from many families fall between the cracks, and lack learning supports in the first years of life.
In the United States we need states to step up and invest in children in the absence of federal action (or worse – actions that we know harms our young children). Building on positive examples such as California, which are partway towards the goal of coordinated early care and education from birth to school entry, would not only help millions of young children achieve their developmental potential, but provide a roadmap for rebuilding America's economic and moral leadership in the world.
Ajay Chaudry and Hirokazu Yoshikawa together with Taryn Morrissey and Christina Weiland are the authors of Cradle to Kindergarten: A new plan to combat inequality.