I've always loved to scheme and dream and ponder and plan. I will sit down and look at the week and months ahead and plan out my precious (and often too seldom) free time. My sun is in the practical sign of Taurus and I have many planets in earth signs, so my tendency to be rooted, grounded, and sometimes overly organized. "If I leave right after I'm done with my morning of teaching, change my clothes as fast as I can, and have banana in the car, I can make it to the city for that 3 p.m. yoga class!" Is an example of my internal chatter. I have been learning to let go a little bit more of the grasping and controlling that these traits so often entail as I mature and slowly awaken.
I have been softening into a more graceful, compassionate, and feminine feeling of surrender over the past couple of years which allows me to let go, laugh, and feel less attached to my best laid plans.
Here are three tools that support me in honoring my excited and structured spirit, while also practicing non-attachment.
1) Invoke the Goddess.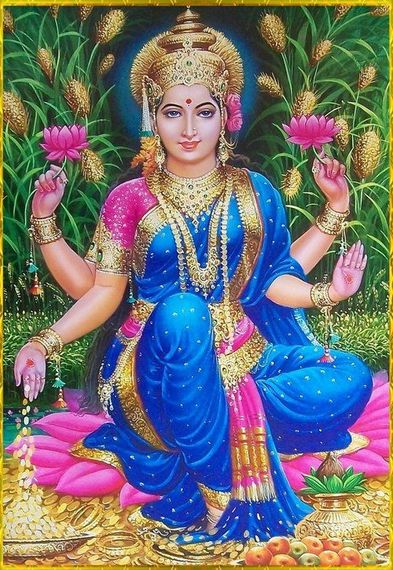 I do love the part of my personality that looks ahead at the holes in my schedule for all the potential opportunities for self-care, service, and fun that can be squeezed in. Lately, however, I have shifted my perspective to view my plans as "ideas" rather than stone-cold-must-do-options. When I stay too rigid with sticking to plans just because I created them, I miss the magic and leave little room for expansion and creative unfolding.
I continually stay present and check in with my highest self, my internal Goddess: "What would make me feel the most free? How can I best honor my Spirit?" are among the inquires I offer. I stay open and listen for inspiration.
A couple of weeks ago I was headed to a yoga class with a new teacher and was really looking forward to it. The Bay Area, however, was having spring like warmth after weeks of rain and wind. I checked in and asked my highest self for guidance. "Go for a run outside," she said. Despite the fact that I had not run in months, I listened to my internal Divine wisdom and had one of the most beautiful runs of my life. I experienced my body moving in a different way as my heart rate ascended. The warmth of the air engulfed me and the Lafayette hills boasted hues of the most vibrant greens for the first time after years of drought. After a few miles of bliss, I stretched and watched the sun set low toward the water as tears of gratitude filled my eyes. I felt open, expanded, on purpose, and aligned to the Highest version of myself that I so lovingly listened to.
2) Quit Should-ing on yourself!
One of my first yoga teachers, Monika says: "When you should on yourself your life is smelly." Right before I left for a recent vacation to Tulum with my boyfriend; a lot of my yoga students and friends said something like: "Are you going to the Ruins? You really should." I then lovingly reflected: "Every time someone mentions the ruins, the word 'should' is in the same sentence!" I shared this with my boyfriend and we agreed that we COULD go to the ruins, and that we only would if we really wanted to. What an awesome way to experience a vacation! Once we were down there it was so interesting to hear things about the Mayans and their culture. Their sacred land and structures suddenly seemed so mystifying and holy to me. On a cloudy morning on one of our last days of vacation, the affirmative and excited feelings guided our eager spirits to this special land and to a wonderful guide who explained and unraveled the beauty of these first settlers even more.
3) Surrender to the Flow
Besides being a lyric to one of my most favorite Phish songs, this step is one of the most challenging for me but also one of the most rewarding when I can fully relax into it.
I literally could not wait for this past weekend. On Saturday I committed to being of service for sober folks at a String Cheese Incident concert. Then, on Sunday I would teach my regular class and lead a yoga workshop. Early this past week, I got together my funkiest outfit for the concert gig. I felt thrilled about chatting with people from all over the country, making new friends, hanging out with the sober folks in my community, and supporting those who were struggling. I planned my yoga workshop, put together an energetic and creative playlist, was thrilled about the sequence I created, and eagerly announced it to my students all week.
Early Friday morning, I completely LOST my voice -- one of the biggest tools that I needed to rock my awesome weekend. I have laryngitis, I can barely whisper and I learned that even that is no good. Needless to say, my weekend was spent reaching out for support, resting, sleeping, drinking fluids, and accepting help. Yes, I feel bummed to have missed out on so much fun, service, and the work that feels so true to my heart. I do also know that being sick is entirely beyond my control. I feel serene and in full acceptance of this current and temporary reality.
Even things that are planned months in advance like this weekend can be totally shifted. This realization inspires me to feel whole and fulfilled in this present moment, this moment happening now. My heart feels full in a different way as I feel so much love and compassion from the care of my friends, boyfriend, co-workers, roommate, family, and community. Additionally, not having a voice reminds me of how much I love the sound of it, its dynamic and enthusiastic tone, and how much it serves me. Now I watch the rain fall as I sit here silent of speech but full of words.
And sure, once I feel better I know I'll be eagerly planning my life again; but perhaps with even more humility, gratitude, grace, and surrender.
Sending you Love, Light, Surrender, and Grace,
xo,
Carolyn Jean
Self-care and self-compassion are some of the tools I share in my program, Magnetize Miracles. I support women who struggle with addiction and addictive type behaviors to step into lives beyond their wildest dreams.
I offer a limited number of free alignment coaching calls per week. Contact me at carolynjeanyoga@gmail.com

Calling all HuffPost superfans!
Sign up for membership to become a founding member and help shape HuffPost's next chapter