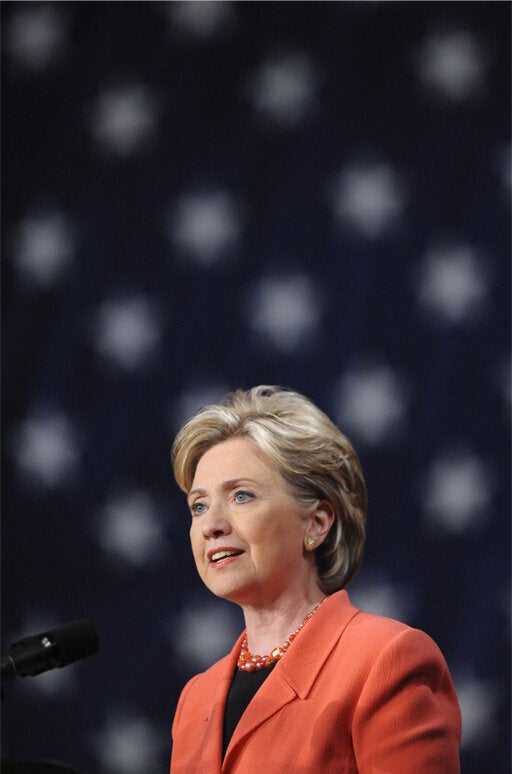 I know there's a good amount of anger at the sexism in the media, and it's pretty raw. But do you want to see sexism, overt sexism, used by the GOP? Check out this ad Congressman Dave Reichert ran against progressive Democrat Darcy Burner in 2006.
Darcy Burner is a Harvard educated former Microsoft group program manager who oversaw a staff of about 40 people with a budget of $17 million, and this year, she authored a Responsible Plan to End the War in Iraq. She is brilliant, accomplished, and a hell of a candidate, but Reichert in 2006 successfully portrayed her as a dumb ditzy blond who would do whatever Democrats told her, in contrast to the wise older experienced man.
A few days ago, Reichert joked about Hillary Clinton dying in a plane crash, a joke he's been telling since last February. He used a grossly sexist and nasty campaign in 2006 to keep his seat in Congress and vote against women's rights. And just watch him interrupt Darcy Burner during a debate, in order to argue in favor of denying birth control to women.
These videos are really quite stunning. Dave Reichert's jokes about Hillary Clinton dying are just the latest in a career of using sexist slurs and innuendo to deny women full equality.
If I ran a feminist organization or ran a feminist blog or had a basic sense of fairness or equity, I might demand that Reichert apologize. Or I could keep complaining about Obama or Clinton while ignoring the rampant sexism that keeps female leadership from emerging.
Popular in the Community