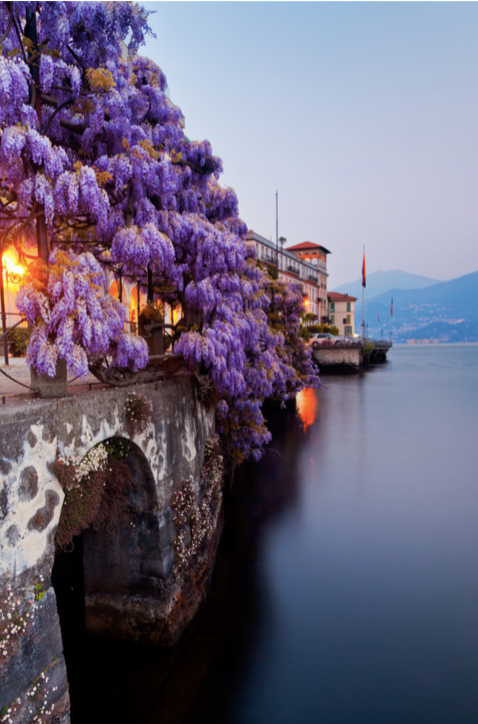 Ever since George Clooney chose it as his Italian vacation home, Lake Como's international popularity has soared. Of course, this lake in Lombardy, the setting of the most famous Italian novel of the nineteenth century (Alessandro Manzoni's The Betrothed), already had plenty of inherent merits. But the GC affair was decisive, because a veritable district for boutique tourism has developed along the two branches—Lake Como looks like an upside-down Y—and in its two main cities, Lecco on one end and Como on the other. An extraordinary network of cultural activities and crafts has joined the area's original legacy: the landscape, rst and foremost, but also churches, historical sites, parks with botanical wonders, and, naturally, magni cent villas. To mention only a few, there are Villa Balbianello in Lenno (now part of FAI, which stands for "Fondo per l'Ambiente Italiano" and is the Italian National Trust) and Villa Carlotta in Tremezzo, now a museum with exceptional art, including works by Canova and Hayez. Lario Straordinario (Lario is the lake's ancient name) is the title of a guidebook written by journalist Viviana Musumeci and published in English for foreigners who want to explore the area (published by italiastraordinaria, €16).
We have chosen some of the addresses it recommends.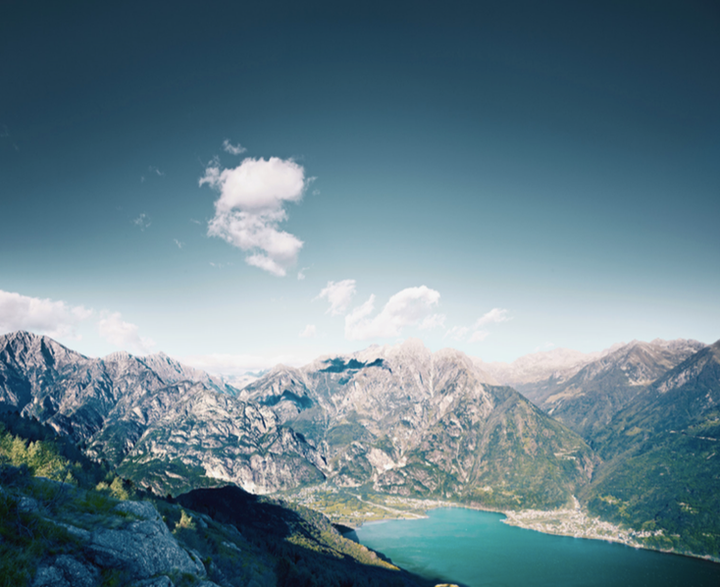 OSTELLO VILLA OLMO
Via Bellinzona 2, Como
tel. +39 031 573800
This historic venue has been a simple and handy point of reference for Italian and foreign travelers for over fty years. It is a fteen-minute walk from the center of town and is surrounded by a large garden. The place has its own restaurant, and guests can also rent bicycles and enjoy its bookcrossing service.
LA TORTERIA
Via Vitani 7, Como
tel. +39 347 7645694
This paradise for gourmets who appreciate imaginative offerings is on one of the town's main streets. Cecilia, who is both a chef and a pastry chef, makes cakes, chocolates, and all kinds of desserts.
SALUMERIA OSTERIA DEL FILET
Corso Matteotti 67/71, Lecco tel. +39 0341 285692
In this realm of traditional cooking, high-quality ingredients and experience count in equal measures. This is an address with a dual vocation: in the shop you can buy food (charcuterie without preservatives, cheese, bread, wine and delicious products made on the premises), while in the tavern you sit around a huge table and dig into delicious ravioli, freshwater sh, and homemade desserts.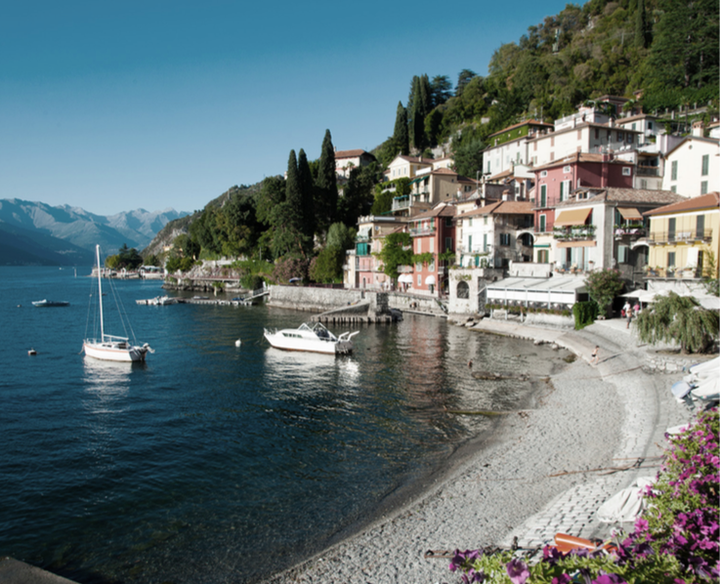 CHOCOUTLET ICAM
Via Pescatori 53, Lecco
tel. +39 0341 290111
Inside the Icam chocolate factory, founded over seventy years ago in Lecco, there is a boutique outlet where you can buy bonbons, chocolate bars and candies made by chocolate masters, according to the high-quality standards of a historic name in Italy. Here you can treat yourself, but also get gifts at very reasonable prices to bring home.