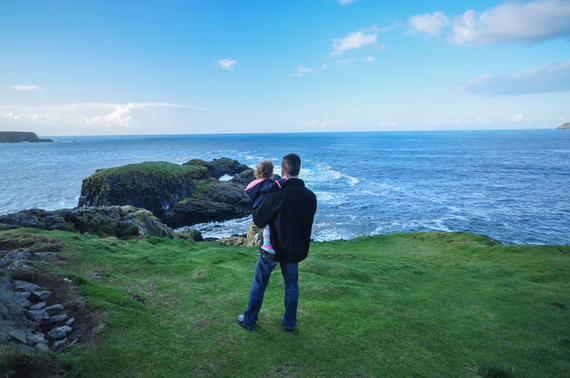 My wife and I love to travel. It's always been our passion and eats up most of our disposable income. When we found out we were pregnant, there were no shortage of people who would bemoan the end of our traveling days. "Your traveling days are over!" was something we had to force ourselves to hear without throwing any punches. Now that are little girl is nearly two years old, I'm happy to say that she's been to six different countries and behaves better on an airplane than most adults.
Although traveling with a toddler is totally doable, not all destinations are created equal. Here are 9 reasons why Ireland is one of our favorites.
9. It's Closer Than You Think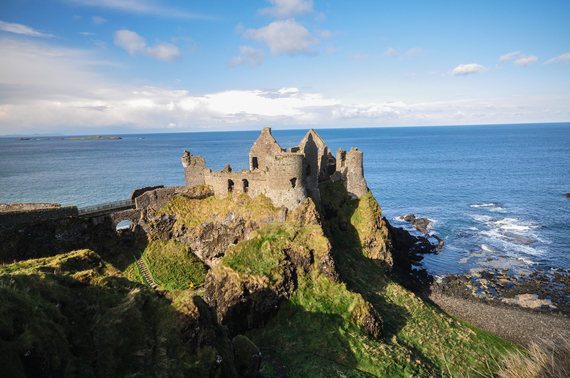 We're based in New York and earlier this year flew up to Boston to visit friends and family. The flight should have taken 40 minutes, but due to delays we ended up on the plane for over five hours. We decided on the spot that if our little girl could handle that, she could manage the flight to Ireland which from New York is just over 6 hours long. An overnight flight on Aer Lingus departs around 9pm and lands in Dublin before 8:30am. If your child is young enough, be sure to request a baby bassinet for the flight.
8. The Timezone is Perfect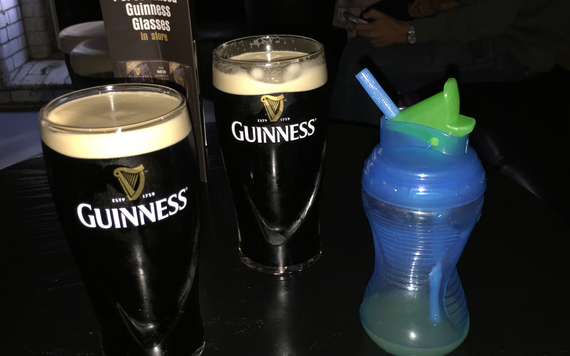 Our daughter sleeps really well at night but we had heard that changing time zones can lead to days of sleepless nights on both ends of the trip. For this reason, we decided to keep her on New York time. Instead of waking up around 7am and going to sleep around 7pm, she woke up around 11am and went to bed around 11pm. Keeping her on New York time meant that we could sleep in and go out to dinner every night at an appropriate time. It also moved late-morning-nap-time to late-afternoon-nap-time. We could all enjoy that together as a family!
7. It's Easy to Get Around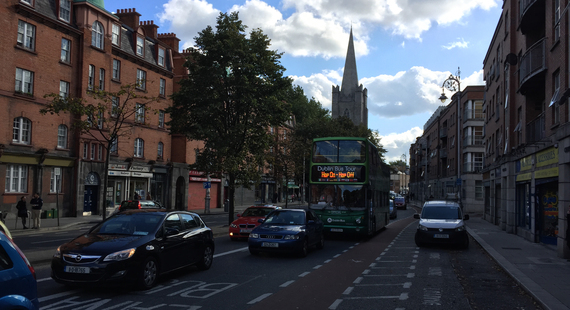 Ireland is easy to navigate. Everyone speaks English, signs are in English, WiFi is plentiful and it's easy to figure out how to get from point A to point B. If you need to rent a car, all the major companies can be found both at the airports and throughout the cities. Baby car seats are available for a small additional charge. We also made use Dublin's "Child Friendly Taxi" service when first arriving so that we wouldn't need to lug a car seat from home.
6. There's No Shortage of Baby Friendly Activities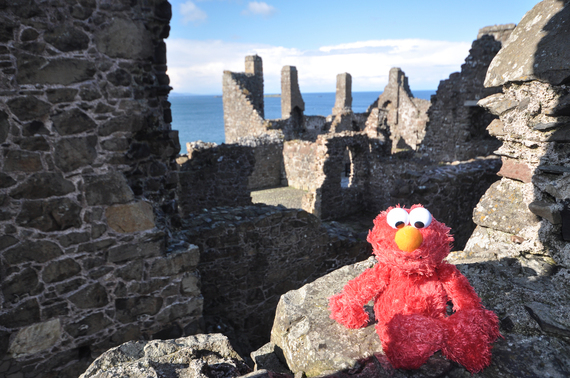 European destinations like Italy and France bring with them a long list of must-see museums and historical sites that promise long-lines and inflexible atmospheres. In Ireland, we were able to focus more on the lifestyle than checking off a list of must-do's. That said, there are plenty of sites to see so make sure you pick up a Dublin Pass which will not only save you money but also let you skip the lines.
5. There's Music Everywhere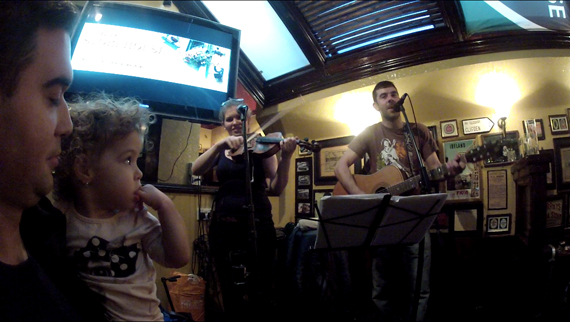 The best activity we found with our daughter was enjoying the real Irish music emanating from seemingly everywhere. Although you can't bring kids into pubs at night, many establishments feature live music all afternoon and are more than accommodating to their smallest of customers.
4. Small Cities Mean You Can Walk Everywhere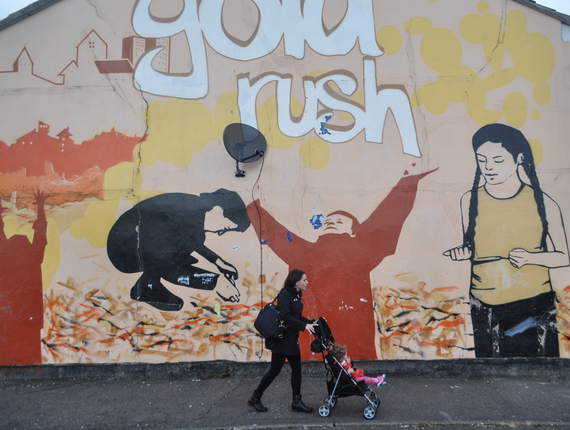 Irish cities are fairly walkable and I don't just mean the small ones. Even in Dublin we were able to stay central and walk absolutely everywhere. Sidewalks, walking lanes and stroller-friendly streets made exploring easy and allowed us maximum flexibility day-to-day. When you do need a taxi they are easy to find, not too expensive and kids don't require a car seat.
3. The Trains Are Fantastic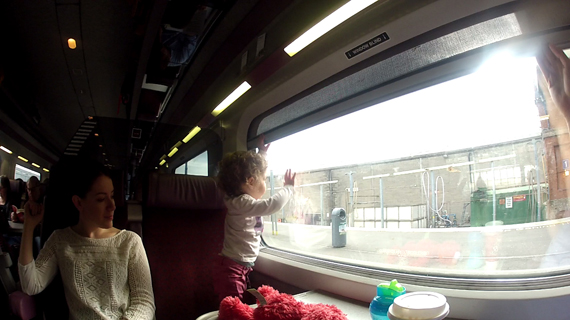 When walking isn't going to cut it, hop a train. We traveled on Irish Rail from Dublin to Belfast and found the experience extremely efficient. Heavily discounted seats are available for children so that you don't need to hold them in your lap the whole time.
2. Rural Doesn't Mean Boring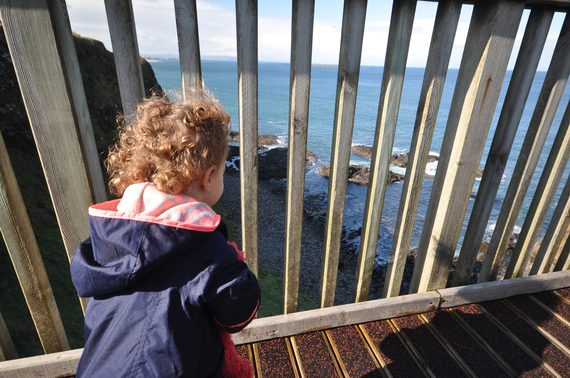 At first we were concerned our little girl wouldn't enjoy car trips or exploring the more rural side of Ireland. It turned out some of her favorite parts were pulling over to see some cows or sheep or watching the ocean crash against the cliffs beneath an ancient castle.
1. Irish People are Delightful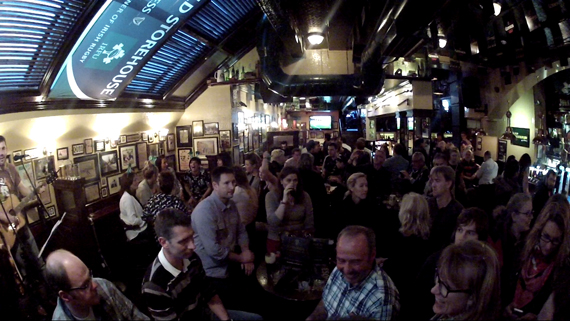 Everywhere we went, people were extremely accommodating to our daughter. Restaurants brought her special dishes and utensils. Coffee shops gave her handfuls of miniature marshmallows and store clerks patiently tolerated her removing of every shoe from the rack. Be sure to check out the City of a Thousand Welcomes program in Dublin where you are matched with a local for some casual conversation and drinks. The program is totally free and we were matched with a Dubliner who also had a young daughter and was eager to share tips on how to get the most out of his city with a toddler.